Resident Evil: Village leads as May sales rise 3% | US Monthly Charts
Capcom's latest has best launch month of the year so far as industry keeps pace with last year's pandemic spending surge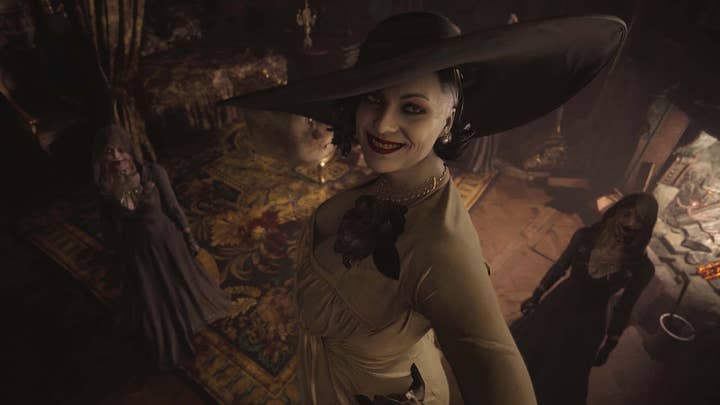 The pandemic saw a significant spike in US games industry spending in 2020, but so far 2021 is keeping pace with its predecessor's surging sales.
The industry-tracking NPD Group today released its monthly US sales report, showing overall consumer spending on games up 3% to $4.45 billion.
While that's a return to growth after April's 2% dip -- the first decline after 13 straight months of year-over-year industry growth -- the numbers for April and May show the industry largely maintaining the levels it hit in the first two full months of the pandemic.
Spending on content across console, mobile, PC, cloud, and subscription services was up 3% to $4.07 billion, while spending on hardware was up 5% to $244 million.
Resident Evil Village was the best-selling game of the month, topping the PlayStation and Xbox charts and putting up the best first-month sales of any new game this year.
Nier: Replicant and Outriders slid from fourth and fifth place respectively all the way out of the charts, while Monster Hunter: Rise dropped from 7th to 18th.
As for climbers, Animal Crossing: New Horizons and Minecraft re-entered the top 10, while Days Gone jumped from 247th to 21st on the strength of its PC debut in the middle of the month.
The Switch was the best-selling platform in terms of both unit sales and dollar sales for the fourth straight month.
Update: Shortly after publication, the NPD corrected its May sales chart, which had originally omitted Mass Effect: Legendary Edition. The corrected top 21 sales chart is below:
Here are the US Top 21 (based on dollar sales) for the period between May 2, 2021 and May 29, 2021, courtesy of The NPD Group:
| Last Month | This Month | Title |
| --- | --- | --- |
| NEW | 1 | Resident Evil: Village |
| NEW | 2 | Mass Effect: Legendary Edition |
| 1 | 3 | MLB: The Show 21^ |
| 2 | 4 | Call of Duty: Black Ops: Cold War |
| 3 | 5 | New Pokemon Snap* |
| 6 | 6 | Mortal Kombat 11 |
| 10 | 7 | Mario Kart 8* |
| 8 | 8 | Returnal |
| 15 | 9 | Animal Crossing: New Horizons* |
| 14 | 10 | Minecraft |
| 11 | 11 | Call of Duty: Modern Warfare (2019) |
| 12 | 12 | Marvel's Spider-Man: Miles Morales |
| 13 | 13 | Super Mario 3D World* |
| 17 | 14 | Super Smash Bros. Ultimate* |
| 9 | 15 | It Takes Two |
| NEW | 16 | Biomutant |
| 18 | 17 | Assassin's Creed: Valhalla |
| 7 | 18 | Monster Hunter: Rise |
| 20 | 19 | The Legend of Zelda: Breath of the Wild* |
| 19 | 20 | Pokemon: Sword/Shield* |
| 247 | 21 | Days Gone |
*Digital sales not included
^Xbox digital sales not included