Three more Ubisoft executives step down due to toxic culture
Chief Creative Officer Serge Hascoët and Ubisoft Canadian studios head Yannis Mallat leave the company as global head of HR Cécile Cornet leaves her role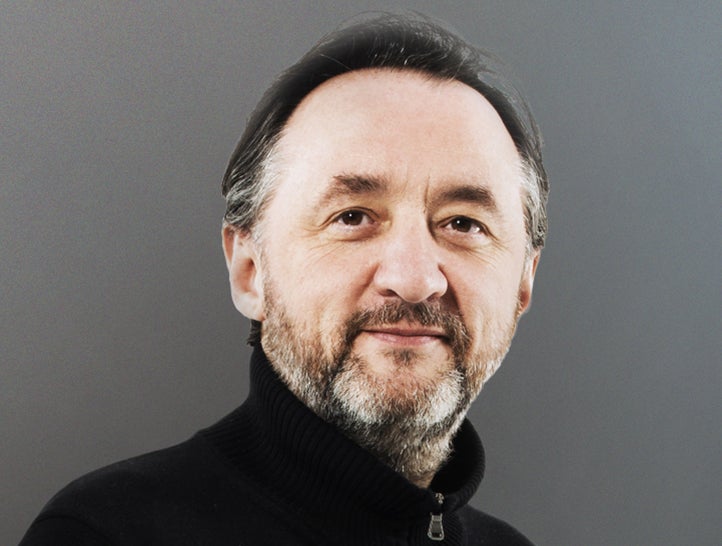 Three high-ranking Ubisoft executives have stepped down after a recent wave of allegations of sexual misconduct and a toxic culture throughout the company.
The publisher today announced that chief creative officer Serge Hascoët, managing director of Canadian studios Yannis Mallat, and its global head of HR Cécile Cornet would no longer be filling those roles. It said the three stepped down "following the initiation of a rigorous review that the company initiated in response to recent allegations and accusations of misconduct and inappropriate behavior."
A report in the French newspaper Liberation yesterday identified Hascoët as playing a central role in the company's culture problems, with one source saying the executive has "the most toxic behavior in the whole business."
"Ubisoft has fallen short in its obligation to guarantee a safe and inclusive workplace environment for its employees," said Ubisoft CEO and co-founder Yves Guillemot. "This is unacceptable, as toxic behaviors are in direct contrast to values on which I have never compromised -- and never will.
"I am committed to implementing profound changes across the company to improve and strengthen our workplace culture. Moving forward, as we collectively embark on a path leading to a better Ubisoft, it is my expectation that leaders across the company manage their teams with the utmost respect. I also expect them to work to drive the change we need, always thinking of what is best for Ubisoft and all its employees."
Guillemot will be filling Hascoët's role on an interim basis, where he will manage "a complete overhaul of the way in which the creative teams collaborate."
Ubisoft specified that Mallat will be leaving the company because "The recent allegations that have come to light in Canada against multiple employees make it impossible for him to continue in this position."
Last week, the company announced that Ubisoft Toronto VP of editorial Maxime Béland has resigned over allegations, while another Ubisoft Toronto individual was fired for "engaging in behaviors that do not align with what is expected of Ubisoft employees," with other investigations ongoing.
The company did not specify that other individual, but product and brand manager Andrien Gbingie had been accused of manipulation, emotional abuse, and rape days before.
Additionally, last month Ubisoft Montreal's Ashraf Ismail, the creative director on Assassin's Creed Valhalla, left that project "to properly deal with the personal issues in my life" after being accused of lying about his marital status to sleep with other women.
Ubisoft did not name a replacement for Mallat.
The stories of misconduct were not limited to the company's Canadian studios. In addition to Hascoët, the company's VP of editorial and creative services working out of its Paris headquarters Tommy François has been placed on disciplinary leave pending the outcome of an investigation.
As for Cornet, the company said she decided to step down "as she believes it is in the best interest of the Company's unity." While Ubisoft conducts a search for her successor, it is also "restructuring and strengthening its HR function in order to adapt it to the new challenges of the video game industry."
The company's announcement of the personnel changes specified that Mallat would be leaving the company, but only stated that Hascoët and Cornet would be stepping down from their previous roles. An Ubisoft representative confirmed for GamesIndustry.biz that Hascoët would also be leaving the company, but gave no further update on Cornet's status.
Ubisoft Forward, the company's replacement for an E3 media briefing, is scheduled to go forward tomorrow at noon Pacific time.