Why the founders of Kolibri Games are leaving their idle goldmine
Daniel Stammler and Janosch Sadowski on their five-year journey from student startup to tech investors, and why they sold to Ubisoft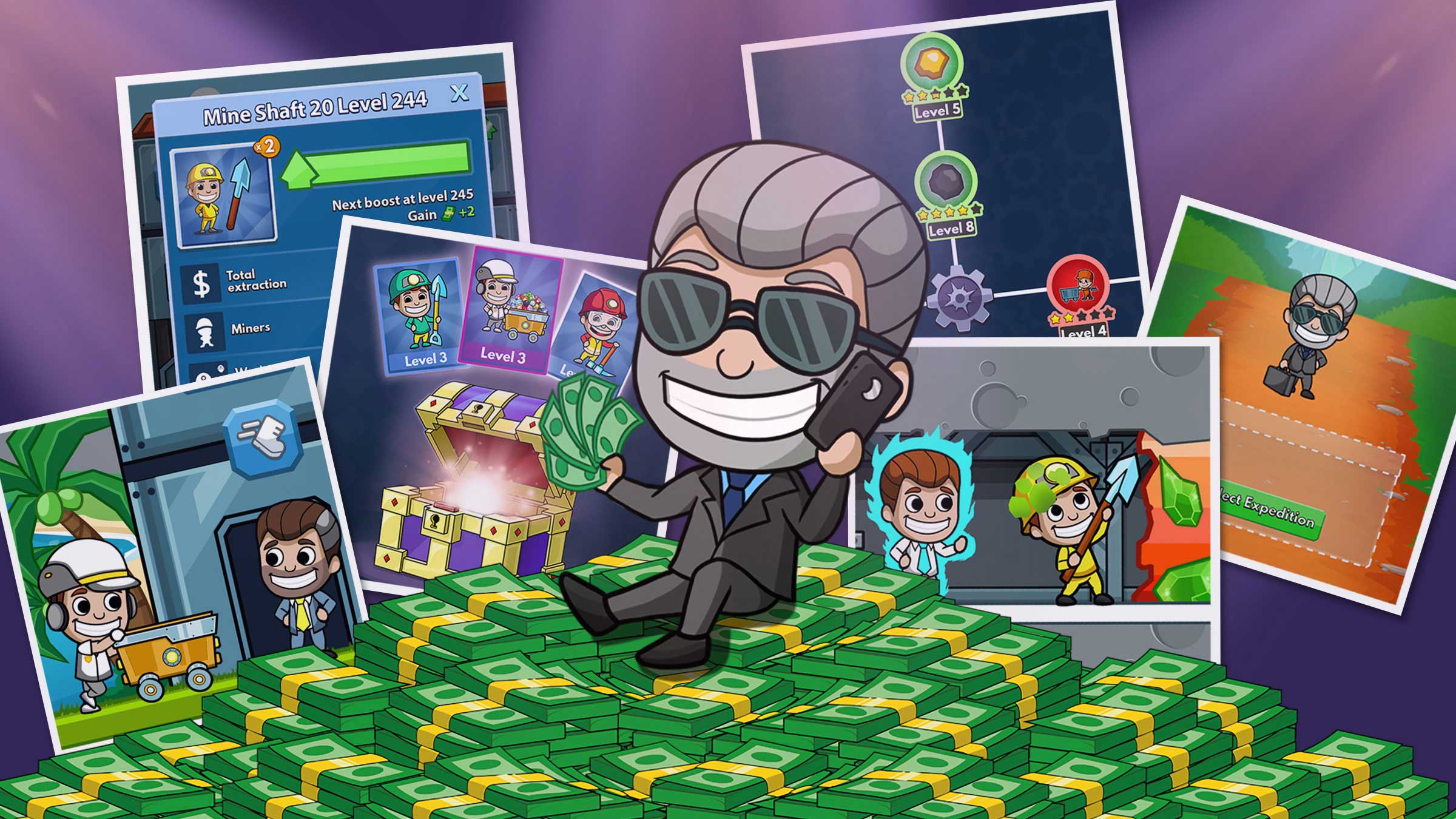 The founders of Kolibri Games, developer behind the hugely successful mobile hit Idle Miner Tycoon, are leaving the studio.
Joint CEOs Daniel Stammler and Janosch Sadowski, as well as chief technology officer Oliver Löffler, will depart by the end of April to concentrate on their next venture, holding and investment firm BLN Capital.
They leave just five years after Kolibri Games -- then known as Fluffy Fairy Games -- debuted with Idle Miner Tycoon, and just one year after selling 75% of the company to Ubisoft. The trio will remain shareholders after they depart, though they plan to sell the remaining 25% over the next three years.
Their departure is surprising given how popular Idle Miner Tycoon and its sister games continue to be. Kolibri attracts one million daily active users and ten million monthly active users across all its games, and while official revenue figures are hard to come by, Sensor Tower tells GamesIndustry.biz the company made an estimated $2.4 million in player spending last month alone, not including ad revenue.
But rather than striking a balance between steering Kolibri Games to further success and running this new venture, Stammler and Sadowski are determined to concentrate wholly on BLN Capital.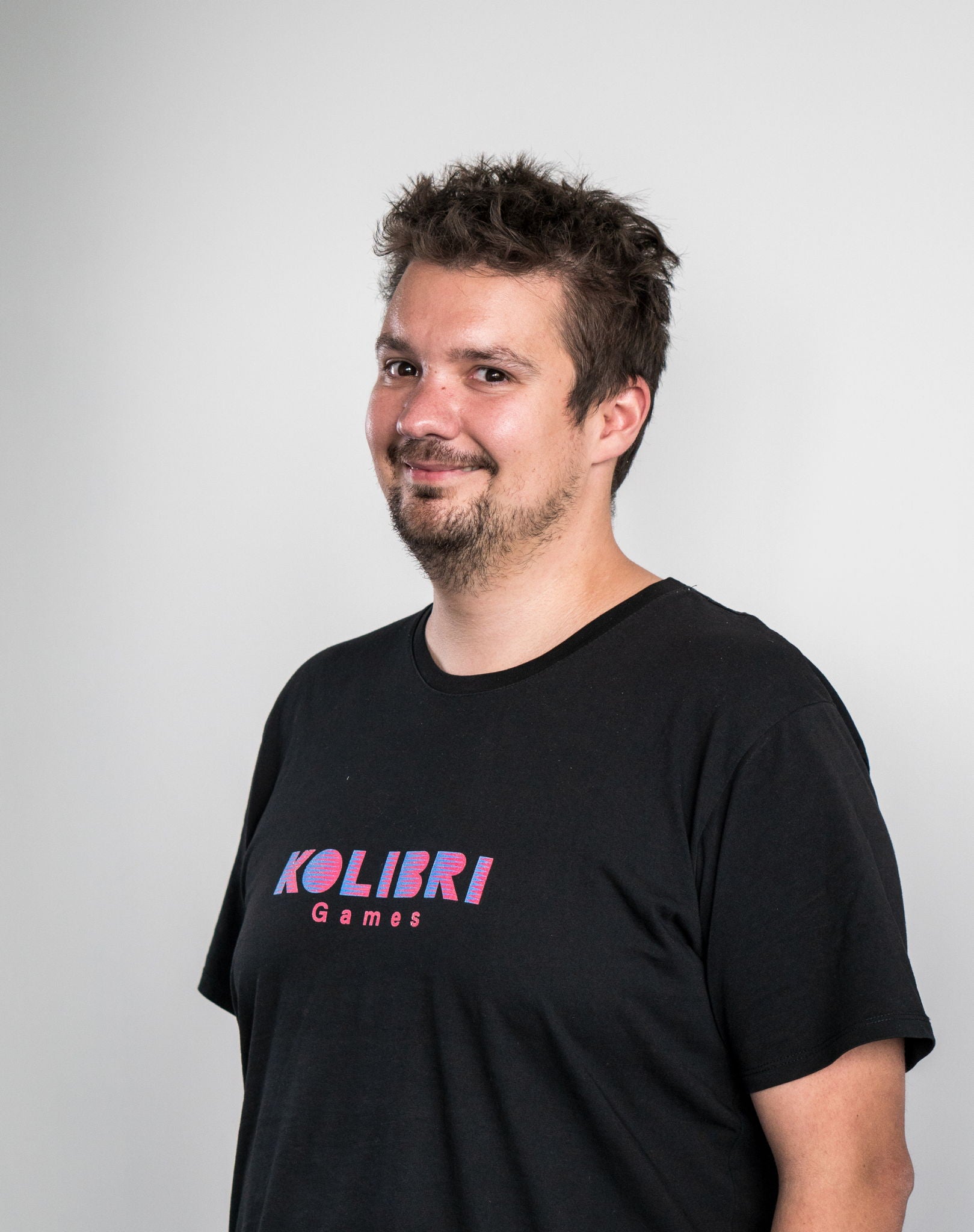 "It's very important for whoever leads the company to be at full capacity, not someone who is half there and half on something else," says Stammler. "I don't think it would be very good for the company if we were there as CEOs but not actually running the company. Much better to focus on our role as shareholders -- we're there if they need to ask us questions, but we're not blocking the leadership because nobody can make decisions without asking us and we're no longer in the office.
"Unless you're Elon Musk, it's either one company full-time or not running a company."
Stammler adds that it was clear after the acquisition that the trio would eventually leave -- "as founders usually do" -- but Sadowski notes Ubisoft's ownership of the studio actually accelerated their plans for departure.
After the deal was struck, the trio had three goals in mind before they were ready to leave the company they formed while at university. First, they wanted to turn Kolibri from a "very gut-driven company" to one guided more by data. Historically, the founders' instincts led major decisions, but 2020 saw the creation of a new infrastructure that better enabled A/B testing and other methods of showing what does and doesn't work in its games.
Secondly, and on a related note, the founders wanted to hire and promote a leadership team that was able to run Kolibri without them. And finally, they wanted a process to create new titles that can run alongside and build on the success of Idle Miner Tycoon.
"We achieved all three of those much faster than we anticipated," says Sadowski. "We thought it would maybe take three years, but now after a year and a few months, somehow it all worked out easier than expected."
"After the acquisition it became clear that the company was in a safe state - Kolibri will still exist in five, ten years"

Daniel Stammler, Kolibri Games
He adds that new games -- including Idle Factory Tycoon and Idle Restaurant Tycoon -- are already generating 20% of the company's revenue, even though some are still in soft launch.
It's this rapid rise to success that first attracted Ubisoft. Within two years of launch, Idle Miner Tycoon was making €120,000 per day in revenue, raising beyond that at weekends and during in-game events.
The company also grew from the three founders to the 100 people it employs today -- but with this scale came more complex problems. Stammler and Sadowski knew they needed better contacts at Apple and Google, and to be able to better negotiate with major tech providers and ad networks.
These were not conundrums they expected to face when they were working out of a student apartment at the beginning, but the impact of Idle Miner Tycoon on the mobile market drew just the attention they needed.
"Once you are at a certain stage, people start to come knocking at your door," says Sadowski. "It might be investors, it might be venture capital or private equity firms. At this stage, we knew it would make sense to partner with someone. The good thing about being super profitable is if you don't like the terms or you don't feel like there's anything to gain, you can also walk away.
"We went through a process and came to the conclusion that Ubisoft would be a really good partner, so we teamed up."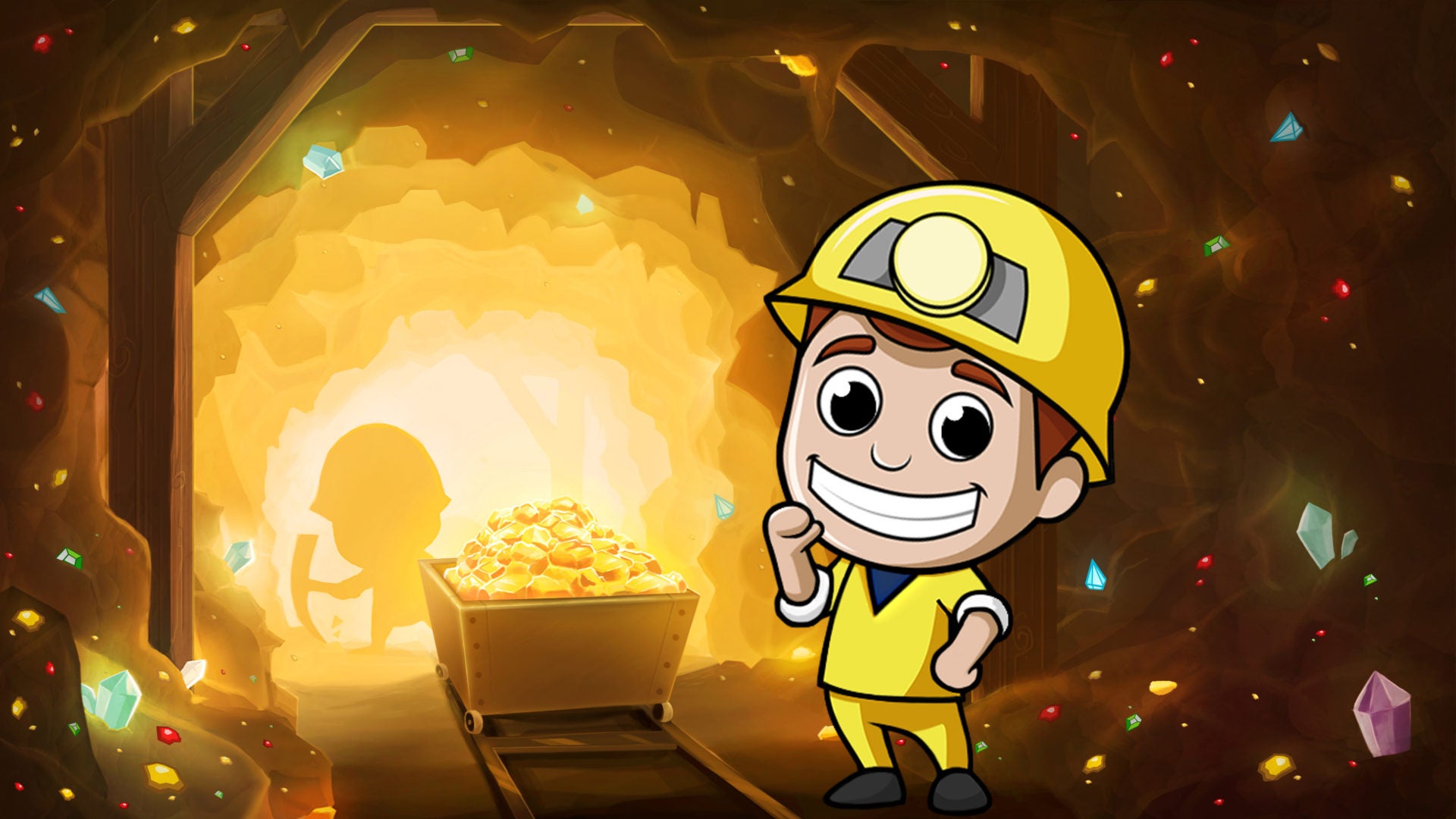 Becoming part of Ubisoft changed the mindset of Kolibri Games. Rather than being a scrappy start-up, concentrating on the next six months to a year and focusing only on a single title, the team now found itself able to take on bigger projects that could take years to bear fruit.
"When people talk about us now, it seems like we went from zero to 100, but we started very slow"

Janosch Sadowski, Kolibri Games
"After the acquisition it became clear that the company was in a safe state -- Kolibri will still exist in five, ten years," says Stammler. "And that's not necessarily something Ubisoft has done itself, but just being part of such a big company enables us to really think long-term and not limit ourselves to projects that pay off after one or two months."
Ubisoft helped with other ambitions, such as growing to a multi-studio company with the opening of a Bucharest branch and bringing the game to other markets -- including China.
"China was always a bit tricky -- it was a good market, but we had no idea how it works," says Stammler. "We understood that to get deeper into China, we would have to open an office there or at least go there regularly. That would have been a very hard task for Kolibri, but Ubisoft has an office there so right now we're working with Ubisoft China on how to position Idle Miner Tycoon for that market. That's something that wouldn't have been possible without them."
When we last spoke to Stammler and Sadowski, it was clear they weren't letting their lack of games industry experience hold them back. Ignoring best practices on how mobile gaming works, and monetisation in particular, did not prevent them from creating a lucrative hit -- but the pair are somewhat humble about just how quickly Idle Miner Tycoon took off.
Sadowski attributes it partly to the studio's determination to create something accessible to all players, and also to the game's presentation, noting that most idle clickers at the time were "all text boxes and numbers going up."
"I think we were lucky to pick a genre that was not very well served, where there wasn't too much competition," he continues. "When people talk about us now, it seems like we went from zero to 100, but we started very slow. We did one update after another, and week after week we tried to improve and build a better product -- and we ended up where we are right now."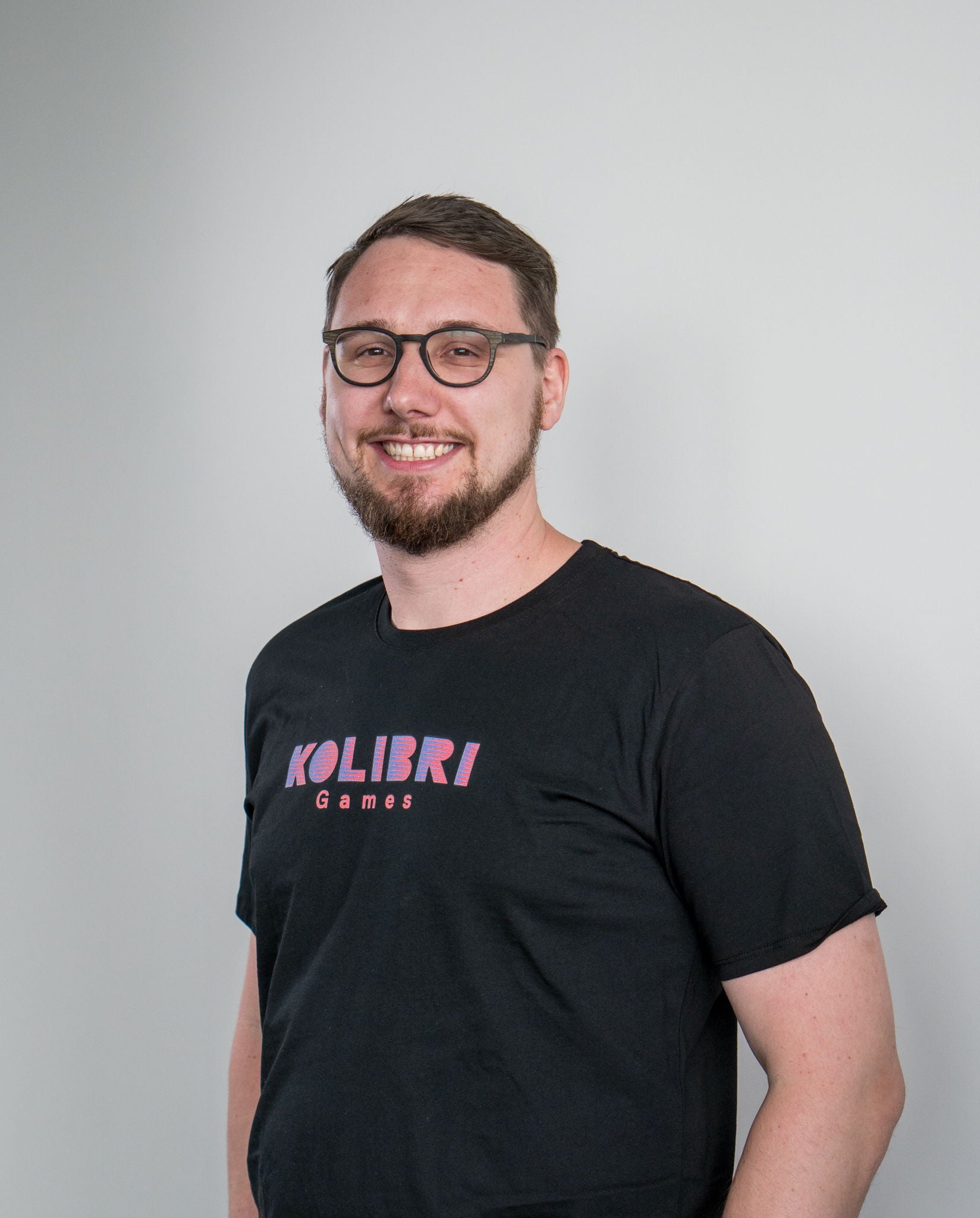 Stammler adds that paying close attention to player feedback -- something Kolibri has done from the beginning when players of the first prototype were mostly friends and relatives -- has also served the studio well. While the founders had their own ideas on what could improve the game, these were occasionally at odds with the views of their playerbase.
"We thought we needed to make it a bit more complex, make it appeal to gamers," he explains. "But players just wanted more of the same. They would tell us, 'okay, I've finished the first mine and now I'm stuck there. Why can't I have more mines?' That's when it clicked for us, that this was the core experience our players wanted: they wanted to build mines, and we should give them more of that instead of making it too complicated to build them.
"We learned that the way we imagine a game is not always the way the players envisage it. We kept that going even after launch... and I'm quite sure if we hadn't learned that, the game wouldn't have been as successful today."
The pair are now gearing up to focus solely on BLN Capital, which has quietly made more than a dozen early stage investments over the last two years.
"Unless you're Elon Musk, it's either one company full-time or not running a company"

Daniel Stammler, Kolibri Games
So far, these have mostly been outside of video games, with examples including: Jodel, a social app that focuses on what's happening in your local area; healthy fasting guide Fastic; Tomorrow, a company that helps businesses reduce their carbon footprint; and Apponboard, a code-free mobile development suite that could be used to make video games, among other things.
Sadowski tells us there have been some smaller investments in games firms, which are still working on their minimum viable product, but adds: "We haven't yet found a gaming company we really want to write a big cheque for."
He adds that BLN Capital will draw on their experience with Kolibri, helping startups to recognise the same potential in their own products that Stammler and Sadowski found in Idle Miner Tycoon.
"Speed is very important -- both the internal speed of executing things, and then the speed of how fast you can get feedback on the game and getting the community involved," he explains. "That means you can quickly reach the point where you go, 'Okay, this has a real chance because the numbers look good and the feedback is very positive.' Or 'I'm not sure if this is going to work, because people don't really like it and the retention numbers don't look great'
"You need to be fast and get that feeling very early -- especially younger teams and first-time founders. Sometimes they think they need to build a game for a year or a bit longer before they test it. And then if the numbers maybe aren't so great, they'll put another year into it. But then of course you're losing a lot of time."
Stammler concludes that BLN Capital is also a way to give back after the support he and his colleagues received in the early stages of running Fluffy Fairy -- another reason the firm will focus on investing in new companies both in games and beyond.
"We didn't actually take any investments [back then], but the community was really positive for us," he says. "We got a lot of feedback from both the gaming and non-gaming side. When you're founding a gaming company, you need knowledge about gaming but I would say 70% of our challenges in founding our company and growing it were not gaming-related. Hiring people, making sure finances are in order, finding the right growth strategy -- all of that is independent of games and applies more to the broader field of tech companies.
"If we invest somewhere, we'd like to add more value than just nowadays there's a lot of money in the market. It's comparably easy to raise money, so when we invest we want to actually help and bring the company forward."