Oculus devices to require Facebook accounts to log in
Oculus account support will end after January 1, 2023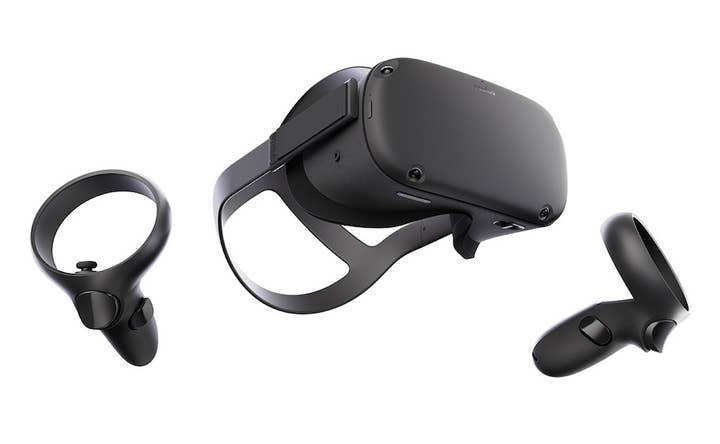 Facebook has announced that it will begin to require users to log into Oculus VR devices using Facebook accounts beginning in October of 2020.
In a tweet today from the Oculus account, the company explained existing users would be able to merge their Oculus and Facebook accounts, and those who opted out of merging them would be able to continue to use their Oculus accounts for another two years.
However, Facebook will end support for Oculus accounts after January 1, 2023, and those who do not wish to use Facebook accounts to log in will not be able to use the "full functionality" of their Oculus devices.
"We will take steps to allow you to keep using content you have purchased, though we expect some games and apps may no longer work," reads a post on the Oculus blog giving more details on the change.
"This could be because they include features that require a Facebook account or because a developer has chosen to no longer support the app or game you purchased."
Also, all future Oculus devices will require Facebook accounts.
Facebook explains that this change is intended to allow them to integrate more social VR features and more functionality between Facebook and Oculus devices in the future, including more multiplayer and social experiences.
"Using a VR profile that is backed by a Facebook account and authentic identity helps us protect our community and makes it possible to offer additional integrity tools," the blog post continues.
"For example, instead of having a separate Oculus Code of Conduct, we will adopt Facebook's Community Standards as well as a new additional VR-focused policy. This will allow us to continue to take the unique considerations of VR into account while offering a more consistent way to report bad behavior, hold people accountable, and help create a more welcoming environment across our platforms."
Facebook acknowledges that while users can keep Oculus from posting to their Facebook profile or hide their activity from their friends, Facebook will collect information from its users such as friends lists, VR apps being used, events, photos, VR activity, Facebook data, and more, including information that allows them to show personalized ads across Facebook products.
Though Facebook is offering these reassurances, the company's titular social media platform has had long histories of both intrusive data collection and inappropriate content going unchecked, both of which it is still combating to this day.