PlayStation store closures are a missed opportunity | This Week in Business
Permanently pulling the plug on the PS3, PSP, and PS Vita stores is both culturally and financially short-sighted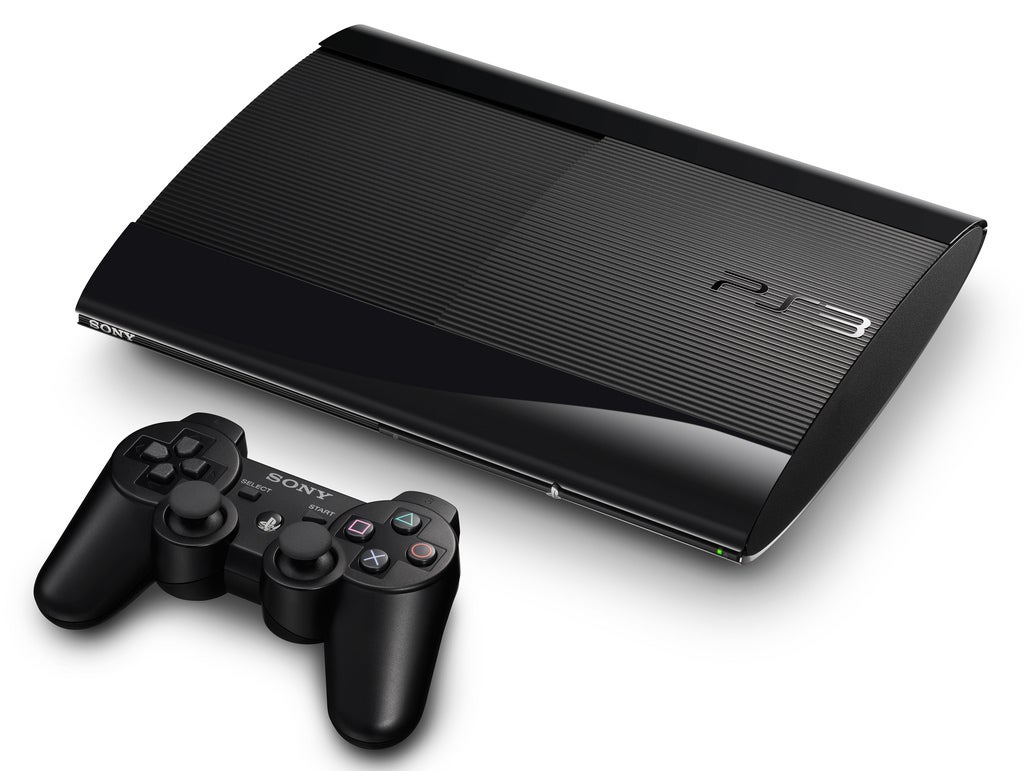 Sony this week confirmed that it is shutting down the digital storefronts for three of its old consoles: the PlayStation 3, the PlayStation Portable, and the PlayStation Vita.
The company has already pulled the plug on the browser-based store, and the stores accessible through the consoles themselves will go dark on July 2 (for PS3 and PSP) and August 27 (Vita).
It's a distressing move to many who value gaming history and want to ensure it remains accessible, to those who cling to notions of games as goods that can be owned rather than services that can only be accessed at the whim of a publisher, and to those who just want to be able to recommend ZHP Unlosing Ranger vs. Darkdeath Evilman to others and find mild comfort in hearing them politely lie, "Yeah, I really gotta pick that up."
Nothing about this closure is good, and the money Sony will save by pulling the plug is not enough to offset what the industry will lose by having nearly 1,900 games no longer readily available. And that's just the number of games for those platforms that were listed on the American storefront last week. Some of those had physical releases, and some are available on other platforms, but others -- like the Sony-published Frobisher Says -- are destined for the memory hole.
But putting all that aside, Sony might be missing a trick here. First of all, artificial scarcity is all the rage right now, and we've got some pretty recent evidence to back up how it can impact consumer spending:
STAT | 276% - The week-over-week sales jump in the UK retail game charts for Super Mario 3D All-Stars in its final full week on sale. The game's limited release period ended on Wednesday.
So with the PS3, PSP, and Vita stores being mothballed, Sony could reasonably expect an uptick in sales. Maybe not a large one, but surely some owners of those old platforms will be spurred on to make some last-minute additions to their collections, particularly in light of Sony's confirmation that even after the stores go dark, users will still be able to download previously purchased titles.
One problem is that Sony has already pulled the easy-to-use web version of the PlayStation Store for those platforms, and did so without advance notice. Artificial scarcity and high-pressure tactics only work if you inform people about the scarcity ahead of time and put pressure on them to make the deal.
So now instead of having Steam Seasonal Sale-like behavior of people browsing the store and stocking up on a boatload of games they know deep in their hearts they'll never actually play, whatever bump in sales Sony sees here will come from those who either still use the aforementioned and long-abandoned systems on a regular basis, or are willing to dig them up out of the closet, re-charge the handhelds and hook the PS3 back up to the TV, and navigate some of the earliest and least user-friendly digital storefronts in gaming history.
Of course, the thing about artificial scarcity is that it's artificial. And if Sony is dead-set against maintaining these stores as a way of preserving a part of gaming's history and making it accessible to people indefinitely, I would suggest a compromise.
Put the PlayStation Store for these platforms on ice, but bring them back from time to time, for a week or two each year. Call it "Retro Week." Build up anticipation for it, tie it in to current releases or remakes on modern platforms, give people a recurring limited window in which to add to their old libraries.
I recognize this involves more work than simply flipping a switch, that there would be technical and legal hurdles to clear, and that the resulting sales may not justify that work.
But it's the sort of move I would expect from a company that made a habit of bankrolling experimental, weird, and artistic games like Frobisher Says, Echochrome, Tokyo Jungle, Murasaki Baby, Datura, MonsterBag, and so many others that will become functionally unavailable when these stores close down.
That's to say nothing of games like Vib Ribbon, Touch My Katamari, and Soul Sacrifice that will only be available by tracking down increasingly expensive physical copies, or brilliant titles like Tearaway, Sound Shapes, or Gravity Rush that were ported to the PS4 but will just as likely be lost whenever Sony pulls the plug on that storefront.
All that said, the Sony of today is not the Sony of generations past. The inefficient, intricate, and internationally distinct operation that allowed for regional successes, international embarrassments, and such a distinctive array of ambitious oddities has made a concerted effort to get on the same page in recent years.
Unfortunately for the entire industry, it's not a page that puts much value on keeping the medium's history accessible.
QUOTE | "Team support is crucial in bringing about the anticipated changes and implementing plans. Thus, CD Projekt is redoubling its efforts to secure a sustainable and caring work environment." - As part of the company's new strategy, CD Projekt believes it can make multiple AAA games at the same time, without repeating the mistakes of the Cyberpunk 2077 launch, and without destroying its employees' health with crunch.
STAT | $22 billion - The amount spent on mobile games in the first quarter of 2021, up 32% year-over-year, according to App Annie.
QUOTE | "[T]he video game industry is on the tipping point of being recognised as a fully credible industry. We've shown our resilience during the pandemic. But we still give talks at school where it's clear that games are still seen as a sideshow. That's something we want to fix." - In an interview about the company's growth plans, Sumo Group CEO Carl Cavers says gaming's reputation has improved during the pandemic.
STAT | $21.8 billion - The potential value over ten years of Microsoft's contract with the US Army to make augmented reality headsets for soldiers.
QUOTE | "Here comes Activision removing our legitimate coverage of their leaks from Twitter." - Video Games Chronicle editor-in-chief Andy Robinson, after Activision used DMCA complaints to lock the Twitter accounts of Robinson and the site after they posted about a leaked map for Call of Duty: Warzone.
QUOTE | "Our focus going forward will be to deliver games-related services and insights as added features and capabilities to core Nielsen Sports products and services." - Tracking company Nielsen explains what will happen now that it's shutting down Superdata, the games industry tracking firm it acquired in 2018.
QUOTE | "I didn't have any savings, and I was worried about the future." - 43-year-old former Famitsu editor Eiichi Sato, after being arrested for fraud. He allegedly filed three stories posing as a freelance writer, and charged the Japanese gaming outlet about $3,650 for them.
STAT | $46 million - The amount of assets seized in a police raid of an organization selling Overwatch and Call of Duty Mobile cheats as a subscription service.
QUOTE | "The current global state of affairs continues to create supply chain challenges outside of our control. There have been sudden and severe electrical component shortages as well as logistical issues leading to a domino effect of challenges for nearly everyone in the industry." - Analogue, announcing that its Analogue Pocket retro console has been delayed again, and is now expected to ship in October.
QUOTE | "One sentiment we've said multiple times over the past two years especially is, 'How can we be less scrappy?' There are places where we should be scrappy, and places where we should be putting our people and resources to be less scrappy, because we can control for the most things. We can build a community and a dedicated fanbase and a corner of the internet where it's cool to talk about things. And that's worth us being less scrappy in other ways." - Finji co-founder Rebekah Saltsman explains why the indie developer/publisher has gone to the trouble of professionalizing the operation.
QUOTE | "It's one thing saying, 'Oh, we want to bring people in' but it's another thing having the setup so you can ensure people can thrive... The world is flawed. Sexism, racism, ableism -- these things are all real, and as an industry we deal with them, too." - Media Molecule's Siobhan Reddy talks about the progress made in the games industry and the work yet to be done.