Sumo revenue jumps 40% as it eyes more acquisitions
"The environment that we are currently in means that everybody thinks they can sell their business for top dollar"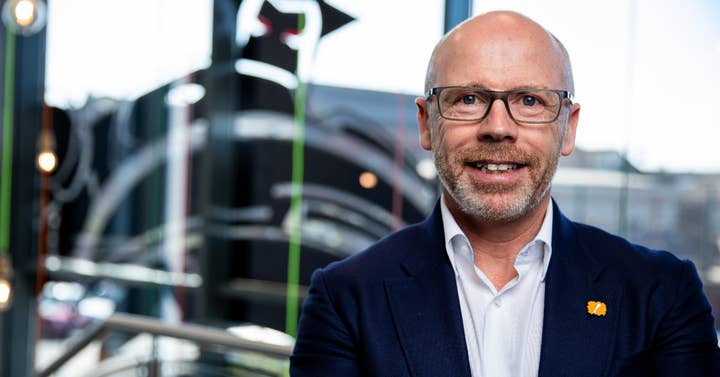 Sumo Group has reported revenues of £68.9 million for its last financial year, a growth of 40.7% over the year before.
The UK development group's adjusted EBITDA was £16.5 million, a rise of 17% over the year before. Gross profit is up 31.5% year-on-year from £23.9 million to £31.5 million.
The company's cash is down to £6.8 million from £12.9 million, following a number of acquisitions over the past 12 months, including developers Lab42 and PixelAnt, plus the $100m acquistion of Pipeworks.
Employee count has grown from 766 to 1,043 employees, and 15% of that growth has come organically, says CEO Carl Cavers.
"The video game industry is on the tipping point of being recognised as a fully credible industry"
"When we came to market at the end of 2017, we had 489 people and we've now got 1,043. We've more than doubled headcount. We've more than doubled our revenue. Our revenue was £28.6 million and it's now £68.9 million. We had five studios and we've now got 13 in five countries."
The growth comes despite significant challenges brought about by the pandemic, with the studio having to transition its staff to working from home, including the team behind PS5 launch title Sackboy: A Big Adventure.
"We were cautious in terms of how we guided the market, because we didn't know what was going to happen," Cavers continues. "It was quite an upsetting time in that respect. But we didn't see any change in terms of people's commitment and engagement with the projects or the business. So during the summer, we started to think that this was actually alright. There were a lot of people happy, and for those who were unhappy... we created bubbles to allow people who wanted to to come into the office.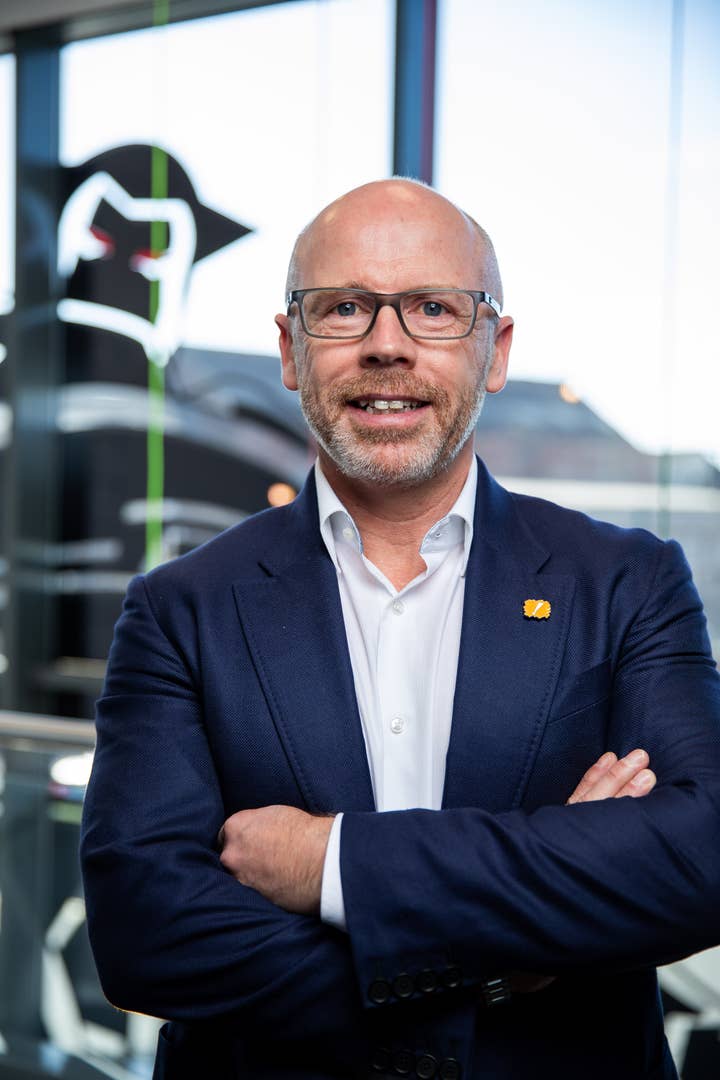 "It didn't actually impact on our ability to deliver anything. Obviously finishing on Sackboy, working from home was tough. If we could have done anything during the pandemic, we would have got that team back in the office, because it would have made their life so much easier. When you've got a bug that affects three different people, when you're in the office you can tell them all at once. But when it's remote, you've got to remember to tell x, y and z. And that loss of spontaneity did show.
"But on the opposite end of that spectrum, for the beginning of projects, the creative bit is where we expected to have issues. But the creatives loved it. They're doing their Zoom calls and using weird and wonderful tools to do their brainstorming... but they're loving the environment of not being available all the time."
It's been a good few weeks for Sumo, which also picked up two BAFTAs last week for its Sackboy platformer.
"Commercial success for me is secondary," Cavers say. "We've always said that if we continue to grow great game development studios, everything else falls into place. So the right people and the right environment with the right level of support, and we try to work on the best projects by working with the best partners... things then just happen. Getting nominated for four BAFTAs and winning two last week was the culmination of success from over 11 years, which was when we started working on LittleBigPlanet."
And there's plenty more to come, with Sumo currently working on 40 projects from 28 clients. Cavers says that the firm has 85% of its revenues for the year ahead secured, with 60% for the following year and 35% for 2023. He says there is a huge business development pipeline worth £430 million, and that more than £130 million of that is not something the company can currently do.
"It's brilliant and it's rubbish at the same time. There are times we just have to say no. That's one of the reasons we are confident in our ability to grow our business, and be able to bring in new teams, or grow organically, because the work is there."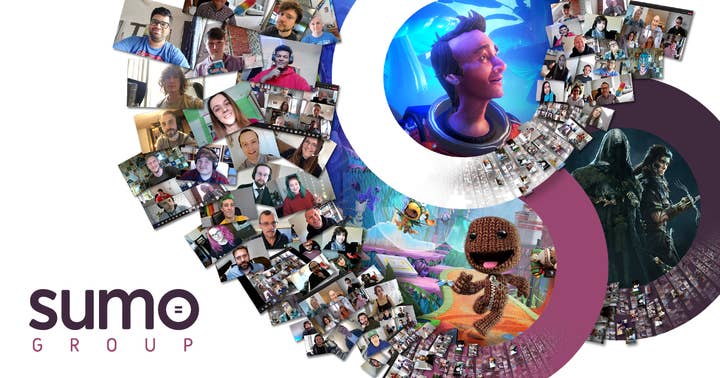 Sumo has been proactive in buying studios to expand its development capabilities, but it's proving challenging out there, with a number of companies also actively buying development companies, which creates a level of expectation around price.
"The environment that we are currently in means that everybody thinks they can sell their business for top dollar. It's less about the pandemic, and more about the expectations that have made M&A more challenging. But at the same time, you still see people who want to sell their business to be part of something bigger, and be part of something where they don't have to lose their independence, or their culture, but together we can support each other's business and be stronger as part of a larger group. And there are some owner managers that believe in that. There is still a good pipeline of growing opportunities, and they're the ones we're talking to.
"If you ask EA, Tencent, Microsoft, Embracer, Sumo... what is the biggest strength of this business? It's the talent. Acquiring studios is a way to accelerate that."
"We are not looking at buying profit. Although I won't buy businesses that are losing money, because we don't have the time to invest heavily in turning that around, at the same time we won't buy a business just because it is doing great profit and has no other synergies with us. If they're not someone that can collaborate with other departments in the group, then it's not an acquisition we want. There are a lot of owner managers who want to just cash in and go to the beach, but I have also met a lot of owner managers who regret doing that."
Cavers continues: "It's not so much the big ones like Tencent or Microsoft. It's people like Embracer, Keywords and EG7... and I must admit Embracer and Keywords are very disciplined anywhere in terms of what they pay. They probably have a similar framework to Sumo in terms of identifying the right business. It's a different framework, but it works for them. But because we are all in this competitive environment, it's a challenge. If you ask any of these companies, EA, Tencent, Microsoft, Embracer, Sumo... what is the biggest strength of this business? It's the talent. Obviously, acquiring studios is a way to accelerate that."
The firm is planning more acquisitions, but it's not just studios that it's looking to pick up. It's eyeing up new markets, and it's also open to making publisher acquisitions. Sumo revealed its new publishing division Secret Mode last month, which is tasked with handling its owned IP, such as Snake Pass and Dear Esther, plus games form external independent teams.
"We are certainly looking for more acquisitions as a way to accelerate our growth," Cavers tells us. "We will look at acquisitions from small add-ons to help accelerate our headcount growth. We are also looking at whether there are new operating divisions, like Pipeworks, that we can look to bring on. Whether that is places like Asia, or further afield, Eastern Europe... and opportunities like that. Then there's organic growth by opening new studios, if we can identify the right locations. That's something that we've done well with in the past. And we will also look at any acquisition opportunities in publishing as well. If we can help the Secret Mode team accelerate, we will."
Moving further to markets outside of the UK is becoming more important for Sumo, not just in terms of finding new talent, but mitigating the impact of Brexit, too.
"It has had a little bit of an impact," Cavers tells us. "It's one of the reasons we acquired PixelAnt [based in Poland] to be honest. We've got people working for us across Europe under the belief that they will join us after the pandemic, but then Brexit happened, which has made that more complicated. We will probably look to open another studio in Europe alongside PixelAnt.
"It's definitely made people more thoughtful. The double impact of Brexit and the pandemic, means we've also seen some people move back to their country of origin to be nearer to their family. It's not had a huge impact, but ultimately, I would have liked us to have stayed a part of Europe."
Cavers is bullish about the future for Sumo after the past 12 months, and he hopes the success of the company, plus local rivals like Team17, Frontier and Keywords, will help make the games business receive the recognition he feels it still doesn't get.
"The industry is in great shape," he concludes. "Everybody is reporting great sales. Keywords, Team17 are reporting great numbers, Frontier soon. The industry is probably in the best shape it has ever been in. And if we can just work on helping us all get a bit more recognition, which we almost got during the pandemic... we nearly got a word of thanks from the Governments and World Health Organisation for keeping people connected and helping with mental health. But the video game industry is on the tipping point of being recognised as a fully credible industry. We've shown our resilience during the pandemic. But we still give talks at school where it's clear that games are still seen as a sideshow. That's something we want to fix."