Analogue Pocket delayed to October
Pandemic supply constraints and impact of Suez Canal blockage causes issues "outside of our control"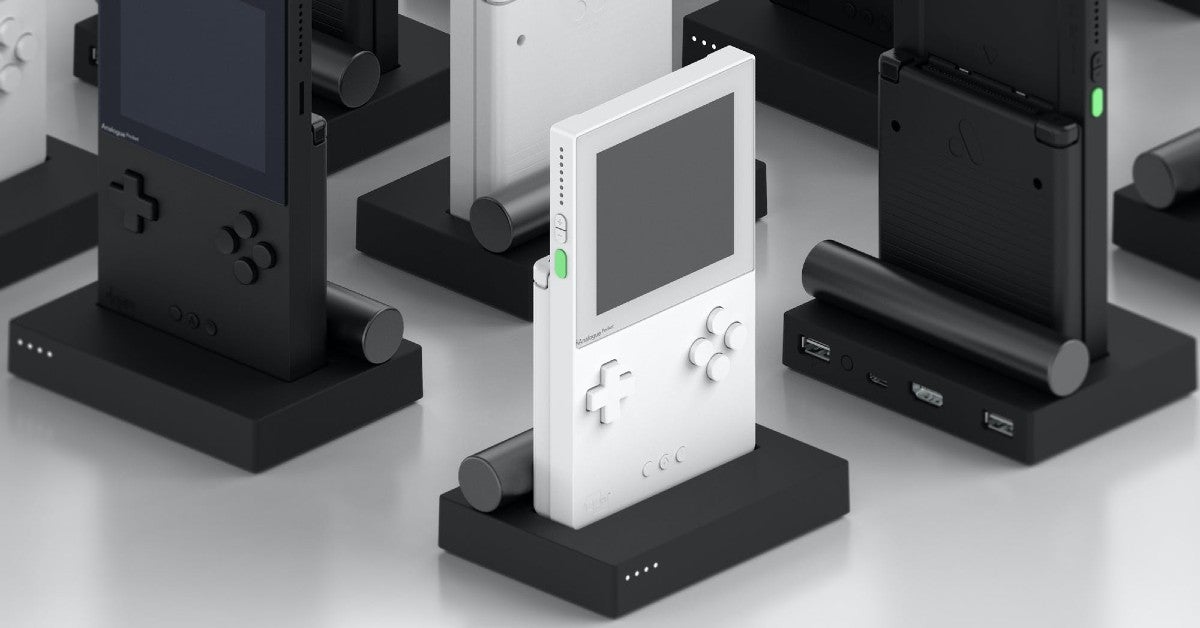 Analogue has announced its upcoming Pocket retro handheld has been delayed, with shipments not expected to start until October.
In a blog post, the company attributed the delay to "supply chain challenges outside of our control."
Specifically, Analogue referred to the shortage in key electrical components, including semiconductor chips.
It also pointed to the logistical issues caused by the ship that blocked the Suez Canal, which -- while now freed -- has created a backlog of cargo ships that could take months to clear.
"We're working hard to get Pocket out as fast as possible and we appreciate your understanding and patience," the company wrote.
Emails are being sent to those who pre-ordered, with offers of a full refund available if needed.
Analogue Pocket is a handheld games devices that will be able to read cartridges originally released for various Game Boy models, as well as the Game Gear, Lynx and Neo Geo Pocket Colour -- although these three will require adaptors, which are sold separately.
It was due to ship in May 2021, already a delay from its original planned 2020 launch.
When pre-orders opened in August 2020, the initial consignment sold out in hours, although Analogue assured it "will be producing more."