Microsoft's HoloLens military contract now worth up to $22bn
Company enters production phase on augmented reality headsets for US soldiers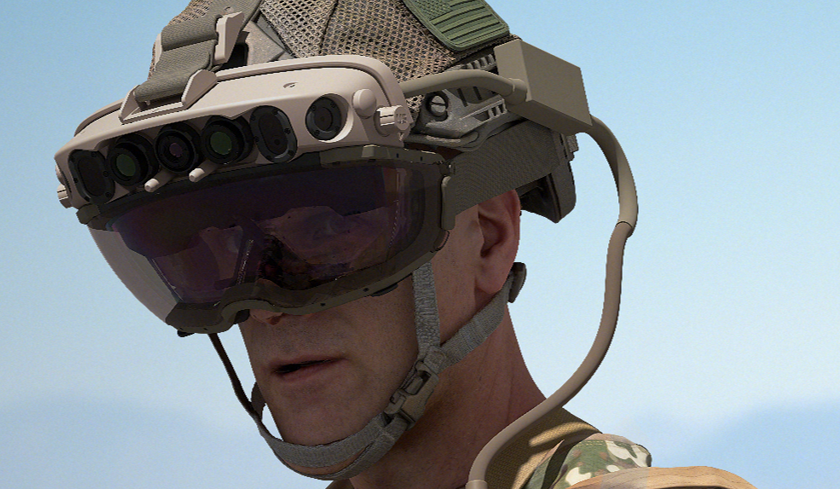 Microsoft's partnership with the US Army has entered its next phase, and the value has increased significantly.
The company won the $479 million contract to build augmented reality headsets for the military back in 2018.
A Microsoft spokesperson now tells Reuters the deal could be worth up to $21.88 billion over ten years.
The news comes as the military headset goes into production, as confirmed by a blog post from Microsoft's technical fellow Alex Kipman.
Kipman said the company has been working closely with the army for the lst two years on prototyping the Integrated Visual Augmented System (IVAS), which is based on both HoloLens and Microsoft's Azure cloud services.
The device, he claims, "delivers enhanced situational awareness, enabling information sharing and decision-making in a variety of scenarios."
The headsets will be manufactured in the US.
In 2019, a group of the company's employees known as Microsoft Workers 4 Good posted an open letter to CEO Satya Nadella and president Brad Smith, demanding that the military contract be cancelled.
The group argued the team who developed the initial version of HoloLens believed it would be used to help architects, engineers, surgeons and other professionals in non-harmful ways, as well as helping to "push the boundaries of gaming."
"We did not sign up to develop weapons, and we demand a say in how our work is used," the letter read, later adding: "[HoloLens] will be deployed on the battlefield, and works by turning warfare into a simulated video game, further distancing soldiers from the grim stakes of way and the reality of bloodshed."
Nadella defended the contract, telling CNN: "We made a principled decision that we're not going to withhold technology from institutions that we have elected in democracies to protect the freedoms we enjoy."
Microsoft Workers 4 Good continues to protest against the contract, observing on Twitter that: "We would much rather Microsoft used today to stand up for Transgender people everywhere on Transgender Day of Visibility, instead of building weapons of war."
Hype is building around the potential for augmented reality in various industries but, as our contributing editor Rob Fahey observed, the technology may be years away from mainstream adoption.