CD Projekt moving to parallel development
Witcher and Cyberpunk studio's new strategy calls for juggling multiple AAA projects going forward; Digital Scapes acquired to form foundation of new CD Projekt Red Vancouver studio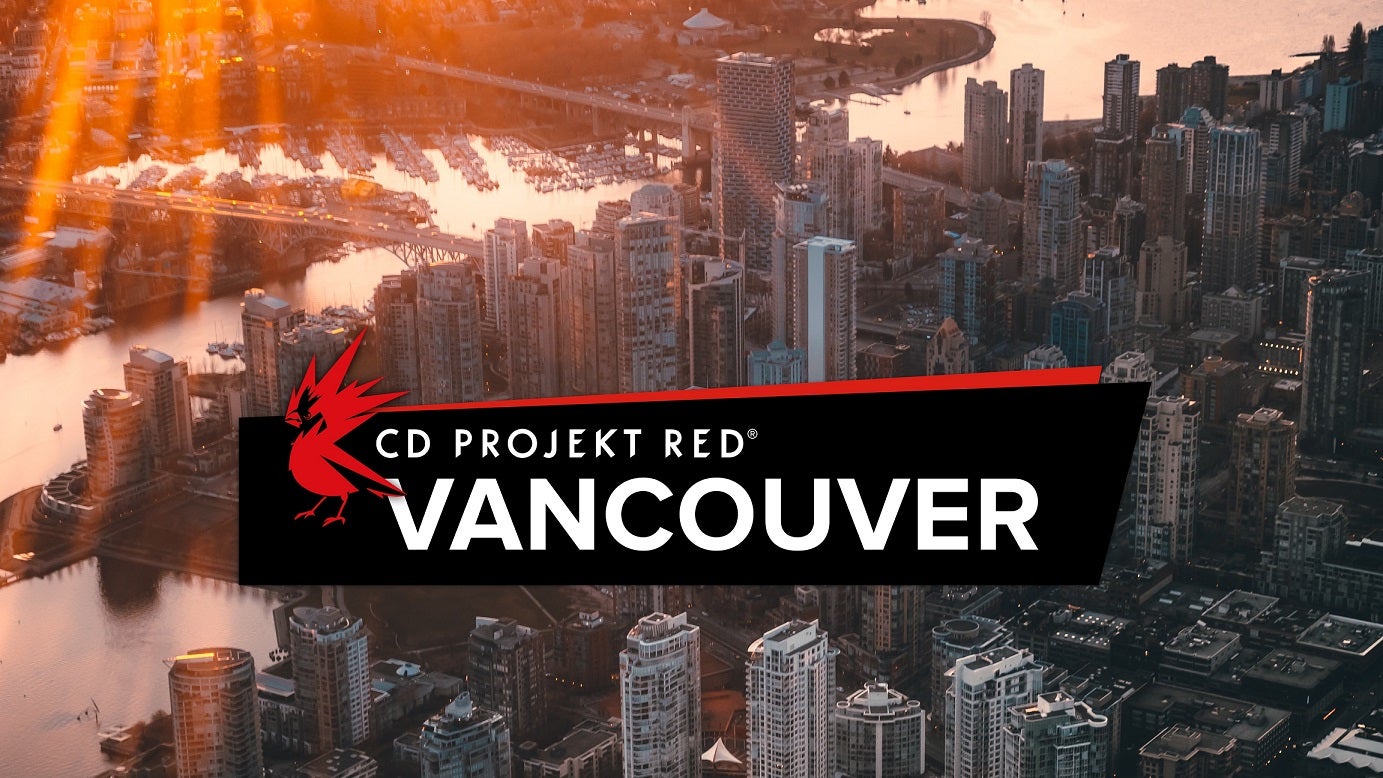 In the wake of Cyberpunk 2077's release, CD Projekt is overhauling its development strategy.
The company today announced an initiative dubbed "Red 2.0" intended to create "a transformation of the studio and a change in the way it develops videogames."
Starting next year, CD Projekt plans to work on multiple AAA games and expansions simultaneously. Under its previous approach to development, the publicly traded company went more than six years between major releases The Witcher 3: Wild Hunt and Cyberpunk 2077.
"We want to be sure that we can work with two global brands at the same time while ensuring top quality of our products," said CD Projekt Red chief technology officer and head of production Paweł Zawodny. "We emphasize technological advancements and we want to set up versatile teams which combine various specializations and competences. These teams will be further assisted by a cross-projects group of experts, who -- owing to their expertise -- can contribute to key aspects of development."
Handling multiple projects at once will require a larger team, and the company said it is ramping up recruitment efforts and looking "to more actively pursue mergers and acquisition opportunities."
To that end, CD Projekt today announced the acquisition of Vancouver-based Digital Scapes, a team of around a dozen developers that partnered with the company on the last couple years of Cyberpunk 2077 development. Terms of the deal were not disclosed.
Digital Scapes will become CD Projekt Red Vancouver, with Marcin Chudy serving as studio head.
Beyond the move to parallel development, CD Projekt Red plans to have shorter marketing campaigns that show their games running on every platform where they'll be released.
Last year, CD Projekt Red publicly apologized for not showing Cyberpunk 2077 running on the PS4 and Xbox One before launch; performance on the console versions of the game was so heavily criticized that the developer offered refunds to any disappointed customers and Sony pulled the game from sale through its digital storefront. CD Projekt Red has released updates and patches for the game, but as of this writing it remains unavailable on the PlayStation Store.
CD Projekt's new strategy also calls for the company to expand its audience beyond fans of single-player role-playing game. The company said it will move toward "genre-blending with [a] AAA RPG core," and put a greater emphasis on online functionality in its projects.
Further audience expansion is expected to come from additional adaptations of these franchises to new media, including animated shows for both The Witcher and Cyberpunk. A live-action Cyberpunk project is also under consideration. (Some of this expansion is outside CD Projekt's control; it does not hold the rights to the original The Witcher novels, which are the basis for the live-action Netflix series and upcoming animated project.)
Finally, CD Projekt's new strategy called for the studio "redoubling its efforts to secure a sustainable and caring work environment."
CD Projekt Red has been criticized for having a crunch-heavy approach to development for years. In May of 2019, studio co-founder Marcin Iwiński said the studio had adopted a "non-obligatory crunch policy."
The policy wouldn't last, as CD Projekt joint-CEO Adam Kiciński confirmed to investors the following January that staff had been required to crunch, explaining that the game was in the final stage of development. (It would be delayed a total of three times in 2020 and launched December 10.)
"For years we have been underscoring our belief that our greatest asset is our team," CD Projekt Red studio head Adam Badowski said in today's strategy update. "CD Projekt will remain an inclusive and diverse workplace; however, we also want to emphasize the well-being of our employees and provide them with professional and personal development opportunities."