Now you're playing with privilege | This Week in Business
Nintendo's annual report and gender pay gap show a last-gen mindset to equality in the workplace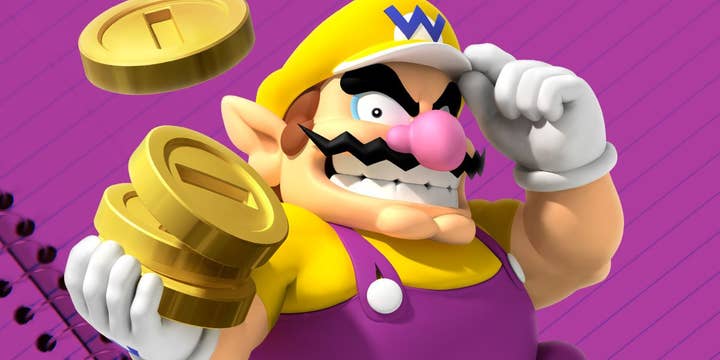 This Week in Business is our weekly recap column, a collection of stats and quotes from recent stories presented with a dash of opinion (sometimes more than a dash) and intended to shed light on various trends. Check back every Friday for a new entry.
Annual reports are full of interesting facts companies aren't likely to advertise.
A couple months ago I poked through the Risk Factors in the annual reports of Electronic Arts, Take-Two, and Activision Blizzard and learned all kinds of neat stuff, like how piracy has no significant impact on the business, how companies are almost certainly using open-source software that technically requires their games to be given away for free, and how Activision Blizzard disagrees with its own leadership when it comes to climate change, nationalism, and the woke menace.
This week Nintendo released its own annual report, so I decided to give it the same treatment.
Sadly, Nintendo's Risk Factors were not terribly enlightening, more or less the usual grab bag of concerns any hardware manufacturer would have. However, elsewhere in the report Nintendo offered a few tidbits that might not be common knowledge, like its ownership stakes in Bandai Namco ($247 million), DeNA ($205 million), Square Enix ($4 million), Konami ($2 million), and Koei Tecmo (about $810,000).
And there's also a bit about the company's research and development efforts, which it poured $827 million into over the last fiscal year (and only slightly less the year before that).
QUOTE | "We also carry out research and development activities to examine the applicability of various technologies to the field of home entertainment including interfaces such as touch panels and sensors, networks such as wireless communication, security, cloud computing, virtual reality (VR), augmented reality (AR) and mixed reality (MR), deep learning and big data analysis."
That's an interesting grab bag of technologies one would generally expect to see the Microsofts and Googles of the world chasing instead of Nintendo, but it shouldn't be surprising that a company that enjoyed such huge success bringing touch screens and gyros to gaming with the DS and Wii would be exploring every possible avenue in search of its next big hit.
There's also a very small section about labor unions in there.
QUOTE | "Labor-management relations have been good, and there are no particular matters to be noted." – Nintendo doesn't feel it noteworthy to mention particular matters of exploited and sexually harassed contractors, or the multiple labor complaints it received in the US last year.
But from my perspective, the most interesting insights from Nintendo's annual report were the other glimpses it gave us into its workforce.
STAT | 70.1% - Nintendo's pay gap between male and female workers.
There's some ambiguity in what exactly that figure means. On the face of it, I would expect a pay gap of 0% to mean equal pay and larger numbers would mean increasingly disproportionate pay, but I suspect/hope Nintendo is reporting what women are paid relative to men, in which case a 100% "pay gap" would mean women are paid just as much as men.
Despite the phrasing in its annual report, I'm inclined to believe Nintendo was using the latter approach, meaning women are paid 70 cents for every dollar a man is paid, as opposed to the former, where women would be paid 30 cents for every dollar a man is paid. The company's report of a 91.3% pay gap for part-time and temporary workers would also suggest Nintendo's using 100% as equal pay, unless you believe the company saves its most outrageously preferential treatment for part-time dudes.
Nintendo's gender pay gap has nothing to do with sexism; it is purely a result of the company's historical tendency to only hire, retain, and promote men.
We've asked Nintendo to confirm how it arrived at the figures in its report, but have not heard back as of this writing.
QUOTE | "The pay gap between male and female regular employees is mainly due to differences in the length of service and average age. There is no difference in treatment between men and women in terms of salary or evaluation systems." – The explanation for the pay gap, as included in a footnote in Nintendo's annual report.
You see? Nothing to see here. Nintendo's gender pay gap has nothing to do with sexism; it is purely a result of the company's historical tendency to only hire, retain, and promote men.
STAT | 4.2% - Proportion of Nintendo management positions held by women, according to the annual report.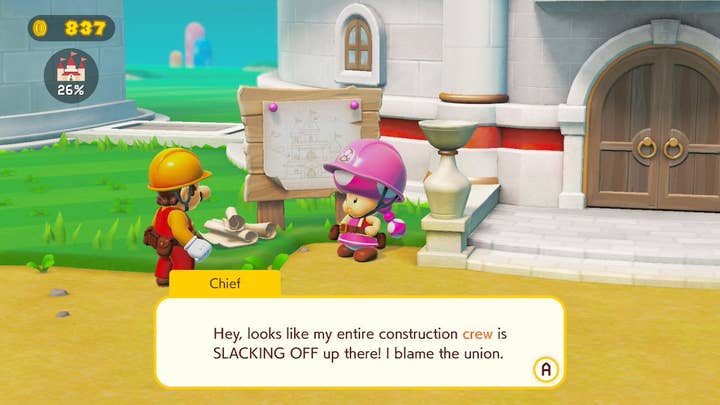 That actually gets to another eyebrow-raising stat in Nintendo's report, one that on the surface seems like a very good thing.
STAT | 14.3 – The average length of service for a Nintendo full-time employee, the average age of whom is 39.9.
That's no accident. In an industry notorious for job insecurity, Nintendo has resisted layoffs at every turn. While some companies are quick to cut staff even while reporting record results, Nintendo has been slow to cut staff no matter how dire its situation.
QUOTE | "If we reduce the number of employees for better short-term financial results, however, employee morale will decrease, and I sincerely doubt employees who fear that they may be laid off will be able to develop software titles that could impress people around the world." – In mid-2013, then-Nintendo president Satoru Iwata pushes back against a shareholder suggestion to restructure the company as the Wii U clearly struggled early in its lifespan.
As an employee, that is absolutely the attitude you want your boss to have. It's certainly preferable to a boss who would rather instill skepticism and pessimism and fear in his employees.
But there is a downside to that approach, as we can see from Nintendo's pay gap figure.
There are cultural and structural explanations for why Nintendo's long-tenured senior staff is overwhelmingly male. The individuals didn't have to be actively misogynistic in filling each and every role over decades to make this happen. They just had to keep hiring and promoting the best man for the job, never really thinking about why that person so often happened to be a man. They just had to not see the gender imbalance at the company as anything that needed addressing, or anything that was their responsibility to address.
Nintendo is at least recognizing now that a gender pay gap is an undesirable thing, but its attitude toward rectifying the problem seems far too passive to put a dent in the effects of decades of systemic discrimination.
QUOTE | "As our consumers' interests and preferences continue to diversify in the world of entertainment, leveraging a diverse workforce is crucial for raising the collective strength of the company. At Nintendo, we actively hire and promote talent regardless of factors such as sex, age, nationality, disability, sexual orientation or gender identity." [Emphasis added.]
The company wants diverse talent, but it explicitly does not take diversity into consideration when hiring and promoting.
That's not to say it completely ignores gender issues though.
QUOTE | "We are also aware of the importance of creating environments where female employees can perform to their full potential. We actively work to enhance support systems and encourage the use of childcare leave, including for male employees who help with child-rearing." – The boldest push for equality in Nintendo's annual report.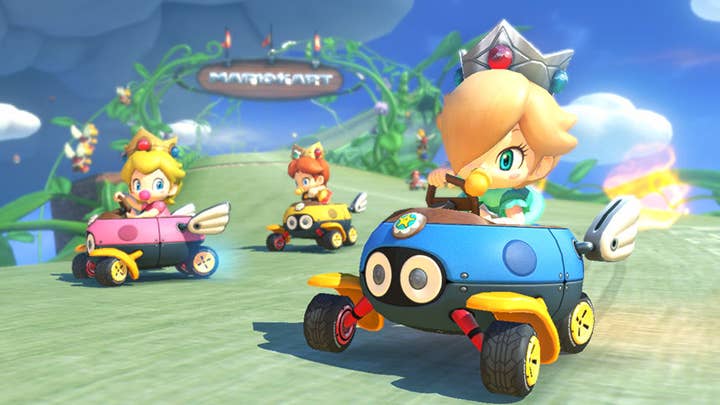 Bringing a fragile new life into the world and nurturing it during its earliest days and nights is a physically and emotionally exhausting process that makes completely unique demands of parents. Nintendo saw that and understood it needed to encourage its male employees to be there for their families in those crucial times.
Just not all of them, and not right away.
STAT | 50% - In 2022, Nintendo hoped to grow the percentage of its male employees who took off work for childcare when a new baby was born to 50%. Over a course of five years.
I'm happy to say that one year in, Nintendo's new dads are crushing that goal.
STAT | 72% - The percentage of new dads at Nintendo in the past year who took time off to actually help take care of the kid.
While that's a great start from the Nintendads, they have a ways to go to catch up. Women at the company were given a goal of maintaining 100% taking childcare leave, but they've done the seemingly impossible and are taking it at a 106% rate one year in. (OK, not really impossible; women starting maternity leave in March before the end of the fiscal year and giving birth in April could result in a higher than 100% rate.)
I fully recognize the challenge Nintendo faces... I am after all throwing stones from a glass house here
As much as I'm giving Nintendo a hard time here, I fully recognize the challenge it faces in achieving parity up and down the ranks after being rather passive about gender issues for decades.
I am after all throwing stones from a glass house here, working in the male-dominated corner of trade games journalism for a company that has historically had few layoffs (by games media standards), at a site whose management still includes more faces that look like mine than is probably ideal.
We've definitely made progress over the years, at least. Our 2017 staff page is full of talented writers, but when it comes to apparent diversity, we had, uh... a blonde guy?
As a straight white guy with a decade of tenure on this site and no immediate plans to give up my seat, I recognize I am also a part of the problem. I was reminded of this by Khee Hoon Chan's excellent feature on the state of games media this week. (I'll note they are a freelancer rather than a full-time staffer, another difference in roles that often breaks the straight cis white guy's way.)
QUOTE | "I'm thinking about all those young people who might want to get into games journalism and it's like, you're going to be competing against really seasoned professional editors and writers that have been doing this for a while, because they're also looking for jobs, because they've been laid off.
"And if they can't get those jobs, I am so sorry to say it but… the chances of you getting the job are so miniscule that it is unfair to even have these opportunities technically open to any and all writers. The odds are just so stacked against new, vulnerable writers that it has to be impossible to be doing this." – An unidentified writer in Chan's feature.
It's not enough to start pretending that sex, age, nationality, disability, sexual orientation and gender identity don't exist
The game of musical chairs resulting from games media layoffs clearly gives an advantage to experience and expertise, which means writers who got their start before the industry cared about diversifying in the least, which means a lot of the same faces we were trying to diversify from in the first place.
And with fewer full-time seats to fill all the time, anyone who has one is incentivized to cling to it like a life preserver. Even when an old hand does leave a steady position, there's always the chance the employer simply lets that opening go unfilled and tells everyone else to do more with less.
I don't really know the quickest, fairest way to fix this. But I know it's not enough to start pretending that sex, age, nationality, disability, sexual orientation and gender identity don't exist now, not when the entire system and industry have spent decades tolerating and elevating only people who shared a very specific mix of those attributes.
We need to course correct in all corners of the games industry, to go out of our way to be more welcoming to others, to intentinonally change the makeup of our industries and our companies. The entire point of systemic discrimination is that it doesn't fix itself; if we're going to make any progress here, we need key leaders like Nintendo understanding that and actively trying to fix it.
The rest of the week in review
QUOTE | "Sophie already has a proven track record as a prolific writer of news and information on all things gaming and pop culture. And that will enable us to go further in tackling the biggest issues facing the games industry today." – GamesIndustry.biz head Chris Dring announces our newest staff writer, the excellent Sophie McEvoy, who just joined us this week.
QUOTE | "It wasn't a decision based on tax break opportunities. We had a shallow understanding of what the benefits would be, and now we have created a legal entity, we will look at those opportunities. Every country... Turkey, Spain... they have different benefits to draw in the industry." – In talking with us about the company's new Brighton, UK studio, IO Interactive CEO Hakan Abrak says the local talent pool was a bigger consideration than tax breaks.
QUOTE | "The action in play-to-earn games is boring. What's the point if games are no fun?" – Sega co-chief operating officer Shuji Utsumi explains why the company has shelved plans to make its own blockchain games, with a delicious admission of something we have saying for years.
Lots of other people have been saying the same thing, to be fair. It's not like they weren't warned.
STAT | $46,000 – The amount of money embezzled from South Korea's Game Rating and Administration Committee into mining Bitcoin in a scandal uncovered thanks to an online petition upset over a change to the rating of the mobile game Blue Archive.
I would make a snide remark here about the shameless criminality that pervades the Web3 space from top to bottom, but some legendary game developer just had to undermine my point.
STAT | 30 months – The prison sentence Yuji Naka faces for insider trading charges. The sentence was suspended, so he would only need to serve time if he violates the terms of his four-year probation.
QUOTE | "As of this moment, there are plans for the Dutch government to improve the regulations for in-game purchases. One of the goals is to ban loot boxes in games." – The Netherlands Public Information Service confirms that it plans to have loot boxes banned in the country.
QUOTE | "The introduction of AI can sometimes make it harder to show a developer has sufficient rights in using AI to create assets, including images, text, and music. In particular, there is some legal uncertainty relating to data used to train AI models." – Valve explains why it's requiring developers using AI tools to prove that they own all the relevant material used to train the AI before it allows their games onto the Steam storefront.
QUOTE | "Some companies will try to make the same game with less to save money. And other companies are going to try to make a better game with the same or more, now that they've got so much more power. My guess is that camp two wins." – Unity CEO John Riccitiello expects the market to favor generative AI uses that don't cost developers jobs.
QUOTE | "The one thing I know most about now is Battlefield and [Call of Duty] and I feel pretty confident that EA's got better cards." – 10 Years Ago This Month, John Riccitiello expected the market to favor EA's first-person shooter series over Activision Blizzard's.
Riccitiello also thought Candy Crush and Clash of Clans were grinding and bleeding players through backend optimization and quantitative marketing and would drive them away. At Unity, he has led the growth of the engine maker into mobile monetization solutions to grind and bleed players through backend optimization and quantitative marketing.
QUOTE | "People often describe us as a narrative-focused studio, and I get where that's coming from, but I always feel that's not quite right because there are lots of narrative games out there that are really just a story." – Inkle co-founder Jon Ingold talks to us about the company's efforts to advance gameplay hand-in-hand with narrative, and its latest title A Highland Song.
STAT | 21 million – Lifetime sales of the Xbox Series X|S, as revealed in an ID@Xbox Developer Accelerator Program presentation at BIG Festival in Brazil.
STAT | Less than 400,000 – Apple's current expectation for how many of its new AR Vision Pro headsets it will ship through 2024, according to a report that said the figure has been scaled back from a million.
QUOTE | "The shackles are off. It feels truly liberating." – Lighthouse Games co-founder Gavin Raeburn talks about a new investment the studio received recently from Tencent. No shade on Raeburn or even Tencent here, but "The shackles are off" is one of those cursed statements like "What could possibly go wrong?" or "The ideal applicant will demonstrate a passion for making the best game possible."
Generally speaking, these words do not precede good things.
QUOTE | "A cherished colleague for over a decade at Ubisoft Montpellier, we laughed and wept through good times and bad, and shipped a lot great games together." – LightSpeed LA lead writer M. Gabrielle Shrager remembers Emile Morel, creative director on Beyond Good and Evil 2, who died at the age of 40 this week. Morel's past work included a lead designer role on the 2008 Alone in the Dark reboot and lead game designer on 2013's brilliant Rayman Legends.