Why do games media layoffs keep happening?
Redundancies are not uncommon, but the pace at which it's happening in games media is swelling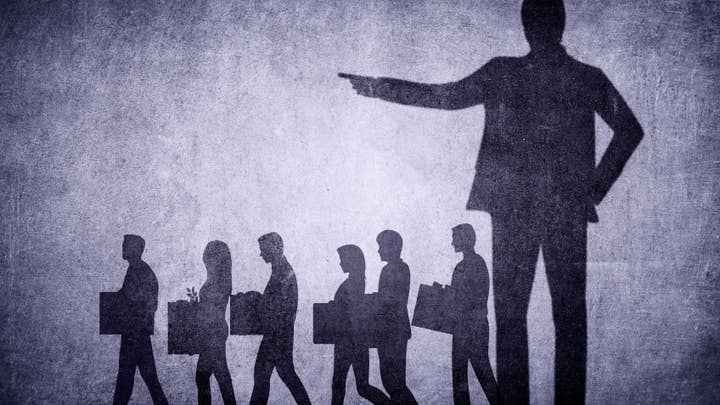 Sign up for the GI Daily here to get the biggest news straight to your inbox
If you have been following the headlines, you may conclude that no one is reading very much these days.
After all, layoffs in games media have been taking place with alarming frequency, with businesses often citing "structure change", "supply-chain issues" and "very tough market environment". Yet amidst conversations around these layoffs, there's one game that keeps cropping up: Elden Ring. Or, to be specific, its pivotal role in introducing much-needed traffic to a website.
"We had gigantic traffic when Elden Ring came out, it was massive and that had gone down a bit when there weren't as many big titles like that," says Carli Velocci, a freelance journalist who was laid off from her position as gaming editor of several Future publications, including Android Central, iMore, and Windows Central. "That, [combined] with the pandemic, games coverage was in an interesting place because it's the big games [that] get the most traffic unless there's a breakout [or] crossover hit."
Layoffs are now endemic to the games media landscape and the broader journalism field, with many affected sites held together by a skeleton crew or operating with a masthead of newer writers.
"It's reassuring... but also very frustrating. We weren't laid off for underperforming"

Former Launcher journalist
Just last month, Inverse laid off some members of its editorial team. In April, Waypoint, the games vertical from Vice Media, was unceremoniously shut down, alongside organisation-wide layoffs in the parent company. And prior to its shuttering was a brutal slashing of jobs across several publications, including The Washington Post's Launcher, Fanbyte, and websites under the Gamurs Group and Future plc media groups.
One of the most common challenges many of the news teams faced, according to conversations with several affected journalists and editors, was the pressure to meet traffic and revenue metrics. For many writers, Elden Ring became a crucial catalyst for surpassing these goals.
"We pivoted to have some members... doing some really extensive Elden Ring guides, because longer pages essentially brought in more revenue," says a former writer from Fanbyte, who declined to be named. "[While] we weren't able to meet the traffic goals, we were able to meet the revenue goals, which we were told was fine."
This fixation on traffic may have been a sign of what was to come for Tencent-owned Fanbyte, which has since become a guides-focused publication. In September 2022, many of the stie's writers were laid off, sharing that they were looking for a job on Twitter one after another. Ex-news editor Imran Khan was laid off while sleeping on the other side of the globe, having been attending the Tokyo Game Show event in Japan as the layoffs took place. Online exit interviews were cut off abruptly due to staff emails rapidly getting deleted.
"The way that they laid us off with people getting cut off in the middle of their layoff interviews… from what I heard the guy who laid all of us off, [he] genuinely, honest to god, believed that every single one of us got mad that we were being laid off and hung up on him," says Lotus, the former social media manager at Fanbyte.
"It was just very clear that nobody really knew the extent of what was going on," another former Fanbyte writer adds. "Even the people that were taking on the new leadership roles [didn't know] that shit was happening, [and] weren't entirely clear about just how much was coming, and they couldn't give us concrete answers."
Lotus explains that since she was on vacation – and driving when the announcement broke – she couldn't pick up a call informing her officially about her retrenchment. By the time she arrived at her destination, she had received a templated email informing her that she was being laid off. The message ended with a quote: "According to the Bureau of Labor Statistics, a worker will go through an average of 12 to 15 jobs in their lifetime. This is just a small bump in your career and we sincerely hope you will come back stronger."
"It's terrible," says one ex-Fanbyte writer. "I can only laugh about it now, but that [quote] was so shitty of them."
Before it was Fanbyte, the website was known as Zam.com and the publication was briefly rebranded as Ready Set. Then-managing editor Kris Lorischild was laid off soon after the site's rebrand.
"There had been no indication up to that point that there was going to be any sort of layoffs"

Kris Lorischild, formerly at Zam.com
"It's very funny because there was not really much explanation given to us who were laid off. It was just simply like, this is like a company restructuring... the various ways in which companies try to soft pedal [when announcing layoffs]," says Lorischild. "There had been no indication up to that point that there was going to be any sort of layoffs."
They add that Zam.com's parent company, Tencent, was reluctant to commit resources to the site, despite "expecting certain quotas to be met". As compared to Fanbyte's masthead, Lorischild had largely served as the site's editor alone, or with two more editors briefly over Zam.com's three years in operation.
Four years later, Fanbyte's editorial team were similarly taken aback by the scale of the layoffs. The site had largely met the traffic and revenue goals set by upper management – but the goal posts for these were constantly shifting every few months or so.
Lotus adds: "[My co-workers above me] definitely did their best to, for lack of a better word, shield us from the numbers and all the agency side of things. It was like, 'If you're doing good work, you're doing good work. Here's what else we might need you to do.' Fanbyte staff felt a little bit insulated in some way... I felt like Fanbyte was doing well but it's that thing of like, 'Great job, you smashed the unrealistic goal we gave you, here's a goal that's ten times as unrealistic, do your best' and [then] 'this doesn't look good for us anymore.'"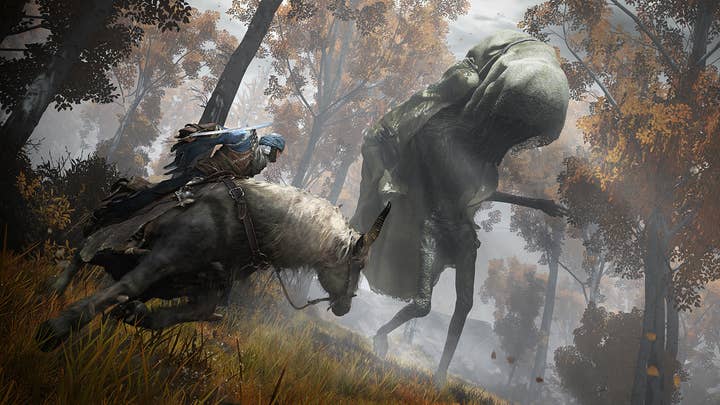 Lack of resources – and accountability
The events that led to the widespread layoffs at Fanbyte, as well as the way it happened – vague, unexpected, and abrupt – weren't unique to the publication. UK media group, Future, had also conducted layoffs around the same time in September last year, despite forecasting high profit margins at that time.
Former Future gaming editor Carli Velocci tells us that she wasn't given a particular reason for her dismissal but observed that it mainly affected the copyediting department. Targets around traffic and revenue were also largely met, even though there was a drop in both traffic and affiliate revenues as compared to the peak from during the pandemic.
One former Future employee, who didn't feel comfortable speaking on the record due to NDA restrictions, revealed they thought many of these goals were unrealistic in the first place. They pointed out that this is probably due to the small team of full-time editorial staff. Combined with the slashing of freelance budgets, they felt that resources were lacking, leading to an incredible amount of stress for the team.
"A lot of [our freelancers] did really good work for very little"

Grace Benfell, former Gamepur features editor
Then in March 2023, there were the layoffs by Gamurs Group – the games media network behind publications such as Twinfinite, Gamepur and Dot Esports. One crucial difference is the Gamurs layoffs also involved freelance journalists, who did not receive any severance pay.
Gamurs already has a reputation for substandard freelance rates. Gamepur, for instance, pays its freelancers $15 for short news pieces of around 250 words, with longer articles such as opinion pieces and features ranging from $35 to $70. Other Gamurs sites also offer similar rates; Dot Esports' fee for a 2,000-word feature is $90. Former freelance journalists for several Gamurs publications tell GamesIndustry.biz that they earned an average of $400 to $600 a month.
"Depending on the month, I got roughly $500 to $1,000 from Gamepur, but it definitely averaged more on the $600 end," says Steph Roehler, a former freelance writer for the site. "When I was freelancing full-time, I normally had two to three gigs at a time, including Gamepur. But it definitely wasn't sustainable. I only covered groceries and a handful of other small bills."
The payment structure of Gamurs also incentivizes freelance writers into producing more articles, with bonuses being awarded to those who can reach a certain number of articles written per quarter. In particular, one anonymous writer shared that they had earned a $500 bonus from producing 500 articles in one quarter.
"Just as someone who worked with these folks, a lot of them did really good work for very little," says Grace Benfell, a former features editor of Gamepur. "The writers are directly encouraged by the systems that [were created] to try and pitch and write as much as possible."
However, the sheer volume of content being produced – and the ineffectiveness of this editorial strategy – was one reason cited by Gamurs founder and CEO Riad Chikhani for the layoffs, in addition to the Silicon Valley Banks' collapse. In an email sent to Gamurs staff, Chikhani wrote that approximately 35% of the content produced was driving less than 10% of web traffic, and the group "cannot maintain such a high level of inefficiency."
"Conclusively, this investment into new categories and simultaneously increasing the volume across existing ones didn't deliver the profitability to justify further investment," he wrote. "I take full accountability for the decisions we make as a company."
Chikhani still remains in his position as Gamurs Group CEO today.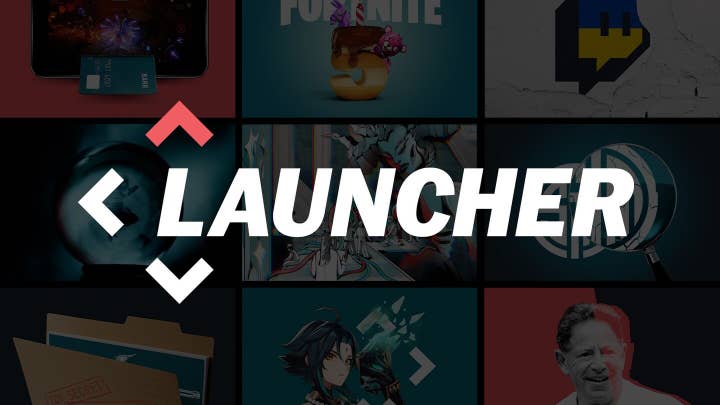 The sunsetting of Launcher
Perhaps the biggest surprise was the closure of Launcher, the gaming vertical of legacy media giant The Washington Post, at the end of March this year, with the bulk of its editorial team being laid off.
Launcher was shut down despite the section's strong performance, attracting "over tens of millions of users, the majority first-time readers of the Post", according to former Launcher editor Mike Hume on Twitter. This distinction is crucial because, according to several former Launcher staff we spoke to, The Washington Post's long-term vision was to attract younger audiences – something Launcher excelled at.
One former Launcher journalist tells us: "[We were told] that Launcher had the youngest audience at the Post... and the editor was like, 'Yeah we're looking to Launcher when it comes to our other sections, because you guys are nailing that part of the Washington Post mission statement,' and from what I understand we met our traffic goals year every year."
The Launcher team was told that no particular metrics were looked at for the layoffs, and that this wasn't a reflection of their performance. In fact, the usual glossary of corporate jargon was used when justifying the closure.
"Journalism does not know how to make money, hasn't for a very long time and is struggling"

Carli Velocci, Paid In Exposure
"Newsroom leaders made these decisions after a thoughtful and deliberate review of our current roles and vacant positions," wrote The Washington Post executive editor Sally Buzbee in a note to staff. "While such changes are not easy, evolution is necessary for us to stay competitive, and the economic climate has guided our decision to act now. We believe these steps will ultimately help us to fulfill our mission to scrutinize power and empower readers."
These platitudes, however, offered little consolation to the laid-off team, says another former Launcher journalist. "It's reassuring... but also very frustrating in a lot of different ways. We weren't laid off because we were underperforming."
A few former Launcher employees shared that traffic and revenue goals were not heavily imposed on the team, nor was there a minimum story quota to meet. There was a general sense that its writers were eager to build a long-term career there, and that they were free to pursue and write whatever stories they want without the need to quickly churn out SEO-friendly stories on blockbuster games like Elden Ring or other trending issues.
"Everyone was like, 'Yeah we want this to be your last job too, we want you to make a career here. We want you to stay here for decades' [when I first joined]," says the first former Launcher writer we spoke to. "I let myself have hope for the first time in my journalism career that maybe this could be the place where I stay for decades and make a name for myself."
Former Launcher reporter Shannon Liao tells us that while there were occasions where she felt compelled to produce more articles per week so the site would have enough content, she was generally afforded enough time to conduct interviews and write in-depth, investigative features.
"There's a really great, privileged thing I experienced at The Washington Post... that once I started writing for several months or up to a year, a lot of sources and companies would reach out to me to say, 'Can you do this? Can you break this exclusive news? I want to see this in The Washington Post'," she says. "This work was so great, I want to jump into it and do all of it, but at the same time, actually, it's a lot to handle.
"I was writing about crunch a lot, and I thought it was ironic if I ever have to crunch while working on an article about crunch, then I feel like I'm doing something wrong, but [even so] it was always self-imposed. Nobody said you have to work these long hours, but I felt like I have to do it [to produce a balanced article]."
GamesIndustry.biz reached out to The Washington Post, Launcher, Fanbyte and Gamurs Group for comment, but have not received a response at the time of publication.
Taking precautions against the impact of layoffs
While the frequency of these layoffs – and the way they were carried out – is troubling, these cannot be defined as illegal, says Wileen Leu, senior counsel at law firm Morrison Rothman.
"Unfortunately the thing is that whether or not something is legal and whether or not something is ethical are sometimes two different things," she says. "Contractually speaking from a legal perspective, we do not have any laws or regulations that state how someone must be laid off or who can find out first, or whether or not companies can go to the media.
"From a legal perspective, there's very few protections. Certain unions might have rules, like you have to negotiate first or there is certain bargaining power that unions may have, but a lot of individual employees at these companies, which most of them I presume are not unionized, wouldn't have [access to]."
Out of all the ex-employees GamesIndustry.biz reached out to, only Launcher's former staff belonged to a union – The Washington Post Guild – and they agree the Guild definitely helped them negotiate for a better severance package than what they would have been offered initially. Another former Launcher writer tells us the default packages the Post offered were "magnitudes worse" than what the union secured for them.
"I sincerely don't know where we go from here. It's such a difficult time to see any future for this industry"

Former journalist
Leu advised journalists in this precarious climate to be specific about the terms of their employment contracts. In particular, this means looking closely at the termination provisions, and see if you have any room for negotiation.
"You delineate between termination for cause and termination without cause, so if it's termination for cause, meaning the journalist or the employee did something wrong, then obviously they get terminated immediately," she explains. "But if it's termination without cause, meaning it wasn't through any fault of their own, maybe they can negotiate in their employment contract that 'I'm entitled to X many months of health benefits or employment benefits,' or 'I'm entitled to X amount of termination severance pay'."
In the long run, however, many journalists are pessimistic about the future of games media. Several uphill battles lay ahead, be it the constant struggle to outpace the whims of an SEO-dominated industry, or that the problem is just more fundamental: that digital media has not found a way to remain profitable enough for its key stakeholders.
"You have some people doing great investigative journalism, covering news, or writing very long in-depth oral histories and features about the industry. But in general, that's not what places are writing, that's not where resources are going," says Velocci, who maintains a newsletter, Paid In Exposure, about the current state of media.
"It's going towards SEO stuff, affiliate revenue articles and quick hit guides, so there's a lot in journalism in general that overlaps. This is a journalism problem across the board… journalism does not know how to make money, hasn't for a very long time and is struggling."
Another writer says they simply cannot see how newer writers might break into the industry, with competition being extremely tight these days in light of the layoffs. This, unfortunately, will lead to a shrinking pool of diverse, underrepresented voices.
"I sincerely don't know where we go from here. It's such a difficult time to see any future for this industry, because... I'm thinking about all those young people who might want to get into games journalism and it's like, you're going to be competing against really seasoned professional editors and writers that have been doing this for a while, because they're also looking for jobs, because they've been laid off.
"And if they can't get those jobs, I am so sorry to say it but… the chances of you getting the job are so miniscule that it is unfair to even have these opportunities technically open to any and all writers. The odds are just so stacked against new, vulnerable writers that it has to be impossible to be doing this."
Sign up for the GI Daily here to get the biggest news straight to your inbox