James Bond games return to the UK: IO Interactive opens Brighton studio
"IO will be closer to 400 people in another year or 18 months from now"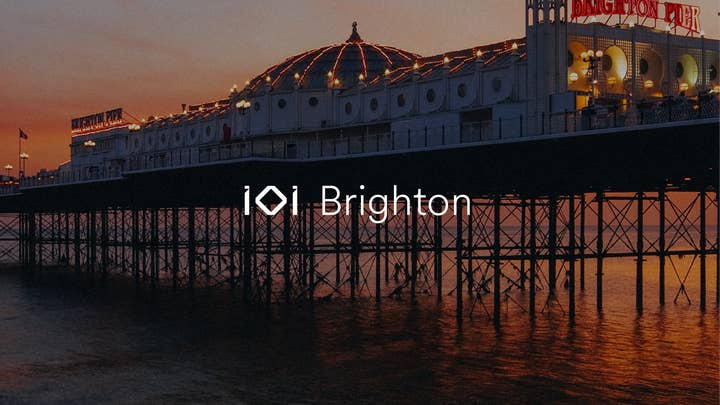 Sign up for the GI Daily here to get the biggest news straight to your inbox
IO Interactive has opened a studio in the UK to work on its two big projects: Project Fantasy and Project 007.
The new team is based in Brighton and there is already a small group of developers in place. IO Interactive CEO Hakan Abrak tells GamesIndustry.biz that this team have worked together before on projects that share some similarities to the games that IO is building.
The developer, best known for the Hitman series, also has teams based in Copenhagen, Malmö, Barcelona and Istanbul.
"We have had this strategy for a while, from before coronavirus times, to meet talent where they are," Abrak explains. "But not just hiring freelancers around the world, but opening studios where we think the ideal conditions are there, in terms of an attractive location, with lots of talent and lots of potential.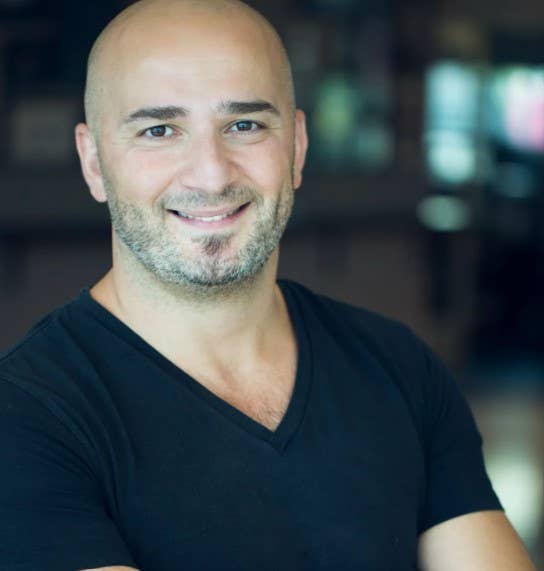 "All of these cities [we've opened in] have something special to offer. They're all beautiful, they're all by the sea – all of them – apparently that's a thing [laughs]. They're dynamic cities that you want to live in. But also, they have a lot of potential with either established AAA talent, or they have an upcoming talent pool. Brighton is both. Brighton has a bright future in the video games industry. It's something that will continue to expand. But it does already have a deep existing ecosystem of developers. There are over 22 studios in Brighton, and Creative Assembly is just north of it, and that's a huge developer."
IO had considered other cities in the UK, before settling on Brighton.
"We've been gunning for the UK for a while, because the UK has had all these old, legendary studios down the years. The ecosystem has been great, with people leaving studios and new ones emerging. The UK was a place where we wanted to build a studio," Abrak explains.
"We looked at Leamington Spa and Newcastle, and thought about Edinburgh. But it just seemed that the energy was right with Brighton. There are a lot of developers, it is very close to London, and it complements our other studios very well."
"We looked at Leamington Spa and Newcastle, and thought about Edinburgh"
The UK and Brighton also complements the firm's upcoming James Bond game, currently titled Project 007. James Bond is a distinctly British brand, and Brighton isn't too far from Pinewood, where the Bond movies are made.
"We did talk about how [English people] would talk about football coming home in winning the World Cup... they've not quite succeeded with that. But we were having fun with the idea that here's something that is coming home to the UK," Abrak says.
"We actually went to Pinewood before the last James Bond movie. And we saw some earlier set-ups of the scenes. And it was absolutely amazing. It's very secretive, obviously. We got to take some pictures and we got to see a prototype of the Aston Martin car, the Valhalla, which was just a prototype at the time.
"So it's great that we can get some British people working on the James Bond game. It is very British, at the end of the day."
Building a team in the UK makes sense as IO should also be eligible for the country's video games tax breaks, as making a game that is culturally British will help it secure the relief. Abrak says that although they're looking into that now, it wasn't a motivating factor behind coming to the UK.
"It wasn't a decision based on tax break opportunities," he tells us. "We had a shallow understanding of what the benefits would be, and now we have created a legal entity, we will look at those opportunities. Every country... Turkey, Spain... they have different benefits to draw in the industry. And the first impressions we've got is that there are some really beneficial tax breaks in the UK.
"That's great. But the main reason why we are here is because of that rich history… it's very clear that there is just a huge talent pool in the UK, and the studios that are in Brighton are making games that aren't dissimilar to the things we're doing."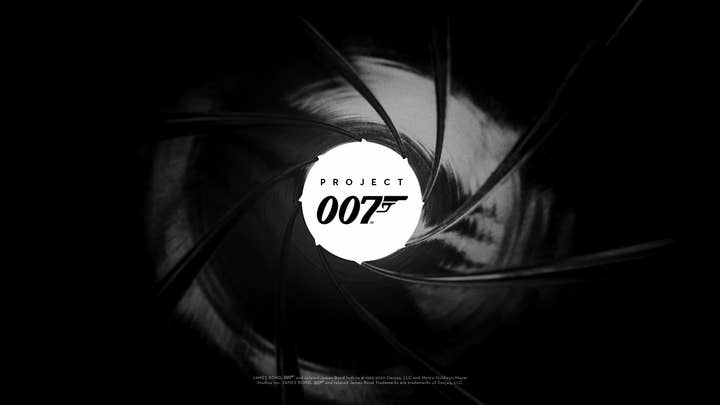 Abrak says having a small team in place to begin with in Brighton is different for IO Interactive, which has had to build its other locations from scratch. In fact, the CEO is only just returning from Istanbul, having spent the best part of the year building the team there.
"We started from scratch in Malmö, we started almost from scratch in Barcelona, and we started from scratch with Istanbul," he says. "There will be some integration work to do, but we will have a flying start in Brighton."
We've spent a bit of time talking about Project 007, but actually the current Brighton team is mostly working on the firm's online fantasy RPG: Project Fantasy. However, as the team expands, it will begin to work on 007.
"The studio is for all projects," he says. "We are working a bit differently compared to other companies. They're more like 'this studio is working on this project' or 'this studio is doing some elements of this project'. Across our studios, our projects are front and centre. Which means anybody, regardless of what studio or country they're working from, they can work criss-cross on different projects. It's not like in Istanbul they're on 007, and in Brighton they're only doing Project Fantasy... they can all work on the different projects.
"This wasn't a decision based on tax break opportunities"
"For example, the game director on Hitman 3 was working from Malmö, while the executive producer was based in Copenhagen."
Abrak explains that opening studios in different locations allows the firm to avoid that feeling of being a "factory", and that he aims to keep each of IO's studios to under 150 people.
"If one project, say, requires 400 people to work on it... putting 400 people in one location and saying 'that's what you do', I don't believe that's the right way. I've been operating with this concept of a dunbar number, which is when you get more than 140/150 people locally… you lose that sense of belonging. I believe we are capable of thousands of people working on projects together, but I just want to avoid having that feeling of a factory, which can happen when you've got 500 people in the same place. This is part of keeping things dynamic and making sure our studios don't overgrow. I would rather meet talent where they are, be a bit more diverse with different cities and different countries.
"When we get to the critical mass of people we need, I don't expect any of these studios to have more than 100 to 150 people each."
So why not just become a remote-first studio? And allow people from anyhwere to work for IO?
"Two reasons," Abrak begins. "The first is because we are working on these projects across studios, and it is important that we're working basically within the same time zones. There's an hour difference here and there... but it's manageable. So having a lot of freelancers around the world in India or US or Canada, that would challenge us in the way that we work. That would be a different kind of team, where you had teams working on some parts of the game but not in real time.
"The other reason is... there is a difference between working from five studios and working from 300 locations. I am a big believer in the human touch. I am a big believer on interacting, especially when you're working on something new, when you're in pre-production, when you're innovating. I think it is incredibly important that you have people not just sitting behind Teams or Zoom calls, but you've got these real interactions."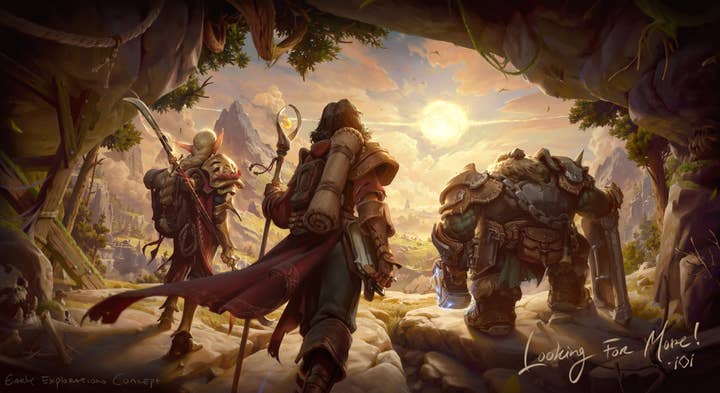 Yet considering some of these colleagues are working in different countries… isn't there still going to be that disconnect and lack of 'human touch'?
"We are putting a big effort in making sure that different disciplines are represented in different studios," Abrak answers. "So we make sure that we have environment artists, audio designers, level designers... so that they have these different people they can talk to within and outside of their disciplines.
"I think it's important that people go to place and sit with colleagues and discuss the game over coffee, and run some ideas. Apart from that, every three months we fly everyone over to Copenhagen, and we have an opportunity for people to come earlier and work in the Copenhagen office. Also, once a year we have something called IO Week, where people get together and just jam on different things, prototype crazy ideas... and then we end on the summer party.
"We put a lot of effort in making sure people feel our values and develop those bonds and relationships between offices. And that we all work together in similar time zones on the same projects."
"I don't expect any of these studios to have more than 100 to 150 people each"
Abrak adds this is also why the company has made it mandatory for staff to be in the office at least three days a week.
"It's very important for us to not lose that sense of belonging. We are trying to reach talent where they are, but also create environments where they can be together and feel the belonging there, and not spreading out to 300-plus locations."
The last time I spoke with Abrak in April 2021, he told me that IO had grown to over 200 people. Now, just over two years later, they're about to surpass 300 people. And there is more to come.
"We're growing fast, but we're hiring people that we believe in, who believe in us and our way of working. So it's organic growth, but fast organic growth," he concludes.
"For the development phases we are in right now, and with the move we're making with Brighton, I think we have what we need for the next year or six months. And up to and after that period, we will be hiring a bit slower… before we get into the later phases of production.
"What's the end goal? It's difficult to say. But I think most of the people needed for Project Fantasy and Project 007 are in place. There will be a bit more growing, and it's not hard to imagine that IO will be closer to 400 people in another year or 18 months from now."
Sign up for the GI Daily here to get the biggest news straight to your inbox