Riccitiello doubles down on Unity's AI plans
CEO says "most" of engine firm's AI tools will be trained on internal art or licensed from third parties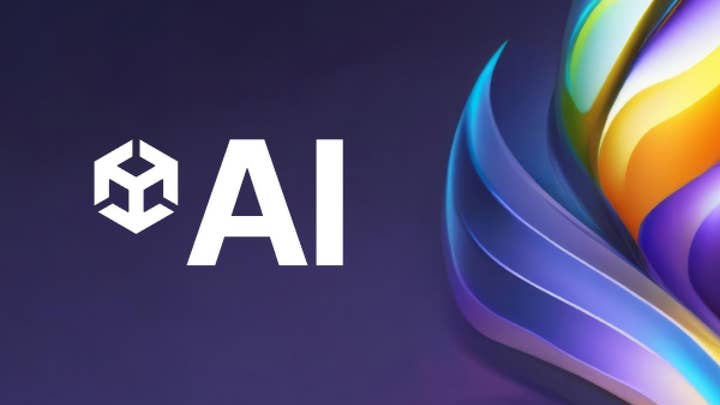 Sign up for the GI Daily here to get the biggest news straight to your inbox
Unity CEO John Riccitiello has offered more insight into the engine provider's plans for AI tools and more, despite the recent setback with its assets marketplace.
In an interview with Axios, Riccitiello said his company is embracing artificial intelligence tools to aid game developers rather than to endanger their jobs, and promised that Unity will do right be creators when it comes to the datasets its own AI is trained on.
Unity has announced it will offer two generative AI tools to developers later this year: Muse, a ChatGPT-style bot that produces artwork and programming code, and Sentis, which works directly in games (such as enabling an NPC to give AI-generated responses).
Riccitiello said "most" of the art Unity's tools will be trained on will be sourced internally, with plans to include work from its subsidiary Weta Digital, with some licensed from third parties.
He said the company is putting "a heavy focus on making sure we do this in a way that is respectable," although notes there will be legal challenges ahead as the world comes to grips with rights around AI.
The CEO's comments come just one week after it launched an AI asset marketplace, then dropped one of its ten partners within 24 hours after it was discovered Atlas 3D Asset Creator was selling assets built by human developers.
Elsewhere in the interview, Riccitiello talked up the potential for AI in games, believing it will lead to games "that look unlike anything we've seen before" within the next couple of years.
He added that he expects the companies who use AI to empower their staff rather than replace them will fare better.
"Some companies will try to make the same game with less to save money. And other companies are going to try to make a better game with the same or more, now that they've got so much more power. My guess is that camp two wins."