GDC 2023's AI buzz has a familiar feel | This Week in Business
The pandemic's impact remains apparent, but this year's show is back to normal in a number of ways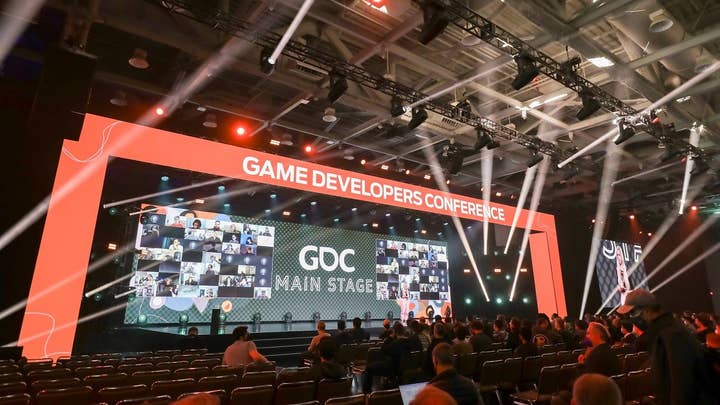 Sign up for the GI Daily here to get the biggest news straight to your inbox
Last year in this space, we proclaimed that GDC was back, largely because the things that accompanied so many of the GDC weeks of years past were there.
But when I speak to people who were actually at the show last year (I was not), they have been quick to tell me that it was by no means a "normal" GDC, with far fewer people. A significant chunk of those who did show up also demonstrated considerable unease with the idea of going back to in-person events.
This year, a lot of those same people are telling me GDC feels much more like the GDCs of old. Having been to more than a dozen of those pre-pandemic shows myself, I basically agree with that assessment. The crowds are slightly less packed (unless it's a session on AI), but it's paradoxically surreal how normal the show feels to me.
The pandemic isn't entirely invisible here. GDC required attendees to show proof of vaccination or a negative COVID test, and that resulted in badge pick-up lines that wrapped down the street outside and around the corner, the sort of lines I've only ever seen at the show once before, for Shigeru Miyamoto's keynote address at the 2007 event. And when I finally got my badge, I was offered helpful green, yellow, and red stickers so that other attendees could roughly know my social distancing preferences.
That said, once you were inside the show itself, it was right back to the GDC of old, with the yellow-shirted volunteers "requesting" that people squeeze into the middle of every row and leave no empty seats so that that could cram each session to the brim with relentlessly respirating attendees.
Similarly familiar was the hard sell for the next big thing. Blockchain nonsense dominated the ads in Moscone, even if Web3 was clearly taking a backseat to AI in terms of what attendees were actually buzzing about.
Even if the Next Big Thing in question is different, there's a familiarity to it. The boundless enthusiasm, the massive companies telling everyone it's going to change the world, the acknowledgement that there are still issues combined with the assurance that they will soon be tackled.
It sounds a lot like what we've heard in past years about VR, AR, esports, blockchain, cloud streaming, stereoscopic 3D, and any number of buzzy but ultimately under-achieving tech and trends that we were told were inevitable by people in a position to profit from that inevitability.
This is not to say that AI won't make a big impact on game development or society as a whole. But we've heard this tune before, and from many of the same people.
QUOTE | "Mixed reality is one of the defining technologies of our time, enabling us to bridge the digital and physical worlds." – Microsoft CEO Satya Nadella hypes the company's HoloLens 2 launch in 2019.
QUOTE | "The metaverse is here, and it's not only transforming how we see the world but how we participate in it – from the factory floor to the meeting room." – Microsoft CEO Satya Nadella on the arrival of the metaverse in Novembver of 2021.
QUOTE | "Every product of Microsoft will have some of the same AI capabilities to completely transform the product… The best way to prepare for it is not to bet against this technology, and this technology helping you in your job and your business process." – Satya Nadella pushes AI in January of this year.
Regardless of how much substance there is behind the tech – and I think AI/machine learning has considerable potential to be used widely, even if I don't think that's a particularly good idea in many cases – there's very little reason to extend the benefit of the doubt to the people proselytizing its many virtues and shrugging away questions about the harmful repercussions of rolling out this tech before the questions about harmful repercussions are thoroughly and thoughtfully answered.
[ Editor-in-chief James Batchelor here, taking over from a shorter-than-usual This Week In Business intro while Brendan continues to attend a surreally normal GDC for the conference's final day while dodging ads for blockchain nonsense. Here's this week's round-up to ensure you haven't missed any of the biggest news from the past seven days]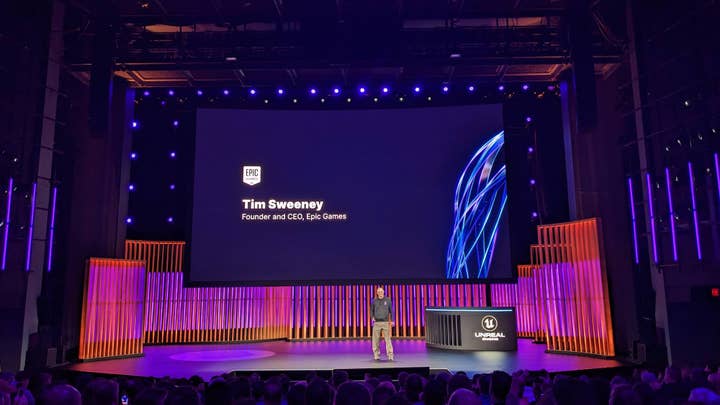 The rest of GDC 2023 in review
QUOTE | "Everybody wants to attach their boloney to it. So, you know, we had NFT pitches, true ownership and metaverse... You don't need that for the metaverse. It works. Robux, V-Bucks. They're fine [as is]" – Epic Games CEO Tim Sweeney tells GamesIndustry.biz the metaverse is "happening for real," and it will grow just nicely without all that boloney thankyouverymuch.
STAT | 40% - Amount of Fortnite's net revenue that will be shared with Unreal Engine for Fortnite content creators under the new Creator Economy 2.0, one of many announcements from this year's State of Unreal presentation.
QUOTE | "Many people mentally file Fortnite away as simply being an immensely successful Battle Royale shooter, separated from similar rivals like Apex Legends or other online shooters like Overwatch simply by its success and ubiquity – but those comparisons miss out on key elements of what Fortnite has become to its creators and to many of its players" – our contributing editor Rob Fahey dives a little deeper into why Fortnite is best positioned to become the metaverse-esque experience Epic Games believes it can be.
STAT | 3 - Number of awards both Elden Ring and God of War Ragnarok took home from the 2023 Game Developers Choice Awards, with the former earning Game of the Year
QUOTE | "We learnt to choose our battles when it comes to what we try to innovate on. For things like UI, we just ripped off best practices from games that have big teams with, like, you know, UX specialists… If we tried to reinvent every wheel, it would be overwhelming" – Young Horses' John Murphy tells GDC attendees about the unexpected inspirations behind Bugsnax and the elements of AAA games the studio "totally stole" for its indie hit
QUOTE | "We can't reach the billions of gamers that we hope to reach without empowering more developers who have access to other communities" – Xbox's senior creative partner programs lead, James Lewis talks to GamesIndustry.biz about his hopes for the newly renamed and expanded ID@Xbox Developer Acceleration Program
STAT | $4 billion – Total payouts to ID@Xbox developers since the indie initiative first launched ten years ago
QUOTE | "When you create an emotionally resonant experience, merchandising is super easy... [Players] want something to memorialize the experience that they had" – That Game Company's Tim Nixon details how the Children of the Light developer builds its free-to-play live service events around emotion
QUOTE | "I think at its core, all these merge games are trying to deliver a player fantasy about the American Dream" - Big Fish's Jason Mai tells GDC attendees how he approached EverMerge and a genre he didn't really know when he was hired six months ago
STAT | 23.1 – The Unity LTS update that will add line ray tracing, screen space lens flares, improved water features and more to the engine later this year
QUOTE | "We would love another Wordle" – New York Times executive producer Zoe Bell talks GDC attendees through how the publication plans to grow its games offerings and why Wordle "substantially changed our business."
STAT | 3 – Number of additional markets Amazon Luna launched in this week, namely the UK, Germany and Canada.
STAT | $40m – Total raised by CCP Games' latest funding round, which will be used to make a AAA blockchain game set in the Eve Online universe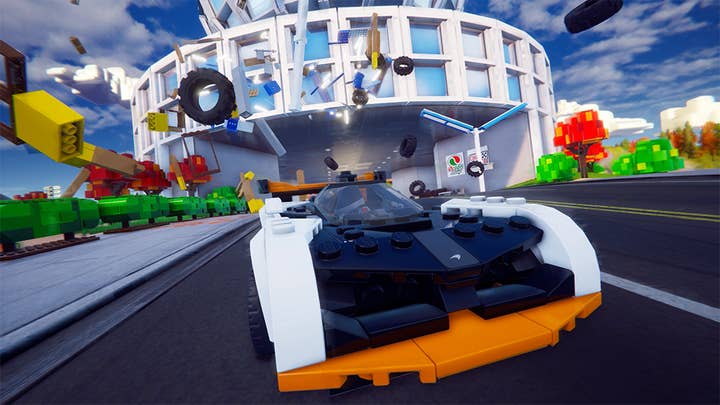 The rest of the rest of the week in review
QUOTE | "Vehicles and cars are so in our DNA at Lego. There's an alchemy when you're playing with the bricks, that something-to-nothing moment of 'oh, hang on, wheel, wheel, brick, I've got a car now.' There's something so instant and so true to what the Lego play ideal is in that, so actually, a driving-focused and vehicle-focused game like Lego 2K Drive feels so natural. It feels like a no-brainer that this is somewhere we'd go to" – The Lego Group's Kate Bryant in our interview about the company's multi-title partnership with 2K Games, starting with Lego 2K Drive
QUOTE | "We believe in Apex as a franchise that's going to be around for 10, 15 years or more, and we're excited to make that happen" – Respawn leadership tells GamesIndustry.biz about its plans for the future of Apex Legends as the company opens a new studio in Madison, Wisconsin
QUOTE | "We are now able to be more strategic around how we build out a portfolio of games that appeals to our millions of members" – Netflix's Leanne Loombe tells GamesIndustry.biz more about the company's plans to expand its games offering, including a new exclusive from Vainglory developer Super Evil Megacorp built around an unannounced upcoming Netflix IP
STAT | 9,000 – Number of jobs due to be cut at Amazon, including 400 at Twitch
QUOTE | "While the CMA's original analysis indicated that this strategy would be profitable under most scenarios, new data – which provides better insight into the actual purchasing behaviour of CoD gamers – indicates that this strategy would be significantly loss-making under any plausible scenario" – The UK regulator changes its tune on whether Microsoft buying Activision will harm competition in the console space (although its concerns about the cloud gaming space remain)
QUOTE | "General allegation that the merger may cause 'higher prices, less innovation, less creativity, less consumer choice, decreased output, and other potential anticompetitive effects' is insufficient" – US District Judge Jacqueline Corley explains why she dismissed a lawsuit from ten consumers trying to block the Microsoft-Activison deal
QUOTE | "There is no prospect of gaining, or losing, anything with a real-world value through the defendants' in-house auctions. Unlike a casino chip, virtual currency and virtual items in loot boxes can never be 'cashed out' to gain money" – Canadian Judge Justice Fleming explains why he said a lawsuit alleging that EA's loot boxes constitute 'unlawful gaming' was "bound to fail" (but the claim around 'deceptive arts and practices' may proceed)
STAT | $10 million – The amount Atari is spending on acquiring System Shock remake developer Nightdive Studios, with another potential $10 million earn-out
STAT | 26% – Number of Activision Blizzard employees in 2022 that identified as a woman, non-binary, or something else, according to the company's first annual DEI report
STAT | 38% – Number of Activision Blizzard employees in 2022 that were from underrepresented ethnic groups
STAT | 2% – Year-on-year improvement for both of the above.
STAT | 50% – Improvement Activision Blizzard promised to make on both of the above within five years following the 2021 discrimination lawsuits
QUOTE | "After leaving my full-time role, I filed a lawsuit which I realized, after seeing the facts, was misguided" – Quote attributed to Disco Elysium producer Kaur Kender in ZA/UM's statement about the resolution of their legal dispute. The studio claims the dispute with Disco Elysium author Robert Kurvitz and other former employees has also ended; Kurvitz and a colleague say it has not
STAT | $820 million – Total spending on Epic Games Store in 2022, of which $355 million went on third-party titles
QUOTE | "We got bought by Microsoft, and that was a huge sea change. They said no PlayStation 5. Now we're gonna do Game Pass, Xbox, and PC" – Harvey Smith tells IGN how the PS5 version of Redfall got cancelled
QUOTE | "We haven't pulled any games from PlayStation… All of the games that were available on PlayStation when we acquired ZeniMax in March 2021 are still available on PlayStation, and we have continued to do content updates on PlayStation and PC" - In the same article, a Microsoft spokesperson fails to fully deny Smith's claims
STAT | $5 million – Settlement in a legal case concerning a fatal Call of Duty swatting incident that resulted in the death of an unarmed Kansas man five years ago
QUOTE | "I have always known that these claims were false, and I have had any doubt that this day would come" – Squanch Games CEO and Rick & Morty creator Justin Roilland after the domestic violence changes against him were dropped
STAT | $1.5 billion – Total lifetime revenues of Meta Quest Store, announced as Meta officially unveils Oculus Publishing
QUOTE | "The Remake does an incredible job of capturing all the details that matter while bringing everything else up to a modern standard" – Eurogamer's Aoife Wilson in our Resident Evil 4 Remake Critical Consensus
Sign up for the GI Daily here to get the biggest news straight to your inbox