Canada Judge rejects unlawful gambling accusation in EA loot box lawsuit
But the court rules that the class action claim may proceed based on the prospect of 'deceptive practices'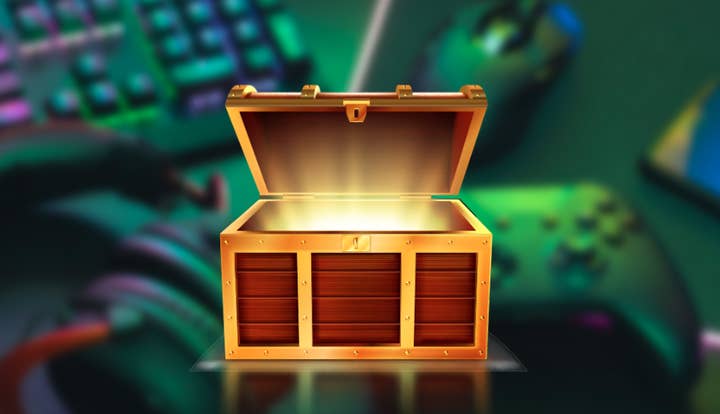 A Canada judge says that a plaintiff's claim that loot boxes in EA games constitutes 'unlawful gaming' was "bound to fail".
However, Judge Justice Fleming will allow the class-action lawsuit to proceed based on the accusation that loot boxes in EA games may have adopted "deceptive acts or practices".
Plaintiff Mark Sutherland has accused Electronic Arts of "deceptive and unconscionable acts or practices" under British Columbia's Business Practices and Consumer Protection Act. He brought the claim on behalf of all residents in British Columbia who have paid for loot boxes in over 70 EA games since 2008.
As part of the claim, Sutherland alleges that by selling loot boxes, EA has 'engaged in unlawful gaming or gambling' which is in breach of 'multiple offences in Part Seven of the Criminal Code'.
The judge concluded that Sutherland's claim around 'deceptive acts and practices' may proceed. However, the other part of the lawsuit around gambling would not. The plaintiff has been given leave to amend his notice against EA around 'unconscionability', but not "as it relates to allegations of unlawful gaming".
The plaintiff alleged that loot boxes had 'intrinsic' value because they can be sold via in-house actions and third-party marketplaces. However, the judge noted that loot boxes can only be sold via EA's own auctions in exchange for virtual currency.
"Consequently, there is no prospect of gaining, or losing, anything with a real-world value through the defendants' in-house auctions," the judge stated. "Unlike a casino chip, virtual currency and virtual items in loot boxes can never be 'cashed out' to gain money.
"Given that wagering or a bet must involve the chance of winning or losing real money or money's worth, in my view, only the allegation of purchasing and selling virtual items through third-party marketplaces could support this element.
"However, this allegation is unrelated to the pleading that identifies the game as the loot box and the bet or wagering as the purchase and opening of a loot box. In other words, the transaction that grounds the unlawful gaming allegation and the wagering element is the initial loot box purchase and opening.
"In any event, as the defendants emphasize, the allegation of purchasing and selling loot box items through third-party marketplaces is entirely disconnected from the class members. The same is true of the defendants. There is no pleading that class members purchased the defendants' loot boxes for the purpose of purchasing and selling virtual items through third-party marketplaces, let alone participated in third-party marketplaces. Nor is it suggested that the defendants published, promoted, distributed or sold them for any purpose related to these marketplaces. Of course it is the defendants, not class members, who are alleged to have engaged in unlawful gaming."
As a result, the Judge Fleming concludes that the argument has "no reasonable prospect of success".
He added: "A central focus of Mr Sutherland's pleading from the outset and yet fundamentally defective both factually and legally, I would not grant leave to amend this aspect of the claim. Recognizing my gate-keeping function at this stage of the proceedings, I view striking this aspect of the claim as in the interests of effective and fair litigation."
This is the first in a series of filings the law firm has made against video games companies across British Columbia.
EA said in a statement: "We're pleased that the trial court rejected, as a matter of law, the allegations of unlawful gaming. The court's decision reaffirms our position that nothing in our games constitutes gambling."