Atari to acquire Nightdive Studios for $10m
Studio behind System Shock and Shadowman remasters could earn further $10m based on three-year performance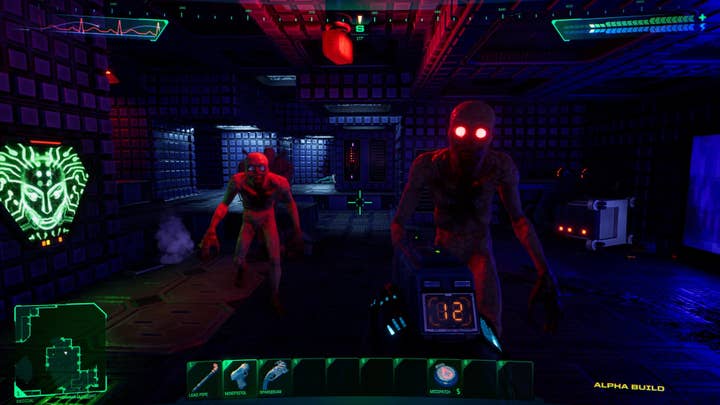 Sign up for the GI Daily here to get the biggest news straight to your inbox
At a glance
Atari to acquire Nightdive Studios for $10m, expected to be complete next month
Nightdive could receive additional $10m based on performance over next three years
Atari to issue €30m in Convertible Bonds, with potential for more acquisitions
Atari has entered into an agreement to acquire Nightdive Studios, the developer behind recent remasters of classic games such as Quake, Shadowman and System Shock.
The studio will become a wholly-owned subsidiary of Atari, which will pay $10 million to acquire Nightdive.
Half of this payment will be in cash, while the other half will be in Atari shares when the acquisition closes, which is expected to happen by the end of April.
Nightdive will also receive a potential earn-out of up to $10 million in cash based on its performance over the next three years.
In a joint statement, Nightdive leaders Stephen Kick and Larry Kuperman said: "Night Dive and Atari have a long history together and we know that Atari shares our passion for retro games and our focus on producing high-quality new and remastered games that do justice to the original IP.
"As we look to grow our business and expand our capabilities, we could think of no better long-term partner than Atari."
Nightdive is currently working on a remaster of System Shock 2, which is due for release in 2023. GamesIndustry.biz spoke to Kick last year about the art of remastering classic games, and the need to respect the source material.
Atari chairman and CEO Wade Rosen, who owns a 13% minority stake in Nightdive, added: "Night Dive's proven expertise and successful track record in commercializing retro IP is well-aligned with Atari's strategy and I am confident that their combined talent, technology and IP portfolio will contribute to Atari's future success."
Atari will use Nightdive's proprietary KEX engine and the studio's publishing capabilities to further its strategy of building up the business around retro IP.
Alongside the acquisition announcement, Atari announced it plans to issue €30 million in Convertible Bonds through a public offering in France.
The funds raised will be used to reimburse investors, finance further game development and potentially enable future acquisitions.
Earlier this month, Atari launched a crowdfunding campaign via Fig, aiming to raise between $1 million and $15 million to finance the development of future games.