Gamescom, Activision Blizzard, and Microsoft's history of acquisitions | This Week in Business
Our weekly round-up column does a lap of the biggest news in the industry to see what we can take away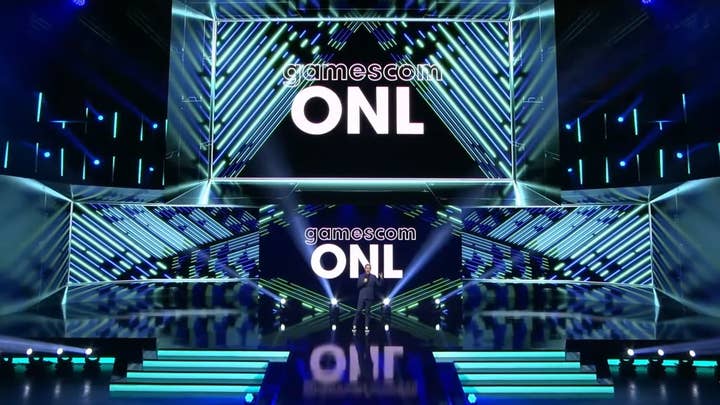 This Week in Business is our weekly recap column, a collection of stats and quotes from recent stories presented with a dash of opinion (sometimes more than a dash) and intended to shed light on various trends. Check back every Friday for a new entry.
Between Gamescom, the latest dramatic twist in the Microsoft-Activision Blizzard acquisition story, and new hardware announcements from Sony and Atari, it was a really big week for games news.
Okay, the new hardware announcements is just me desperately trying to come up with a third thing to justify it being a really big week for news. We'll get to those briefly in a little bit, but to start with, we can mosey through those first two actually big bits of news we saw this week.
Gamescom Opening Night Live felt a little dead
STAT | 2 hours, 2 minutes, 51 seconds – The length of Tuesday's Gamescom Opening Night Live showcase event.
STAT | 3 – The number of new games shown during that time: Little Nightmares 3, Killing Floor 3, Thank Goodness You're Here. A game tie-in for Zack Snyder's Rebel Moon film was also announced, but not shown.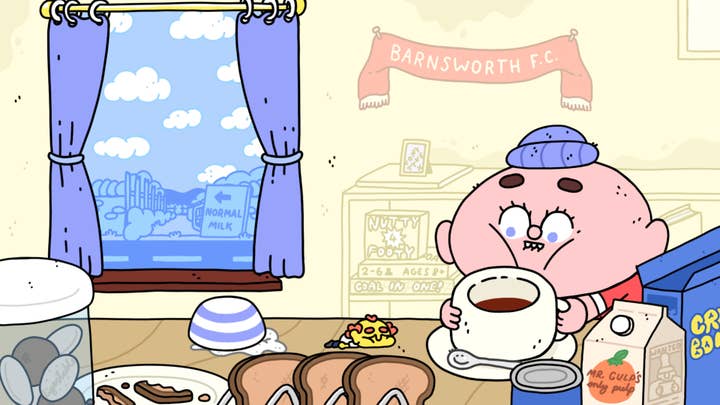 It's been a bit of a rough patch for new games in Geoff Keighley-run showcases.
STAT | 10 – The number of new games announced during the two-hour Summer Game Fest event in June, a number that was already low enough to raise eyebrows.
What's with the shortage of game reveals? I suspect a few overlapping reasons, pretty much all of which are outside the event organizers' control.
For one, Summer Game Fest and Opening Night Live are close enough to one another that there aren't many games that would be ready to reveal at the latter that weren't ready in time for the former. And if you just want to maximize eyeballs, the thing that used to be E3 is probably going to be more appealing to you than Gamescom. (As of this writing, the official Game Awards YouTube stream of Summer Game Fest 2023 has 3.5 million views compared to Opening Night Live 2023's 1.4 million. Even if we gave ONL a couple more months to make it a fair comparison, I would be surprised if it approached Summer Game Fest's total.)
Beyond that, you've got the same stew of industry trends that eroded E3 so much over the years. Publishers and platform holders increasingly save their biggest reveals for when they will have the stage all to themselves, and the ever-increasing production values of AAA games means fewer actual blockbusters to be revealed. I wouldn't be surprised if a rash of layoffs and belt-tightening around the industry from earlier this year also may have cancelled or backburnered some games that would have been prime candidates for a reveal this summer.
And then there's just the part of this that might be a bit coincidental, foreshadowing a possible dry spell of the sort one might reasonably expect after a 2023 that will have seen the major companies empty their clips with games like The Legend of Zelda: Tears of the Kingdom, Starfield, Spider-Man 2, Super Mario Bros Wonder, Hogwarts Legacy, Diablo 4, Final Fantasy 16, Street Fighter 6, Resident Evil 4, and Baldur's Gate 3.
And it's not like Gamescom didn't have big games. Starfield, Mortal Kombat 1, Tekken 8, Diablo 4, Cyberpunk 2077: Phantom Liberty, and Alan Wake 2 are all big games. And perhaps the biggest get for the show was Call of Duty: Modern Warfare 3, with the first look at the game's single-player campaign mode.
I was particularly interested in Activision Blizzard's latest because it's the first Modern Warfare game not developed Infinity Ward, and lead developer Sledgehammer has a history of producing underperforming Call of Duty games (though it's unclear how much of that is due to working with less popular World War 2 and sci-fi themes). Plus, Modern Warfare 3 is a cadence-breaking sequel to last year's Modern Warfare 2 instead of giving that sub-brand a break in favor of Black Ops or another setting.
Interesting as the story around the game is, any hope I had that the game itself would match took a serious hit as soon as they summarized the plot in the Opening Night Live segment.
QUOTE | "[Makarov] is our infamous antagonist. He is cold, he is calculated, and he is trying to bring the world to the brink of war, but not if Task Force 141 has anything to say about it." - Sledgehammer Games narrative designer Shelby Carlton lays out the stakes for Call of Duty: Modern Warfare 3 during the game's featured segment on Gamescom Opening Night Live.
Wow, the brink of war, huh? I'm not sure you can get any more ludonarratively dissonant than taking a series that has been hugely successful selling the fantasy of war for 20 years and telling players they gotta war it up real good this time, or else there will be war, a thing that only bad guys want.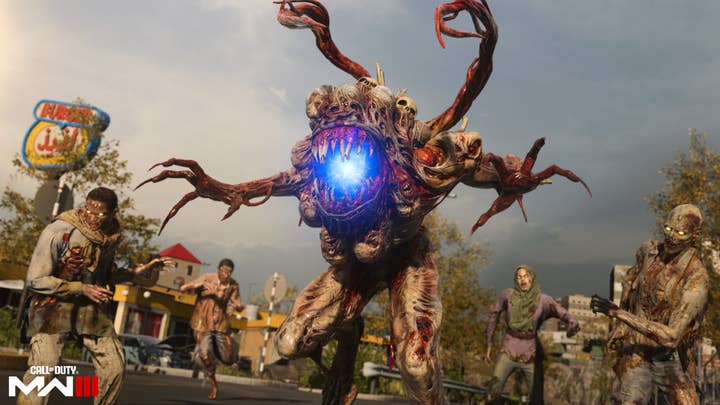 Microsoft clears the way for Activision Blizzard acquisition
The biggest actual news of the week was Microsoft selling cloud streaming rights to Activision Blizzard games to Ubisoft, assuming the acquisition is completed. And at this point, there's no reason to think it won't go through, as the UK CMA is the last remaining hurdle to it closing and the regulator cited concerns around cloud gaming as the big reason to block the deal in the first place.
And from the regulators' perspective, that makes some sense to me.
If the deal goes through, Microsoft won't have anything close to a dominant position in mobile games because it doesn't have much of a presence there right now. King and Candy Crush alone will make it a significant player, but nothing for antitrust players to worry about.
Microsoft's market dominance at the OS level with Windows is what gives it a concerning amount of power over the PC games market
If the deal goes through, Microsoft's position in PC games will be boosted, but its role in the PC ecosystem will fundamentally be unchanged. The company's market dominance at the OS level with Windows is what gives it a concerning amount of power over the PC games market. The combination of Microsoft's actual PC game publishing business with Activision Blizzard's is small potatoes compared to that, and I don't think it fundamentally changes anything for PC gaming competitors and consumers. One could even argue it actually might improve competition if it provides enough exclusive ammunition to make Microsoft Store a stronger PC games alternative to Steam.
If the deal goes through, Microsoft will still be third place in the console market. It will probably claw back some market share from Sony if it puts Activision Blizzard's lineup into its Game Pass Day One lineup, but even that advantage may be muted by Activision Blizzard recently rolling out free-to-play versions of so many of its big franchise like Call of Duty, Diablo, and Overwatch.
While I have tremendous reservations about adding another $69 billion operation to a company already massive enough to have laws changed to suit its whims, I expect the CMA to accept the concession made here and chalk it up as a win, especially considering how little Microsoft gave up to address the concerns of other international regulators.

Will Activision Blizzard be successful under Microsoft?
Many of the concerns about a Microsoft-Activision Blizzard union assume that Microsoft effectively incorporates Activision Blizzard after the acquisition, which is something that absolutely should not be assumed. Let's look at the company's track record for game acquisitions:
FASA Interactive: Acquired in 1999, shut down in 2007 after pivoting from mech action games to a Shadowrun first-person shooter.
QUOTE | "The reality is that, pretty much from the day we moved to Redmond, that development culture was destroyed. I don't think the studio ever really had a chance. It was destroyed right in the beginning." – FASA Interactive founder Jordan Weisman told us in 2009 that the Microsoft acquisition did not go well.
Bungie: Acquired in 2000, went independent in 2007.
They made Halo and gave the Xbox brand a face. No regrets.
Digital Anvil: Acquired in 2000, shut down in 2005 after pivoting from space flight sims to the third-person team-based action game Brute Force.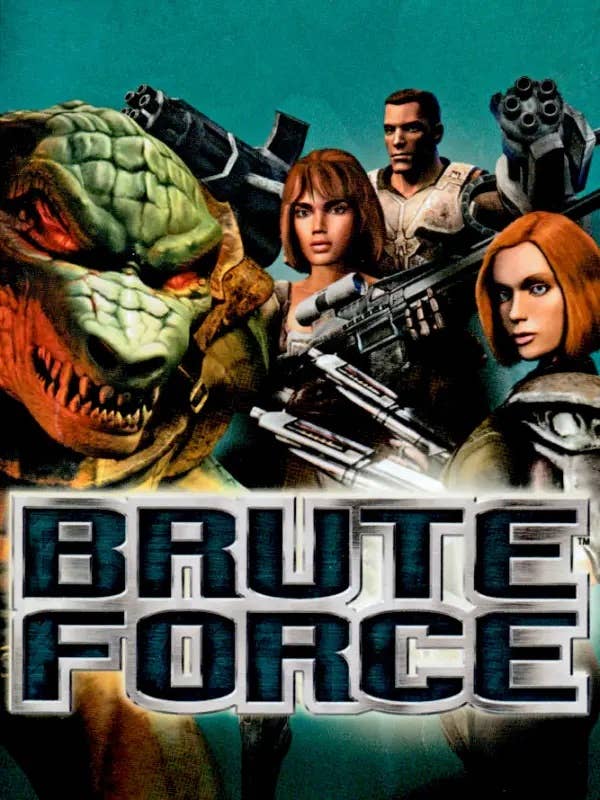 Possibly the low point of Chris Roberts' career, and he directed the Wing Commander movie starring Freddie Prinze Jr. and Matthew Lillard.
Ensemble Studios: Acquired in 2001, shut down in 2008 after pivoting from historical RTS games to a Halo RTS.
It's starting to look like buying a company because of their expertise with one type of game and making them work on a very different thing to appeal to a different audience isn't a great idea. But having been burned a few times by this during the '00s, I am confident Microsoft would not make that mistake again.
Okay, so where were we?
Rare: Acquired in 2002, still around and somewhat resurgent after surviving a stretch of grim years in the Kinect mines.
QUOTE | "Microsoft and Rare was a bad marriage from the beginning. The groom was rich. The bride was beautiful. But they wanted to make different games and they wanted to make them in different ways." – Ex-Rare developer Martin Hollis, in a 2012 Eurogamer feature headlined "Who Killed Rare?"
Lionhead Studios: Acquired in 2006, shut down in 2016, died in the Kinect mines after failing to notice what happened to the Project Milo canary. (Milo is still down there to this day.)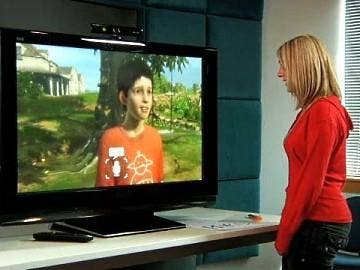 QUOTE | "One of the biggest missteps that we learned from in the past was Lionhead... After Fable 2, Kinect came along, and the Fable-Kinect marriage just never really took." – Microsoft's former GM of global games publishing Shannon Loftis said in the company's own Power On: The Story of Xbox documentary that the company has learned its lesson, so we're pretty sure Activision Blizzard won't be pivoted to making Kinect games.
Mojang: Acquired in 2014 and thrived, giving Microsoft the confidence to go out and buy a whole bunch more studios since it had finally cracked the code.
We'll reserve judgment on the 2018 and later acquisitions because some of them haven't even released a title under Microsoft, and there have been few clear wins or losses. As for Zenimax, Redfall's struggles probably mean about as much as Deathloop's successes and besides, the games we've seen thus far are warm-ups compared to what's expected from Starfield.
So Microsoft clearly has a spotty track record when it comes to games acquisitions, but one big difference here is these were all independent studios the company picked up; Activision Blizzard is an entertainment juggernaut in its own right, so perhaps we should be looking at Microsoft's track record not when it comes to game makers specifically, but when it comes to big purchases and sizable operations.
Skype: Acquired in 2011 for $8.5 billion, was shoehorned into the ill-fated Xbox One marketing pitch, essentially abandoned in favor of Microsoft Teams and somehow irrelevant during a pandemic where online voice chat utilities became indispensable.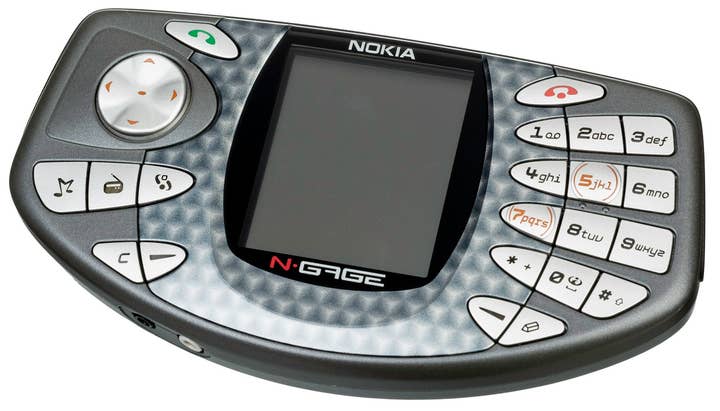 Nokia: Acquired for $7.2 billion in 2013, functionally killed two years later with Microsoft laying off 7,800 people and taking a related $7.6 billion writedown.
LinkedIn: Acquired in 2016 for $26.2 billion, just set a record for fiscal year revenue, still unapologetically dull and functional. Good job.
GitHub: Acquired for $7.5 billion in 2018, has more than tripled active users and annual revenues since then. Hard to argue with that.
It's a small sample size, but if there's a trend here, it suggests that Microsoft may in fact be getting better at this whole acquisition thing. At the very least, there's a notable discrepancy in the batting average between Microsoft with Steve Ballmer as CEO (2000 to February 2014) and Microsoft with Satya Nadella at the helm (February 2014 onward).
And even if we're not going to chalk up the recent gaming deals as good or bad just yet, the fact that none of them have been shut down and some have been part of the company longer than Digital Anvil lasted is a mildly encouraging sign.
Personally, I'm not expecting Microsoft to grow the Activision Blizzard business meaningfully, if at all. As a long-time pessimist on Activision Blizzard (one that has admittedly often been wrong), I'm not sure any of its existing console and PC brands have that much headroom to grow, it's done a questionable job of managing new brands over the past decade, and the inclusion of Activision and Blizzard titles into Game Pass will undoubtedly cannibalize full-price sales that still account for a significant chunk of the publisher's revenues.
Besides, I think the real measure of whether this deal is worth it will be more about what it gives the Xbox brand rather than what it costs Activision Blizzard. For another look at the deal, our own Rob Fahey offered a less-than-optimistic appraisal of it in his own column today.
The rest of the week in review
QUOTE | "We have made the decision to end production of Azure Kinect Developer Kit, but this is far from the end of this technology as it will continue to be available through our partner ecosystem." – Microsoft announces its departure from the Kinect business (apart from licensing deals), effectively boarding up the Kinect mines for good and ending all hope that Milo's remains will ever be retrieved.
STAT | 5% - Consumer spending on games across European markets went up 5% in 2022, according to the latest figures from Video Games Europe. That doesn't sound like much, but considering worldwide spending on games and US spending on games were both down 5%, it's no small thing.
QUOTE | "We're investing in future hardware. You're gonna continue to see hardware coming from Xbox. We think that's important, and we love the console experience. We're not running away from that." – Xbox head Phil Spencer is ready to tease the next generation of hardware even though we still haven't seen much in the way of games exclusive to this generation.
STAT | 6.5 years – How far into the Switch's lifespan that Denuvo announced its anti-piracy tech has been approved by Nintendo as middleware for the system. It's just fashionably late, like wearing bell bottoms in 1984. (I don't care how dated that is; you're spending your Friday – or worse, your weekend – reading an opinion column on a B2B industry website so don't pretend like you're so young and cool, either.)
STAT | 50 – The number of BioWare staffers in the studio's new round of layoffs. Alongside those cuts, we learned EA is not renewing the contract with Keywords for its unionized on-site QA services.
STAT | 0% - The revenue share Epic Games Store will take from developers for a six-month exclusivity window via its First Run Program, after which it will revert to the standard 12%. That's not nothing, obviously, but I wonder how many developers out there would crunch the numbers and decide that claiming the extra 12% is worth it compared to the sales they lose not being on Steam.
STAT | $200 – Sony's PlayStation Portal asking price. I'm pretty much in this thing's target market and I love my Logitech G Cloud, but $200 for a peripheral that only does the one thing seems high to me, especially when it has weird restrictions like not being able to cloud stream PlayStation Plus Premium games. Chris, however, disagrees.
STAT | $130 – The price of the new Atari 2600+ console, a modern reproduction of the classic that plays actual Atari 2600 and Atari 7800 cartridges.
This is the first time in years that Atari did something I thought made sense for the company. I might have said it when it announced Speakerhats, when it said it was expanding into the LGBT "industry", or when it got into hotels or gambling, or worse gambling (crypto), or the worst gambling (Denny's), but it would have been more like, "Atari's doing what? [Slow, arduous sighing] Yeah, that makes sense."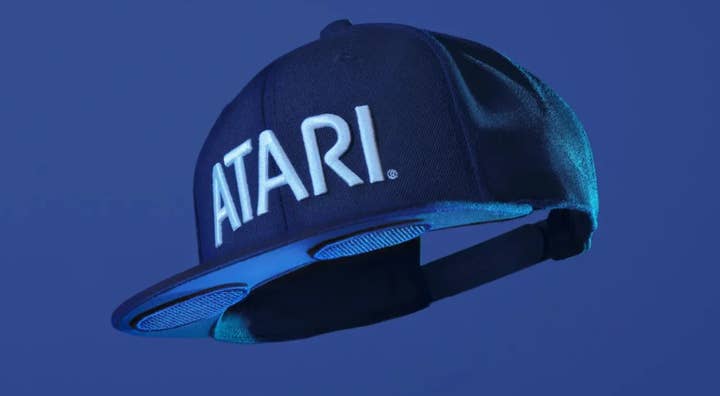 QUOTE | "I don't think you're alone. I went to the BIG indie games festival this year and before then I knew nothing about the Brazilian games industry. I had to read up on it and then I was really impressed and then I went, then I was even more impressed!" – Hugo Obi, founder of Nigerian studio Maliyo Games, acknowledges that people are often unaware of just how big the industry is in various parts of the world, but adds that events like Africa Games Week and invitations to speak at events like Gamescom can help correct those misconceptions.
QUOTE | "I don't think they should have had a physical drive on Xbox One - it's like having a dead body handcuffed to you." – 10 Years Ago This Month, Codemasters co-founder David Darling questions Microsoft's launch strategy, saying the company not only should have stuck to its originally planned digital restrictions, but even taken it a step further.
QUOTE | "Hearing all of that negative feedback... It definitely hurt. I'm not going to say it didn't. But I never once doubted [what] Rex [Crowle] and Zoe [Nguyen Thanh] and everyone else had done. That was the right way to do it." – Ron Gilbert discusses the reaction to the art style of Return to Monkey Island in a panel at Devcom.
STAT | 1 – Gunfire Games' Remnant 2 debuted at the top spot in Circana's July US sales charts, despite releasing with just four days left in the reporting period. It pushed Diablo 4 out of the top spot in that game's second month of release.
QUOTE | "It has been an honour working with Charles to help bring Mario to life for so many years and we want to thank and celebrate him." – Nintendo gives a tip of the plumber's cap to longtime Mario voice actor Charles Martinet, who will no longer appear in the company's games, but will stick around as a "Mario Ambassador."
STAT | 18 years – The length of David Vonderhaar's recently finished stint at Treyarch. He was at the studio so long he even worked on its last non-Call of Duty game, 2008's 007: Quantum of Solace.