Treyarch's David Vonderhaar departs after 18 years
Call of Duty studio design director is now working on an undisclosed project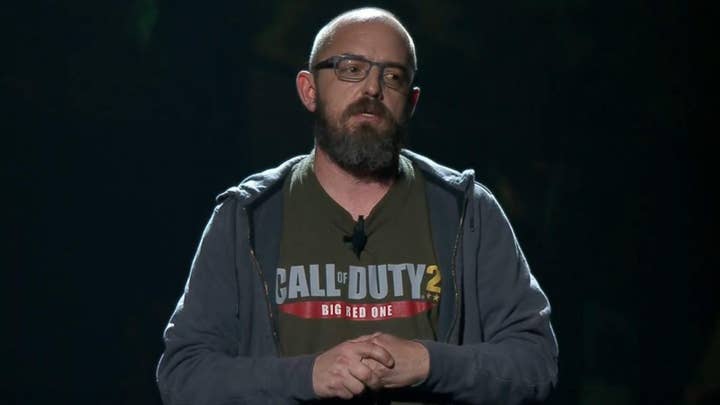 Sign up for the GI Daily here to get the biggest news straight to your inbox
David Vonderhaar has left Treyarch after nearly two decades at the Call of Duty studio.
The studio design director announced his departure via a LinkedIn post, where he said he is now working on "an undisclosed project I can't discuss yet," describing it as a "rare and unique opportunity."
His profile now lists his role as game designer at an unnamed company as of August 2023.
Vonderhaar first joined Treyarch in October 2004 as an online manager and worked his way up to studio design director. During his time at the studio, he worked on eight Call of Duty games - including the five hugely popular Black Ops titles - as well as titles such as 007: Quantum of Solace and X-Men Legends 2: Rise of Apocalypse.
In his post, her wrote: "To my co-workers at Treyarch, I am immensely grateful for the time we invested working to improve our craft, never sitting on successes, and always wondering how to improve what we design and how we produce it.
"Thank you to the Call of Duty community for your passion and enthusiasm. That energy has often fueled our determination as a studio and individuals. I will always be grateful for the opportunity to interact with so many of you directly online and in person. This energy will always be a massive part of me."
Treyarch is presumed to be working on a new Call of Duty, likely out next year.
Since 2012, the studio has produced a Call of Duty every three years, with its most recent title being 2020's Black Ops: Cold War. That would have put Treyarch's next release out this autumn, but the game was reportedly delayed while Activision Blizzard rethinks its approach to the series.
Instead, this year will see the release of Sledgehammer Games' Call of Duty: Modern Warfare 3, which has been developed in collaboration with Infinity Ward.