Phil Spencer: Xbox needs mobile to thrive - and that includes streaming Starfield
Xbox boss discusses the need for AAA hits on smart devices as Microsoft continues to expand beyond consoles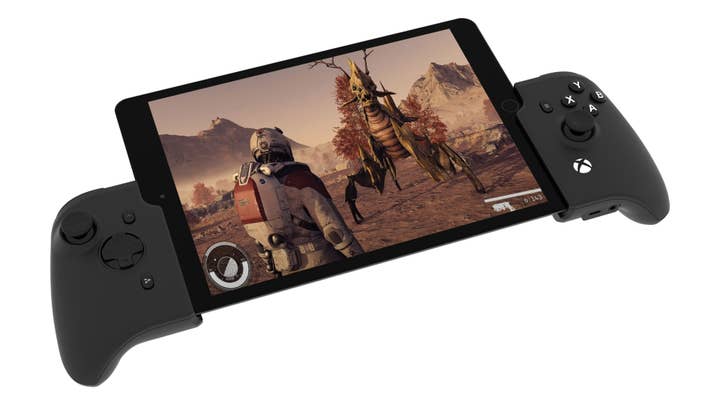 Xbox's Phil Spencer has once again said that mobile is the key to growing both Microsoft's games business and the industry overall – and that includes bringing AAA titles like Starfield to smart devices.
Speaking to our sister publication Eurogamer at Gamescom, Spencer reiterated that the proposed acquisition of Activision Blizzard will be key to Xbox establishing a foothold in mobile, thanks to the publisher's ownership of Candy Crush creator King.
In the full interview, he discussed how growing on mobile is not just about getting into the already dominant free-to-play space, but finding ways to bring more console-like experiences to smart devices which he says is "one of thing mobile players, in my opinion, are missing today."
"They have an abundance of free-to-play games and there's so many mobile games that launch," Spencer said. "But if a mobile device is the only device you can own as a consumer, how are you going to be able to play the amazing games that are on the Gamescom showfloor today? I don't think the device that you own should be a barrier to the games you get to go play.
"I want to make sure - for the health of those retail games - that they are available on the fastest-growing gaming platform, which happens to be the mobile phone. It's really the only one of the three that's growing. Console is relatively flat in terms of number of players, PC is relatively flat in terms of the number of players. Mobile has been really all of the growth in this industry over the last ten years.
"I think we miss something if amazing story-based games like a God of War or Starfield or Spider-Man or whatever aren't available in [those] places."
Spencer said the solution to bringing games such as Starfield and Spider-Man to mobile is streaming, as Microsoft has done with Xbox Cloud Gaming. He also pointed to the partnerships Xbox has with other cloud gaming services such as GeForce Now, Boosteroid and Ubitus.
The important thing, he said, is to "decouple where the game runs from where it's played."
"Is [my phone] where I'm going to play every time? No. The best gameplay experience is going to be on an amazing console plugged into your TV or an amazing gaming PC. But sometimes I'm okay when I'm away from that experience to be able to play on the device I have access to. And I, as a player, should be able to make a decision on where I want to play my games."
He added that dedicated games hardware will remain important, emphasising that Microsoft will continue to produce its own devices.
"We're investing in future hardware," he said. "You're gonna continue to see hardware coming from Xbox. We think that's important, and we love the console experience. We're not running away from that."
He also pointed to the rise of portable PCs such as Steam Deck and ROG Ally – which Xbox's games are also available for – and Microsoft's continued investment in its own devices.
"I don't need people to buy a piece of hardware from us specifically to go play. It's an amazing Xbox experience, even though we didn't build the device. And I think that's totally fine."
Spencer emphasised that for all the talk of Xbox's push to grow, the goal is not to eradicate competitors such as Sony and Nintendo. Instead, his sights are set on growing the overall industry.
"We don't look at us growing meaning somebody else has to get smaller," he said. "I think what I want our growth to be part of is the industry's growth - if we can be part of the game industry growing, and then we get our fair share of that industry growth? And I think about almost every decision we make, does this make the industry grow? Will this help the industry grow? And that's a pretty big filter on the things that we do."
Yesterday, Xbox's chief marketing officer Jerret West told GamesIndustry.biz Starfield is the "starting gun" for a wave of first-party new releases heading to Microsoft's platforms in the next few years.
Sign up for the GI Daily here to get the biggest news straight to your inbox