Atari gets into real-money gaming
Atari Casino, launched in partnership with Pariplay, will feature some of Atari's most recognized brands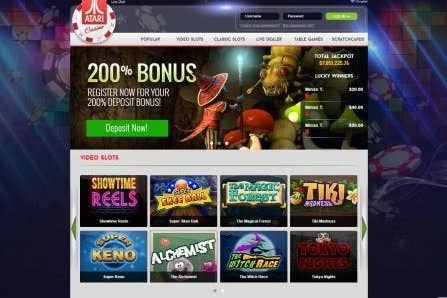 Atari continues to shift its business, and the one-time triple-A publisher now believes it can leverage some of its more notable brands in the world of real money gambling. The company has teamed with Pariplay, a tech firm behind iGaming and iLottery systems, to launch an Atari Casino website. Famous titles like Asteroids, Star Raiders, Centipede, Pong and others will get the real money treatment as they're adapted to casino style games like slots, scratchers, Keno and a variety of others.
As with any form of gambling, actually winning large sums of money is likely to prove difficult - the casino games are part of Pariplay's iLottery network "enabling lotteries to host the next generation of fixed-odds and predetermined outcome games."
"With Atari Casino, we have taken our beloved brands and created a new and innovative way for our fans to experience our classic games," said Fred Chesnais, Chief Executive Officer, Atari, Inc. "The real money gaming market is growing rapidly and we believe our joint venture with Pariplay will help position Atari Casino for success by leveraging Pariplay's expertise and back-end infrastructure in a real-money environment while we bring the Atari community to the table."