The ongoing erosion of exclusivity | This Week in Business
With the reportedly imminent demise of TT Games' Lego deal, we look back on the ebb and flow of exclusive deals in gaming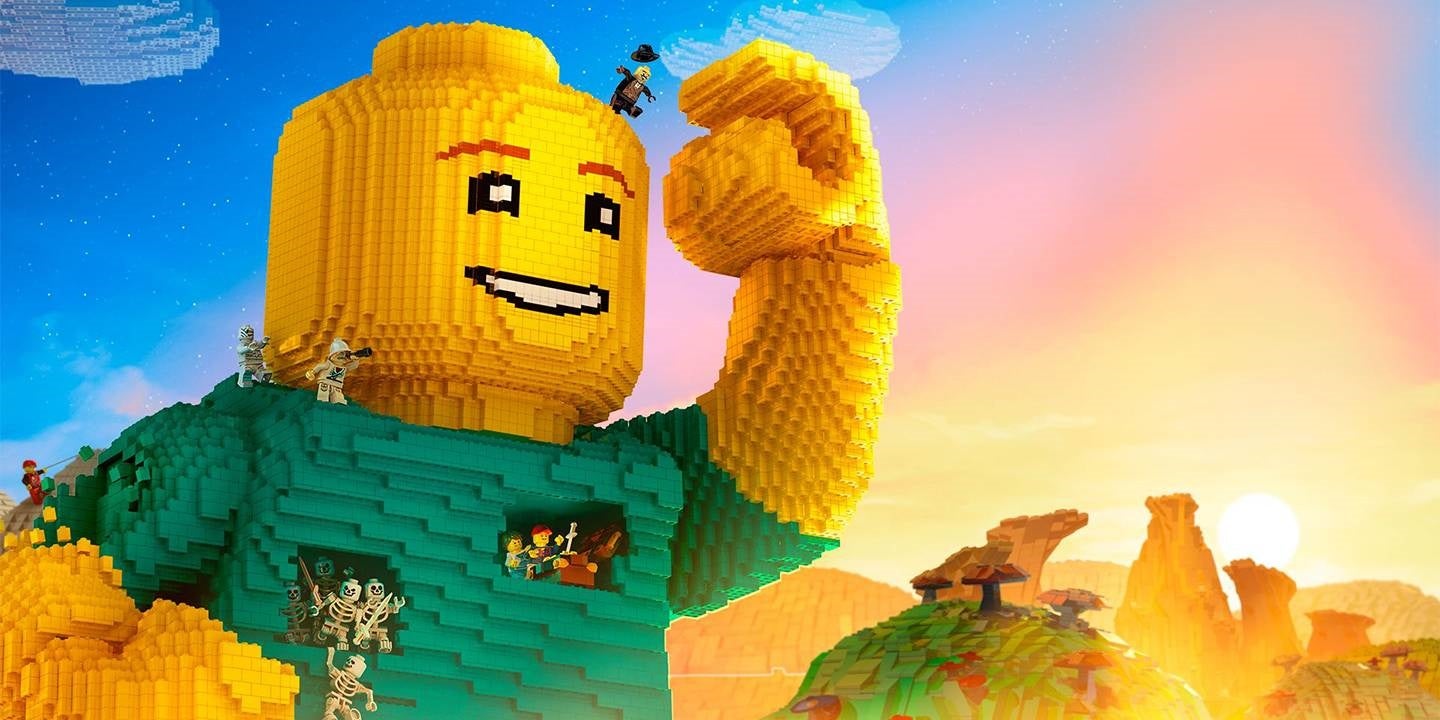 This Week in Business is our weekly recap column, a collection of stats and quotes from recent stories presented with a dash of opinion (sometimes more than a dash) and intended to shed light on various trends. Check back every Friday for a new entry.
Exclusivity in games used to make a lot more sense. The industry was smaller, the opportunity was limited, and even the biggest licenses and movies could only support a handful of games on the market at any give time.
That was especially true considering that consoles had much less overlap in catalogs at the time, and when the same game did appear on multiple platforms, each version was typically tailored around the specific limitations and abilities of the target platform, effectively requiring a new version built from the ground-up for each system. (The excellent Finnish Retro Game Comparison Blog's write-up on the 10 different versions of The Simpsons: Bart vs. the Space Mutants is a good refresher on how different these could be.)
So if you had a license like Spider-Man or The Simpsons, you'd find a partner like LJN or Acclaim and you'd let them handle the game strategy. (And given the reputation of licensed games at the time, you'd probably let them keep making those games even if the results were borderline unplayable.)
Exclusivity is far less common in gaming these days, as we were reminded by reports that The Lego Group will not be re-upping its deal with TT Games as it prepares a slate of Lego sports games with 2K (a soccer game this year, a racing game next year, and a third title beyond that).
Exclusivity in general just seems to be on a downturn these days. EA has lost its exclusive hold on Star Wars and the National Football League, and it's preparing for life without FIFA as well.
It's unclear whether EA was still interested in exclusivity on all of these properties or simply felt the asking price was too high, but it's notable nonetheless. After all, EA kickstarted a push for exclusivity in 2005 by signing exclusive deals with the NFL and ESPN. It also tried to get NBA exclusivity but was rejected by the league.
Those deals weren't even about making EA's products better so much as they were about undercutting the up-and-coming competition of 2K Sports' ESPN-branded games. EA barely even bothered using the ESPN license, sitting on the rights for 15 years just to keep it out of 2K's games.
(There's a small bit of karmic payback to this exclusivity push as EA has effectively given the NBA 2K series sole ownership of basketball games in light of its own struggles with NBA Live, an annualized series which has warmed the bench for most of the past decade and received a tepid reception in the handful of years it has made it to launch.)
Take-Two responded to EA's first moves by overpaying for exclusivity on Major League Baseball which had the publisher losing an estimated $30 million annually on the franchise and dropping out of the ballgame entirely shortly after the deal's expiration.
These days exclusivity in sports appears to be waning. 2K is back in the NFL game, even if it won't be a Madden-esque simulation. EA has signed UFC exclusivity through 2030, but it looks to be sharing the PGA Tour with 2K (EA's will have exclusivity on The Masters tournament; 2K's will have Tiger Woods). The MLB and NHL licenses are all but exclusive to Sony and EA respectively, although that seems to be more a case of competitors not believing it's worth the risk to create a competing title from scratch for a potentially limited audience.
Outside of the world of sports, the way brands view games and exclusivity has also changed. There's more money in gaming now, so they're more likely to pay closer attention to the quality of the end product and how it fits their greater strategy. Take Marvel and Spider-Man for example.
In 2005, Marvel gave Activision the rights to Spider-Man games for 13 years. And Activision delivered a line of well-reviewed commercial successes starring the character. But by the time that deal was winding down, the way Marvel thought about licensing had changed.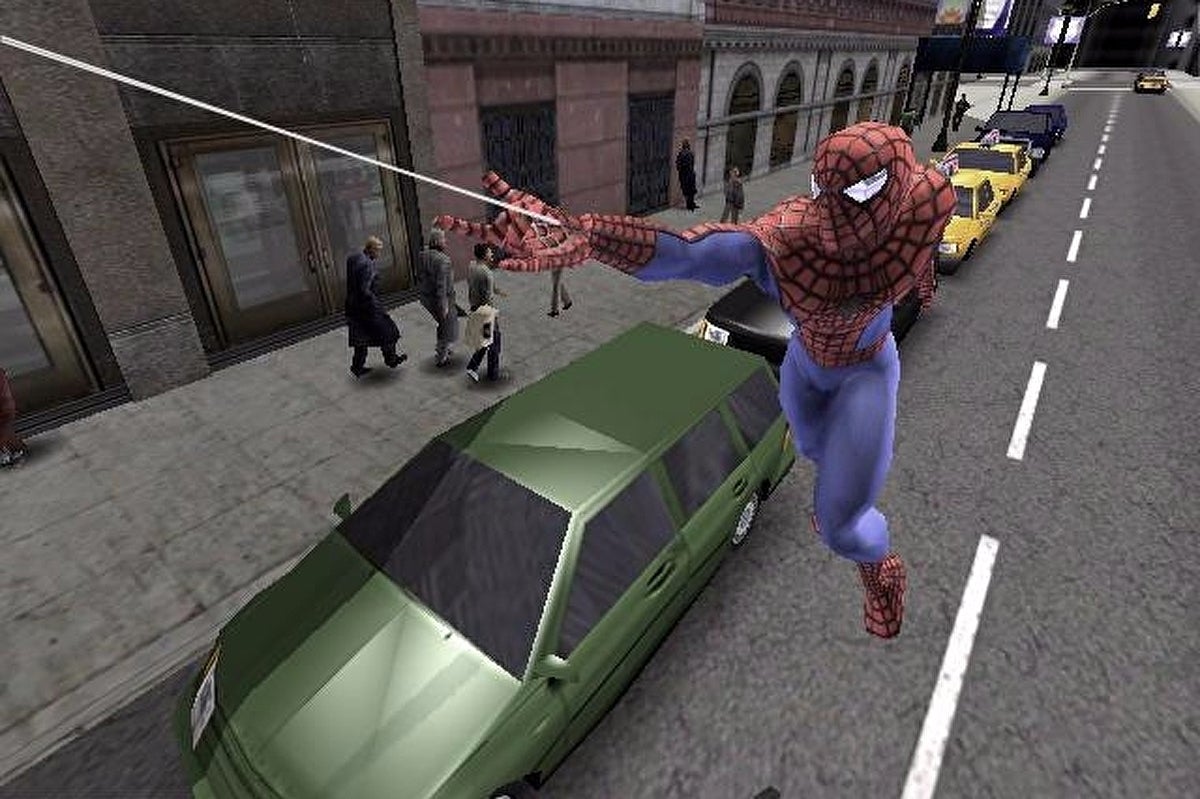 QUOTE | "We rely less on contractual obligation because that's really a poor tool to determine behavior. It's about what's mutually beneficial. That's a huge part of our job, to act as a portfolio manager. How do we make sure that games are differentiated enough that partners aren't harmed by other games, and that consumers aren't confused? A couple generations ago there was a desire to do a lot of content. And now we've gone to less and less. It's been a conscious decision to go bigger and go fewer, to avoid oversaturation or consumer confusion. It should be an easy decision-making process for [fans]. There should be no confusion about which one's better. If there's one, it's going to be good. That's the promise behind all of it."- Marvel Games' Jay Ong explains the company's licensing strategy to us in 2017.
So Marvel partners with Sony for Spider-Man on PlayStation platforms, with Square Enix for Avengers on console, with Netmarble for the mobile action-RPG Marvel Future Fight, Kabam for the mobile fighting game Marvel Contest of Champions, FoxNext for the turn-based mobile RPG Marvel Strike Force, NetEase for the mobile MOBA Marvel Super War, and D3 Publisher for the match-three game Marvel Puzzle Quest.
It sounds like a lot -- and there's more besides -- but Marvel knows these products are offering distinct experiences to audiences with limited overlap. It also knows that modern fandom consists of people who want to live inside their brand of choice, to interact with it again and again throughout the day instead of for a few weeks each year whenever a new game comes out. No single publisher could possibly satiate the demand for that with enough high-quality offerings, so the only sensible course of action is to eschew exclusivity and do your best to strike deals that don't step on your other partners' toes too heavily. Besides, the barrage of game offerings out there provides that many more marketing beats to get the audience engaged with and excited by the brand.
Fellow Disney property Star Wars also seems to be taking a similar approach, with EA committing to stay in the lightsaber business after the expiration of its former ten-year exclusivity deal even as Quantic Dream, Ubisoft, and Zynga prep their own games in a galaxy far, far away. (It's worth noting that Disney owns so much of pop culture at this point that its over-arching corporate strategy is enough to change the industry's appetite for exclusivity entirely on its own.)
And then you have a wealth of pop culture crossovers as licensors realize that a) making good games to match any kind of a marketing schedule is difficult and b) it's a lot more predictable and simple to loan out your characters for a seasonal activation in a game like Fortnite.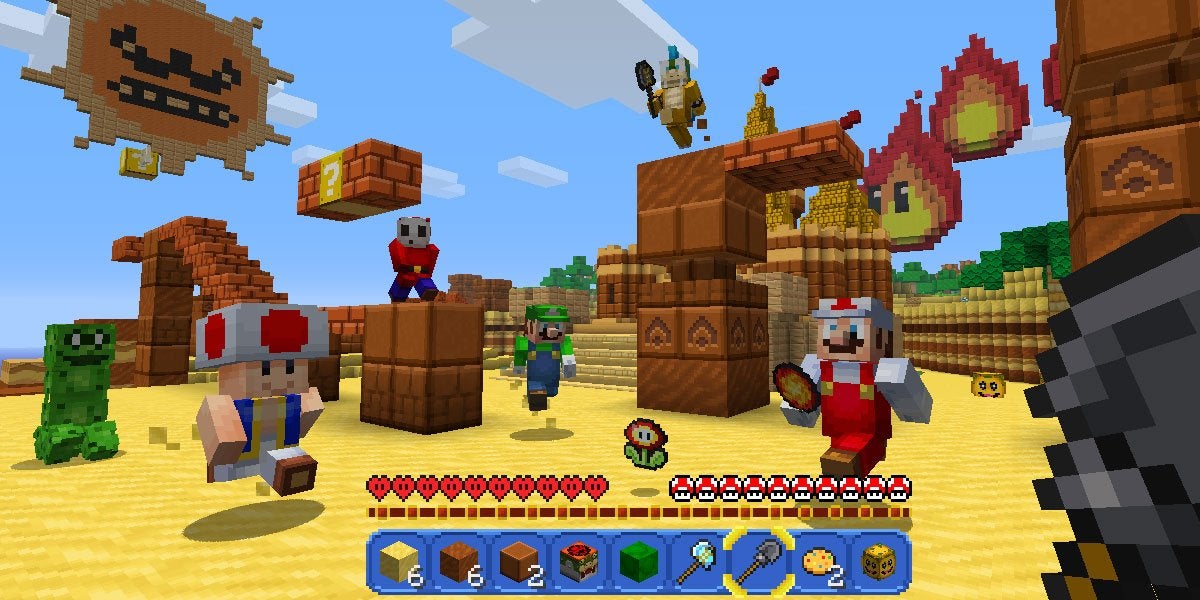 Even the first-party platform holders are backing off their prior insistence on exclusives. Microsoft has had Minecraft on competitors' platforms for years, ported Cuphead and Ori games to the Switch, launched Deathloop as a timed PS5 console-exclusive, committed to keeping Call of Duty on PlayStation platforms after the closure of its Activision Blizzard acquisition, and sounds eager to put a Game Pass app -- and in so doing its entire first-party library -- on any platform that will allow it.
Nintendo avoided mobile games for years but relented and put top-tier franchises like Mario Kart and Animal Crossing on platforms it didn't control, using business models it once balked at.
Sony is releasing MLB: The Show on Nintendo and Microsoft's platforms (even launching it in Game Pass), and has taken first-party blockbusters that helped deliver its console market leadership like Horizon: Zero Dawn and God of War and put them on the PC. Days Gone is on there too.
I doubt exclusivity is ever going to fall away entirely, but all else being equal, the more developers have an opportunity to work with these brands, the more competition there is to create high-quality adaptations in gaming, and the less common it is for a company to use exclusivity as an anti-competitive cudgel, the better off the industry will be.
The rest of the week in review
QUOTE | "Women have been harassed, bullied, marginalized, held back in their careers, paid less, and much, much less. These are real stories, real human beings, and this is going on in companies in our industry... Leaders who fall short of basic standards must go." - At the DICE Summit this week, EA COO Laura Miele says leaders who presided over horrible cultures need to go. Miele didn't name specific companies and some outlets took her comments to be aimed at Activision Blizzard, but you don't have to look very far for examples of other companies she could have had in mind...
QUOTE | "It's such an honor to see Marc Merrill step into the most critical leadership role in Riot's new chapter." - Riot Games CEO Nicolo Laurent (who presided over a work culture that was the subject of a scathing 2018 expose and a $100 million settlement from women alleging they were harassed, bullied, marginalized, held back in their careers, and paid less) welcomes Merill (a Riot co-founder and former co-CEO who helped create its culture) back to day-to-day operations as its new president of games.
That position was previously held by Scott Gelb, who was once temporarily suspended for misconduct after reported incidents of slapping or flicking employees' testicles, farting on employees or dry-humping them. Riot has not responded to an inquiry as to Gelb's status with the company, but his LinkedIn profile says he is Riot's current chief operating officer.
STAT | 97 - The Metacritic average of Elden Ring on PS5 as of this writing. For an explanation why, you can check out our Critical Consensus review round-up.
QUOTE | "We have an exciting slate of premium and free-to-play Call of Duty experiences for this year, next year and beyond. Reports of anything otherwise are incorrect." - An Activision representative tries very hard to offer something that sounds like a denial of Bloomberg's report that there will be no premium Call of Duty console and PC full game release this year, while also being technically true. Company executives were reportedly worried that Call of Duty Mobile, Warzone, and the boxed retail games were cannibalizing each other. Clearly they are devoted This Week in Business readers.
QUOTE | "I am disturbed by recent media reports that describe efforts by Raven management to disrupt the organization effort. I urge you and the management at Raven Software to negotiate in good faith with the workers and suspend any efforts to undermine your employees' legal right to form a union and collectively bargain." - US Senator Tammy Baldwin lets Activision Blizzard CEO Bobby Kotick (and Microsoft CEO Satya Nadella) know the company's union-busting efforts have caught the attention of legislators.
QUOTE | "We hear you. Plug In Digital is withdrawing from the Winky Partner Program." - Plug In Digital, the game distributor behind publishing labels Dear Villagers and PID Games, backs out of the Web 3.0/blockchain/NFT space just two days after proudly announcing it was getting into that space with the help of Winky. Don't get me wrong, this is absolutely the right move for them, but it is alarming at this point how many gaming companies are venturing into this space because the decision-makers are completely ignorant of (or unprepared for) the backlash they will receive.
QUOTE | "Until recently, the lack of unions was reasoned away by the notion that individual talent will always be rewarded by companies competing with one another to hire the best. This is now recognized as bollocks." - The unionization entry in Colin Campbell's glossary of terms that shaped the last decade in the industry doesn't mince words.
QUOTE | "As restrictions have eased, we're seeing consumers downloading fewer new titles in favor of focusing their investment more heavily on titles they already are playing." - NPD Group analyst Mat Piscatella says the firm saw a 4% decline in active mobile gamers in the US and Canada last year.
STAT | €5 million ($5.7 million) a week - How much Apple is being fined by The Netherlands Authority for Consumers and Markers (ACM) for its failure to accommodate third-party payment systems in the App Store after the regulator found Apple's rules violated antitrust laws and ordered it to open up the system by a January 15 deadline.
QUOTE | "When [BioWare co-founders] Ray [Muzyka] and Greg [Zeschuk] retired, when [EA CEO] John Riccitiello left, when the folks who had been the architects of that relationship left, we had to build new relationships and hopefully people share the same expectations. But that's not what happened in that case, and it's very typical in these situations." - Inflexion CEO and BioWare veteran Aaryn Flynn explains why the studio was big on maintaining operational independence as part of its sale from Improbable to Tencent.
QUOTE | "If you look at countries like Poland, Serbia, Spain and others in the EU, you see those regions supporting their studios with investment. Nationals returning home to those countries, either because of the pandemic, or Brexit, or both, are finding good places to work in their home countries. They are being made to feel safe and secure at a time when Brexit makes them feel uncertain about the UK." - Curve CEO John Clark is one of the UK studio executives who spoke with us about how Brexit has negatively impacted their business.
QUOTE | "The work-for-hire market was traditionally full of ups and downs, ebbs and flows. One year you're on a hiring spree, the next you have to downsize. I haven't seen that happen in the past couple of years. It feels like we're now constantly playing catch up on the hiring front." - Secret Society's newly appointed chief business officer Andreea Enache says the market for co-development studios is booming.
QUOTE | "We also hear loud and clear that members of the international Siege community question this choice, and we have taken the decision to move the Six Major of August 2022 to another Rainbow Six Esports region, with the exact location yet to be determined." - A week after announcing it would hold a major Rainbow Six tournament in the United Arab Emirates, Ubisoft announced it would move the event elsewhere after a petition circulated expressing concern for LGBTQ+ competitors travelling and competing in a country where homosexuality is illegal.
QUOTE | "As a paying member of the Entertainment Software Association, Nintendo actively funds lobbying that prevents even libraries from being able to provide legal access to these games. Not providing commercial access is understandable, but preventing institutional work to preserve these titles on top of that is actively destructive to video game history." - The Video Game History Foundation takes issue with Nintendo in the wake of its decision to shut down the 3DS and Wii U eShops.
STAT | 441 - The number of Kickstarter video game projects to reach their funding goal in 2021, a new record for the platform. We don't see as many high-profile developers launching big games through Kickstarter these days, but that doesn't mean the platform failed to live up to its promise, as we discussed in the top section of the latest 10 Years Ago This Month column.
QUOTE | "PS Vita will be the fastest-selling handheld game system of all time" - One of numerous fabulously dubious predictions from years past that we revisited in the second section of the latest 10 Years Ago This Month column. This one was very wrong, but I still appreciate its optimistic view of a better, more just world.