EA announces three more Star Wars games
Respawn working on a Star Wars Jedi follow-up and a first-person shooter, as well as a strategy title from Bit Reactor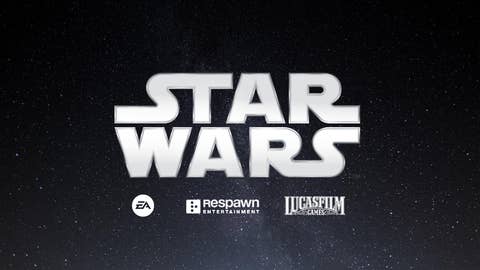 Electronic Arts is committing to the Star Wars franchise despite the end of its exclusivity deal, as the publisher today announced three new Star Wars games in the works at its Respawn Entertainment division.
The first new title is a follow-up to Star Wars Jedi: Fallen Order that will once again be directed by Stig Asmussen.
Respawn is also working on a new first-person shooter Star Wars game that will be directed by Peter Hirschmann.
Hirschmann has experience with both the genre and the franchise dating back to the original Medal of Honor and the mid-2000s Star Wars Battlefront games. He also previously served as VP of development at LucasArts.
The last title will be a strategy game developed primarily by Bit Reactor, with Respawn producing. Bit Reactor is a new studio announced last week and formed with an number of veterans from XCOM studio Firaxis.
"We are excited to continue working with the superbly talented developers at Respawn," said Lucasfilm Games VP Douglas Reilly.
"They have demonstrated excellence in telling epic Star Wars stories along with best-in-class gameplay across different genres and we are looking forward to bringing more amazing experiences to the galaxy far, far away."
EA signed its Star Wars exclusivity deal with Lucasfilm-parent Disney in 2013, telling investors the partnership would last for at least a decade.
The "exclusive" part of that relationship was known to be ending a year ago, when Ubisoft announced its own open-world Star Wars game in development.
Since then, Zynga and Quantic Dream have also announced upcoming Star Wars projects for consoles.