EA extends UFC, NHL licensing deals
Publisher will have exclusive rights to MMA league's games through 2030 while hockey deal is a "multi-year renewal"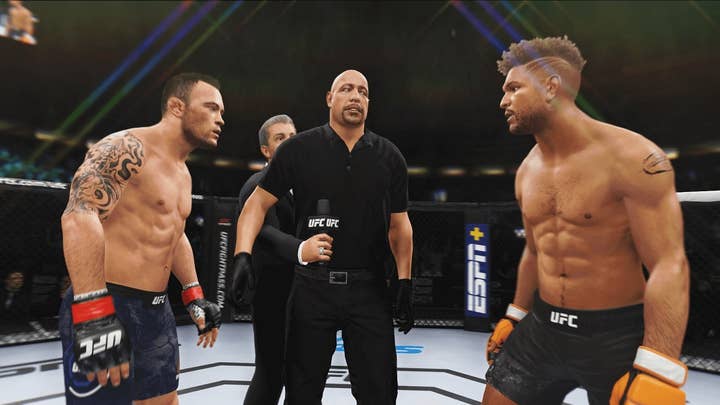 Electronic Arts has extended its partnerships with the National Hockey League and the UFC, the publisher confirmed in separate announcements today.
For the NHL deal, EA announced a "multi-year renewal" of their decades-long partnership, offering no concrete details beyond that and making no mention of any form of exclusivity.
The publisher was a little more specific about the UFC deal, saying it had locked up exclusivity on the UFC license through 2030.
There are some limits to that exclusivity, as it does not extend to China and it only covers games with mixed martial arts as the primary activity.
"The [UFC] partnership will include more forms of play and self-expression, available on more platforms, including expanded future offerings for mobile players," EA said. "This partnership will also focus on design, visualization, and development innovations for the games to grow and deepen the world of EA Sports UFC, impacting how they play and feel, and how players connect to the sport as it happens."
As for EA's plans for the NHL, the company said only that the deal would let EA Sports "accelerate authentic and innovative hockey simulation experiences" in years to come.