Microsoft and Activision extend acquisition deadline to October 18
Deal was originally due to complete yesterday, termination fee raised to a $4.5 billion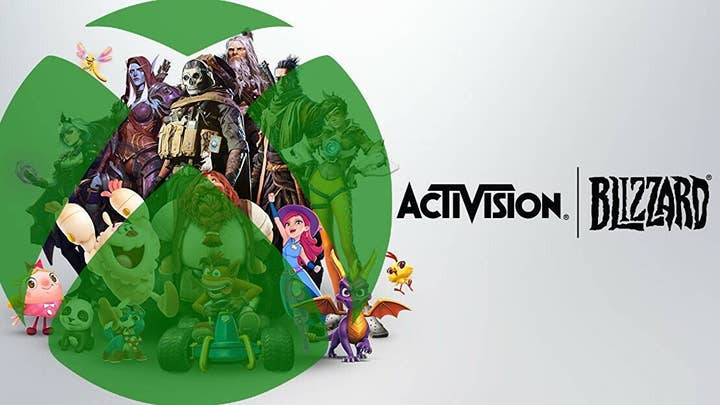 Sign up for the GI Daily here to get the biggest news straight to your inbox
Microsoft and Activision have agreed to extend the deadline for the platform holder's acquisition.
The deal, first announced in January 2022, was due to be completed by July 18, 2023. However, regulatory hurdles have slowed the process and it was reported earlier this week that the two companies were negotiating an extension while they worked to address the remaining issues.
Activision has now announced alongside its latest financial results that the two firms have agreed on a new deadline of October 18, 2023.
If the acquisition is not completed by this new date, Microsoft will need to pay a termination fee.
Originally, this fee was to be $3 billion, but this has been increased to $3.5 billion if the deal is cancelled after August 29, and up to $4.5 billion if it is scrapped or expires after September 15.
However, both companies are confident the deal will be completed in time, with Xbox gaming boss Phil Spencer posting on Twitter: "We're optimistic about getting this done, and excited about bringing more games to more players everywhere."
Microsoft's acquisition of Activision Blizzard has been approved in approximately 40 markets around the world, according to the Call of Duty publisher.
There are three key regions from which the deal needs approval in order to go ahead: the European Union, the United States and the UK. The EU approved the deal earlier this year.
While the US' Federal Trade Commission fought against the merger, a US District Court ruling last week (and a failed subsequent appeal) means there is no barrier preventing Microsoft and Activision Blizzard from completing in the US.
The UK's Competition and Markets Authority blocked the deal earlier this year, but has since agreed to consider new proposals from Microsoft that might address its concerns. A decision is expected by August 29.