Everything we learned from the Microsoft vs FTC hearing
UPDATE: Judge rules in Microsoft's favour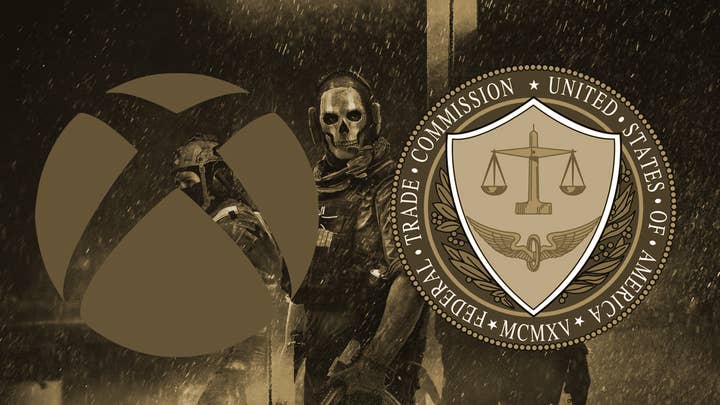 Sign up for the GI Daily here to get the biggest news straight to your inbox
Update, July 11, 2023: Judge Jacqueline Scott Corley released her verdict today, ruling in Microsoft's favour.
The platform holder is now allowed to complete its acquisition of Activision Blizzard ahead of the FTC's administrative hearing in August. The FTC said it would announce its next step in fighting the deal in the coming days, with reports suggesting the Commission will seek a quick appeal process.
Original story, June 23, 2023: The court hearing between the Federal Trade Commission and Microsoft began yesterday, as the former tries to win a preliminary injunction against the latter's proposed acquisition of Activision Blizzard.
The FTC has already been granted a temporary block until these proceedings have been completed. It's now pushing for tre preliminary injunction it requested on the belief that Microsoft and Activision planned to complete the $68.7 billion transaction before its own administrative hearing in August, which followed the legal challenge issued against the deal in December.
Naturally, much of the arguments have been the same as throughout this entire process, with the FTC arguing that Microsoft's ownership of Activision Blizzard will impact competition in the console space and affect consumers, expecting Microsoft to make Call of Duty (and other Activision properties) exclusive to Xbox.
Microsoft, meanwhile, argued the deal is about bringing more players to more devices, reiterated that it has offered to keep Call of Duty on PlayStation platforms for at least ten years, and that the acquisition is more about Activision-owned King and the access to mobile it provides than just Call of Duty.
But beyond this, new revelations and insights in the various parties involved have come to light. Here are the highlights so far: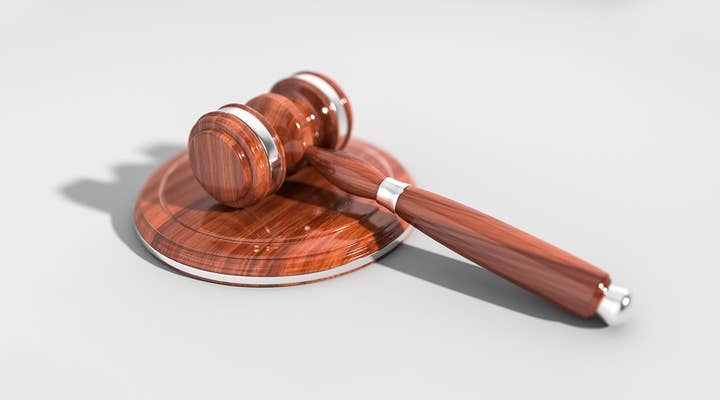 Day Five: Thursday June 29, 2023
The closing day of the hearing continued to reveal more tantalising tidbits from the various parties concerned. While we wait for Judge Jacqueline Scott Corley to make her decision, here are the highlights from the past 24 hours:
The FTC once again emphasised that pulling Call of Duty from PlayStation would result in a "share shift" towards Xbox, according to The Verge, and stressed this was about concern over harm to consumers, not harm to Sony.
The Commission also drew attention to the potential impact on competition in the cloud gaming space, suggesting a Microsoft-owned Activision would lead to "a world where instead of having content available, it's all just Game Pass and maybe Sony has PlayStation Plus and those two suck up all the content and that's it."
Microsoft responded to this by observing that few believe cloud to be an economically viable model, although the judge countered with the fact that the FTC is thinking about the future. Microsoft called the FTC's concerns "absolutely absurd" because of the string of ten-year deals it has signed with cloud service providers.
Judge Corley said the entire process seems to centre around concern about "the competition for this one shooter video game," Seeking Alpha reported, and questioned whether this case would even be in court if Sony had agreed to Microsoft's proposed ten-year deal to keep Call of Duty on PlayStation (to which the FTC responded that it still would due to other concerns outside of the console markets, such as cloud gaming).
When it first began its opening argument, the FTC focused on Call of Duty and AAA games. Judge Corley asked which Bethesda game would be comparable to Call of Duty, to which the FTC said The Elder Scrolls.
A Microsoft lawyer later corrected the FTC by explaining there were two Elder Scrolls games: The Elder Scrolls Online, which is already available on PlayStation, and the upcoming Elder Scrolls 6, which he said is projected for release in 2026. He stressed that the latter is single-player, as opposed to Call of Duty, which is multiplayer and multi-platform. (He also referred to the game as Elder Scrolls 16, but it's a safe bet Bethesda won't be releasing 11 Skyrim sequels in the next three-and-a-half years).
Earlier in the trial, Xbox CFO Tim Stuart said that Phil Spencer decided during a November 2021 meeting that all ZeniMax titles going forward, as opposed to just new IP, would be exclusive to Xbox. IGN reports this was revealed in a chat conversation between Stuart and head of Xbox Game Studios Matt Booty, who also discussed how withholding these games from PlayStation would cause profit issues.
Judge Corley will use today (Friday, June 30) for findings of fact, according to Seeking Alpha, and will release her ruling under seal at a later date.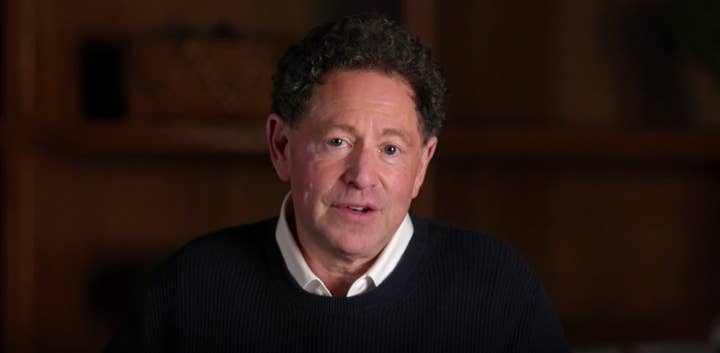 Day Four: Wednesday June 28, 2023
Sony had some redaction issues, as some of the documents filed still allowed people to read the covered words. As a result, we now know that The Last of Us Part 2 cost $220 million to develop with close to 200 staff while Horizon Forbidden West cost $212 million and had 300 staff.
The document also revealed that one million PlayStation users only play Call of Duty, and estimated the series accounted for $800 million in Sony's 2021 US revenues, and $1.5 billion globally. It also suggested this year's Call of Duty is the last in PlayStation's exclusive marketing contract with Activision.
These documents have since been taken offline by the court, but let's be honest, that horse has well and truly bolted.
Sony wasn't the only one to struggle with redaction. A Microsoft document revealed the final eight companies considered for acquisition, prior to the company shifting attention to Activision Blizzard. Shared by Axios' Stephen Totilo, the list shows Xbox was hoping to purchase one or more of the following: Thunderful, Supergiant Games, Niantic, Playrix, Zynga, Bungie, IO Interactive and/or Scopely.
In addition to the 100+ companies Microsoft considered acquiring prior to its deal with Activision Blizzard, the Xbox firm apparently prepared a bid to buy Square Enix in 2019, Eurogamer reported. Dubbed 'Project Phoenix,' the initiative was designed to give Xbox a bigger audience in Japan, more titles that would launch day and date on Game Pass, and future Square Enix games that would "preference Project Scalett" (the development codename for what would become Xbox Series X and S).
During his time in court, Microsoft CEO Satya Nadella lamented the use of console exclusives, according to VGC, citing his experience of a Microsoft that "always believed software should run on as many platforms as possible." He said Sony, the dominant player in the console space, has "defined market competition using exclusives and so, that's the world we live in… I have no love for that world."
According to The Verge, Nadella said most people "use cloud gaming as an adjunct" to their consoles, PC and/or phones, and that he does not see the technology "as strictly substitute for the console." He added that his own definition of cloud gaming includes anything involving the community, such as Xbox Live.
Activision Blizzard CEO Bobby Kotick also took to the stand, where he admitted he made a "bad judgement" in not bringing Call of Duty to Switch, VGC reported. He explained that he was "concerned" about how much Nintendo was trying to accomplish with the Switch and "didn't think it was going to be wildly successful." With six years and over 125 million units under the Switch's belt, Kotick recognised this was "a bad decision on my part."
Expanding on this, The Verge reported that Kotick said Activision Blizzard "will likely make a Call of Duty game for a new Nintendo console," although adds there are no specific plans. It was also claimed he did not know about Microsoft's promise to bring Call of Duty to Switch until it was reported by the press, and that Activision "[doesn't] have any present plans" to make such a title for Nintendo's current console.
Tweaktown's Derek Strickland reported Kotick was also asked whether he sees a reason why Xbox or Microsoft might want to make Call of Duty exclusive to its platforms. The Activision CEO responded: "No, it would alienate over 100 million monthly active players. We would have a revolt if you were to remove the game from one platform."
He was later asked whether his developers would ever create a sub-par game for certain platforms, likely referencing Sony's concern that a Microsoft-owned Activision would release poorer quality Call of Duty titles for PlayStation. To this, Kotick responded: "No… For starters, you'd generate vitriol from gamers which would be well deserved, cause reputational damage. Most people who make games take great pride in the work they do and they want to deliver the best experiences that they can."
The emails between Microsoft and Sony negotiating the availability of Activision games on PlayStation, referred to in Jim Ryan's pre-recorded deposition, have been made available. Eurogamer took a deeper look, reporting that Ryan also requested "the equal treatment of Bethesda games."
Another document, uncovered by Axios' Stephen Totilo, showed a statement from Microsoft CFO Amy Hood, who said: "The possibility of making Call of Duty exclusive to Xbox was never assessed or discussed with me, nor was it even mentioned in any of the presentations to or discussions with the Board of Directors."
Due on the stand tomorrow are Microsoft CFO Amy Hood, Xbox CFO Tim Stuart, and Nintendo of America's VP of developer relations Steve Singer – although the latter will be via a pre-recorded video.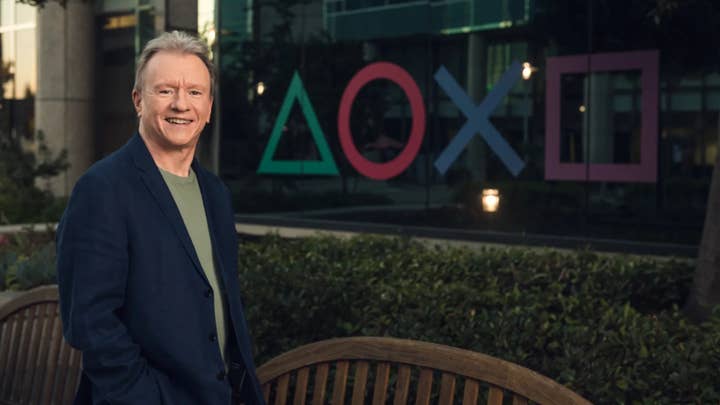 Day Three: Tuesday June 27, 2023
Much of the attention from the third day's session went on Sony Interactive Entertainment CEO Jim Ryan, who appeared via a pre-recorded deposition early in the day. We've covered his comments in detail separately, but below are some of the highlights:
Xbox's original proposal to keep Call of Duty and Activision games on PlayStation "was not meaningful," according to Ryan because key titles were missing (for example, the offer included Overwatch but not Overwatch 2). This deal was not negotiated; Spencer sent it to Ryan via email, and Ryan rejected it without a counter-proposal.
The PlayStation boss was initially less concerned about Microsoft owning Activision as he hoped Sony would still reach an agreement with both parties, but an email from Phil Spencer on August 26, 2022 "really set alarm bells ringing" (although the content has not been discussed).
Ryan reiterated that Sony believes Microsoft "intends to use Call of Duty to disadvantage PlayStation," and that a portion of Sony's US players who solely or primarily spend their gaming time on Call of Duty would be at risk of abandoning their console for Xbox.
According to Kotaku, Ryan also suggested Microsoft's games are more popular in the US than in other territories because the majority "involve an element of shooting and… online multiplayer."
Even partial foreclosure of Call of Duty on PlayStation would harm Sony's business because it would "result in something of a degraded experience for PlayStation gamers."
Ryan acknowledged that Microsoft honoured existing PlayStation exclusivity deals for Ghostwire Tokyo and Deathloop. He said he "fundamentally [has] no quarrel with Redfall being made exclusive to Xbox, and on Starfield, he siad: "I don't like it, but I don't view it as anti-competitive."
Activision Blizzard's current obligation to release Call of Duty on PlayStation will expire at the end of 2024.
Ryan believes cloud gaming will become a "meaningful component of how gamers access games between 2025 and 2035."
PlayStation Now had a subscriber base of three million before being folded in the revamped PlayStation Plus, although Ryan says this was not a large audience "in the context of our business."
Ryan said there was a three-month period in early 2021 where Xbox Series X and S sales exceeded those of PlayStation 5, due to supply issues, but that Sony's console has remained ahead since then.
VGC reported that Ryan told investors in early 2022, around a month after the Microsoft-Activision deal was announced, that publishers "unanimously do not like Game Pass because it's value destructive.
Ryan believes Sony's acquisition of Bungie will benefit the platform holder more than if it had acquired Activision Blizzard, IGN reported, primarily due to the Destiny studio's experience with live service games.
Elsewhere during the hearings, it was revealed:
Reuters reported that Robin Lee, an economist from Harvard, struggled to clearly explain how the merger of Microsoft and Activision Blizzard would harm consumers.
According to IGN, Lee also testified that Call of Duty is a unicorn, a product that can't be easily replaced by other content, so if Xbox made it exclusive to its own ecosystem, PlayStation would struggle to create something similar – especially on an annual basis. Microsoft called another economist Elizabeth Bailey, who disagreed and said Lee's definitions are "too narrow," unaligned with market realities.
Expected on the stand tomorrow will be Microsoft CEO Satya Nadella, Activision Blizzard CEO Bobby Kotick and Nvidia GeForce SVP Jeff Fisher.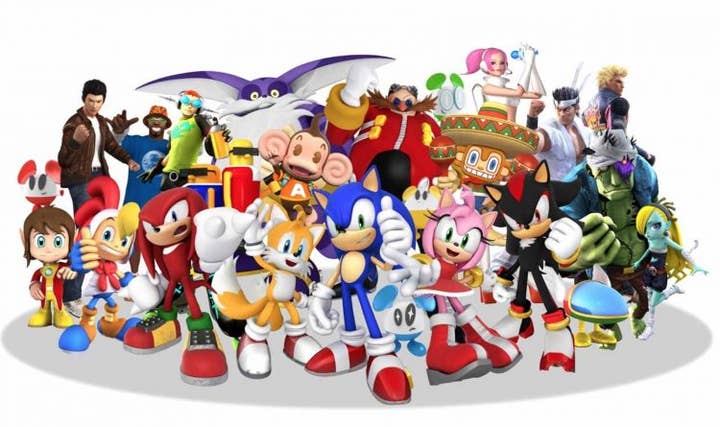 Internal documents intermission
As the industry waited for the hearings to resume, more information came to light via the internal documents – including emails from and to top Xbox management – that were submitted as evidence.
Perhaps the biggest revelation is the list of more than 100 companies Microsoft considered acquiring. According to images shared by Axios' Stephen Totilo, Xbox was looking into purchasing Sega, Bungie, CD Projekt Red, FromSoftware, IO interactive, Gearbox Software (presumably before it was snapped up by Embracer Group), Housemarque (again, before it was bought by Sony), Larian Studios, Remedy, 505 Games, Devolver Digital, and more.
Related to this, IGN reported an internal email detailing the pitch to acquire Sega also showed that Microsoft acquired Hellblade developer Ninja Theory for $117 million.
IGN also spotted a document detailing Xbox's research into potential acquisitions, which suggests IO Interactive's upcoming fantasy RPG shooter Project Dragon will be published by Xbox Game Studios, suggesting this also may be exclusive to Xbox consoles and PC.
A 2019 email from Matt Booty, sent to Xbox CFO Tim Stuart and reported by Eurogamer, showed the Xbox Game Studios boss believed Microsoft could "spend Sony out of business" in the hopes of avoiding a "situation where Tencent, Google, Amazon or even Sony have become the Disney of games and own most of the valuable content." This appears to be the contents of the anti-PlayStation email referred to around the first day of the hearing.
The Verge looked at a 2020 email between Phil Spencer and Tim Stuart, in which the former discusses the issues surrounding the lack of supply in the first year of Xbox Series X and S. Some of the email is redacted, but Spencer said the company has made tradeoffs that benefit cloud gaming and content over volume of consoles, adding "With our strategy and opportunity, console volume will still be the thing we constrain to grow our long term ambition."
Bloomberg's Jason Schreier shared emails between Bethesda's Pete Hines and Phil Spencer, questioning why the Activision Blizzard acquisition is so different to that of ZeniMax. Hines cited the original Xbox blog post that said Activision Blizzard's games would continue to be released on PlayStation, which is "the opposite of what happened with [Bethesda]."
A 2021 email from Phil Spencer to Tim Stuart, shared by Axios' Stephen Totilo, offered insight into how the company decides which multiplatform games it allows into other subscription services. Minecraft, for example, was not allowed into PlayStation Now because that is a competitor to Xbox Game Pass. But, Spencer said he was "fine" with Fallout 76 going into PlayStation Now because "we either need to see this thing getting to 10 million [monthly active users] across all platforms or decide to move on from it."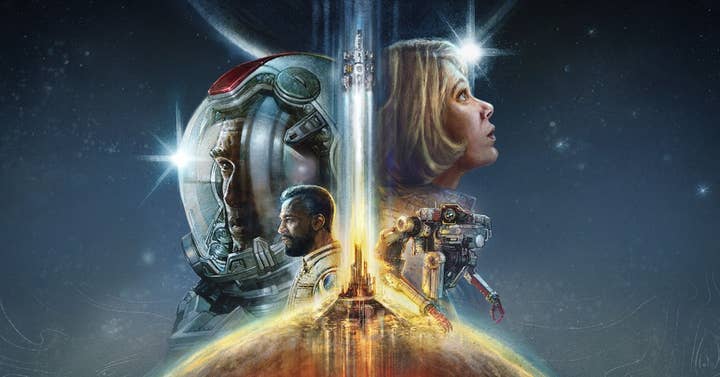 Day Two: Friday June 23, 2023
Xbox Gaming boss Phil Spencer was the big name on the witness stand on Day Two. Axios reported he told the court: "We do not model our success at the sole expense of other platforms." He also talked about the "multifaceted" relationship with Sony, discussing how the two work together to ship games on PlayStation but adding that deals like exclusivity for Final Fantasy 16 are trying to "reduce Xbox's survival in the market."
He also clarified that Microsoft's gaming team "runs as a standalone profit-and-loss business" inside the wider company, and is expected to be profitable rather than losing money over time. In fact, he said the expectation for better results than being third behind Sony and Nintendo led to the push into mobile gaming, in part through the Activision Blizzard acquisition.
The Xbox boss also claimed that Microsoft was worried it would lose Starfield to PlayStation, following exclusivity deals for Ghostwire: Tokyo and Deathloop. He said the Bethesda acquisition helped Xbox to secure content for its platform and "remain viable in the business." In 2020, journalist Imran Khan reported that Sony had been negotiating timed exclusivity on Starfield.
Spencer also blamed Sony for the lack of a native PlayStation 5 version of Minecraft, claiming Sony did not give Microsoft access to development kits ahead of the console's launch, "which puts us at a disadvantage relative to other developers." When asked why Microsoft hasn't launched a PS5 version since the console launched, Spencer said Xbox has been looking at ways to "maximise the success of Minecraft."
A significant portion of the day was also spent with the FTC trying to define "relevant markets," included whether or not this included Nintendo Switch. In its comprehensive roundup of the day's events, IGN reported that Microsoft varies whether it includes Nintendo Switch in its internal metrics based on the data it's looking at.
The FTC also made some missteps in its cross-examination of Spencer, such as asking why Microsoft couldn't use the $68.7 billion for the Activision Blizzard acquisition on the type of exclusivity deals that Sony makes. This led to Spencer explaining to the FTC's lawyer how the financials related to acquisitions actually work.
Day One: Thursday June 22, 2023
Xbox vice president Sarah Bond testified that Activision Blizzard CEO Bobby Kotick demanded special treatment – specifically a more favourable revenue share – and threatened to pull Call of Duty from Xbox platforms if Microsoft didn't agree. Bond also explained the platform holder gave Activision this new share because it "had players whose expectations we wanted to meet."
On a related note, Bond admitted Microsoft occasionally agrees to an 80/20 revenue split, rather than the traditional 70/30, but only "where we believe it was critical to get that content," The Verge reported.
According to IGN, Bond also claimed the majority of Xbox Cloud Gaming players use it as a console feature (e.g. starting to play a game while it downloads in the background) rather than a service.
The Verge reported Bond revealed Xbox was working on a dedicated version of Xbox Cloud Gaming, separate from Xbox Game Pass Ultimate, but the "operational costs are higher" and Microsoft has since made partnerships with other cloud gaming services.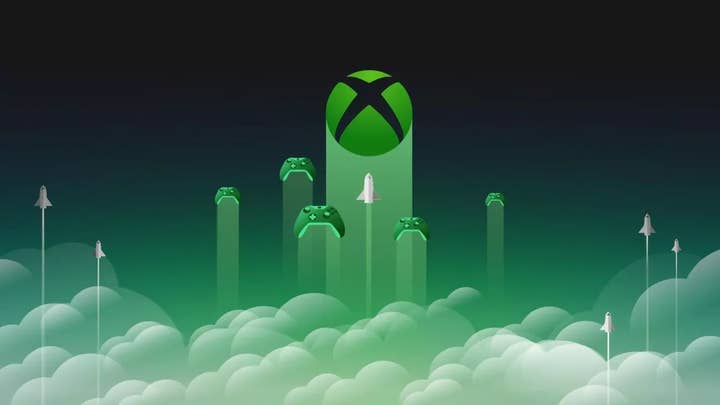 An email from PlayStation CEO Jim Ryan, shared in court and reported on by IGN, showed the exec was initially unconcerned by the proposed acquisition. Writing two days after the deal was announced, he said that it was "not an Xbox exclusivity play at all" and Microsoft was "thinking bigger than that." He added that he was "pretty sure we will continue to see COD on [PlayStation] for many years to come," and the company will "be okay, more than okay."
Court documents reviewed by IGN suggested the "expected starting period" for the next generation of consoles is 2028 – eight years after the launch of PlayStation 5 and Xbox Series X and S. The estimate came up during discussions of Microsoft's proposed ten-year deal to keep Call of Duty on PlayStation, saying the terms guarantee the series will continue on the next Sony console and guarantee parity with Xbox versions.
Axios' Stephen Totilo shared comments from Jim Ryan, who said Sony would not be able to share details about the next PlayStation console with a Microsoft-controlled Activision. Ryan believed Activision would not be incentivised to develop games that make user of any device features that were not available for the next Xbox.
Totilo also reported on the FTC's claims that the ten-year deals between Microsoft and companies such as Nvidia and Nintendo, promising Xbox and Activision games for their platforms, are "filled with loopholes and speculative commitments."
A court filing spotted by The Verge ahead of the hearing saw Microsoft continue to position itself as the underdog of the console space. The platform holder's lawyers wrote: "Xbox has lost the console wars, and its rivals are positioned to continue to dominate, including by leveraging exclusive content. Xbox has consistently ranked third in consoles behind PlayStation and Nintendo."
Speaking of exclusivity, IGN reported that the original agreement between ZeniMax and Disney was for the upcoming Indiana Jones game to be a multiplatform title. However, Bethesda's Pete Hines revealed this was amended to make the game exclusive to Xbox and PC, as well as arriving day one on Game Pass.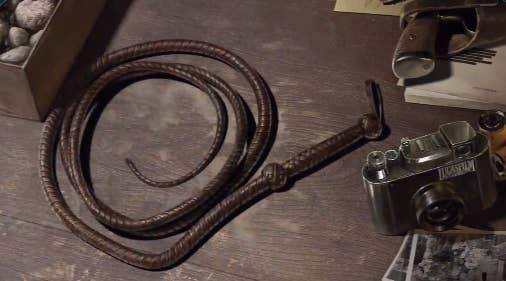 Ars Technica reported that the FTC pointed to ZeniMax exclusives on Xbox platforms as "powerful evidence" that Microsoft's assurances of multi-platform Call of Duty cannot be trusted. The Commission said Microsoft's actions speak louder than words, noting that all ZeniMax titles announced since that acquisition have been exclusive to Xbox. Starfield, The Elder Scrolls 6 and now Indiana Jones have also have also been made exclusive. Microsoft claimed the situation will be more akin to the availability of Minecraft on all platforms, but the FTC said "the context for Call of Duty is very different."
Axios reported Xbox Games Studios boss Matt Booty was further questioned about Microsoft's exclusivity strategy, with the FTC's lawyers citing emails Booty wrote in 2019 and 2021 in which he said there was "no f'ing way" Microsoft should bring its titles to rival platforms and services. Booty acknowledged he was frustrated at the time over the Nvidia's handling of Microsoft games on GeForce Now - with Nvidia initially adding companies' libraries automatically - but that Microsoft's strategy has since changed.
Booty also said Microsoft would "have to adjust graphics and assets" to get Call of Duty running on Nintendo Switch, according to The Verge. The FTC argued that would essentially be a new version of the game, and elsewhere suggested it did not want Switch to be included in its definition of the console market.
---
If the court rules in the FTC's favour and temporarily blocks the deal, it will push Microsoft and Activision past the July 18 termination date that was originally agreed upon. The two companies will need to renegotiate, or Microsoft must pay Activision Blizzard billions of dollars as a termination fee.
The FTC's legal challenge is one of two major hurdles Microsoft needs to overcome in order to complete the acquisition. It also needs to overturn the UK's decision to block the deal, with an appeal hearing due on July 24, 2023.
It has already secured approval from the European Union – the last of the three key markets – as well as various territories around the world.
You can learn more about the regulatory challenges Microsoft faces in our extensive primer.
Sign up for the GI Daily here to get the biggest news straight to your inbox