CMA unswayed by Microsoft's arguments for Activision Blizzard acquisition
Issues statement from UK regulator dismisses some of Xbox makers points about Call of Duty exclusivity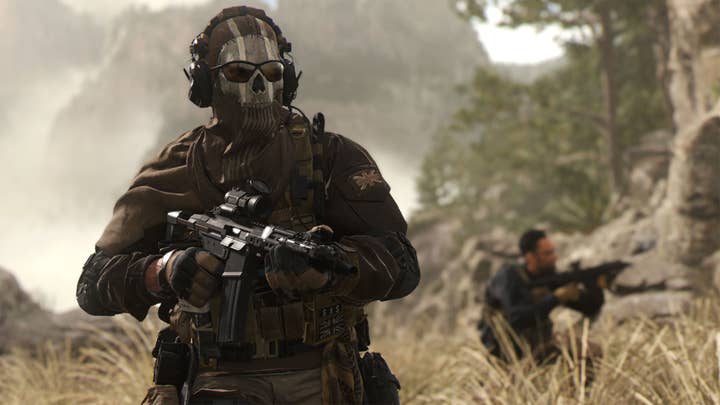 The UK's Competition and Markets Authority today released an issues statement laying out a number of concerns with the proposed Microsoft acquisition of Activision Blizzard and dismissing several of the Xbox maker's key arguments.
The first question it tackled was whether or not the acquisition would result in Xbox making Call of Duty exclusive ("foreclosing," by CMA terminology), something Microsoft has said it has no intention of doing, but is only committing to keep on PlayStation for several years.
"Financial modelling of the merger suggests that the merged entity's incentive to foreclose Sony may be considerably stronger than suggested by the parties," the CMA determined.
"Microsoft's past business practices suggest that it may be willing to make losses in the short term in order to build scale and increase its user base," it continued, noting that Microsoft has previously acquired multiplatform publishers and made their games exclusive.
It also dismissed arguments that Microsoft would keep Call of Duty multiplatform simply to avoid publicly backlash, saying it "did not identify any persuasive evidence that Microsoft would be deterred from engaging in total or partial foreclosure strategies by the prospect of reputational damage to Xbox or [Call of Duty]."
Given how an exclusive Call of Duty could shape consumer decisions around which console to buy, the CMA determined that it would impact Sony' ability to compete with Microsoft, which "would have a detrimental impact on overall competition in the market and ultimately harm consumers."
While the CMA said it was examining the impact the acquisition might have on competition more generally, Sony's clear status as Microsoft's closest rival in a "highly concentrated" console market deserved specific consideration. While it acknowledged Nintendo's role in the market, it noted the company offered "differentiated" hardware, with more family-friendly software.
Parties who want to weigh in on the issues statement have until October 28 to respond to the CMA in writing.
The issues statement follows a separate CMA assessment of the deal that was released earlier this week.