Microsoft, Sony enter "binding agreement to keep Call of Duty on PlayStation" after ABK acquisition
Update: Microsoft confirms the Sony deal only applies to Call of Duty, lasts for ten years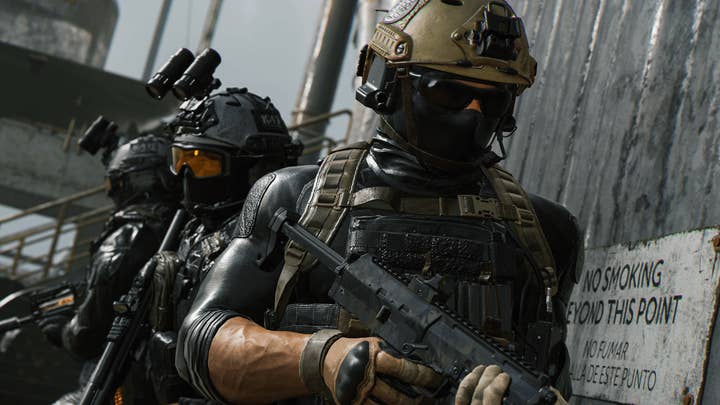 Sign up for the GI Daily here to get the biggest news straight to your inbox
Original story, July 16, 2023: Another key concern around Microsoft's proposed acquisition of Activision Blizzard appears to have been resolved as the former claims it has reached an agreement with rival Sony regarding Call of Duty.
Xbox boss Phil Spencer announced the arrangement via Twitter, writing today that the two platform holders have "signed a binding agreement to keep Call of Duty of PlayStation following the acquisition of Activision Blizzard."
"We look forward to a future where players globally have more choice to play their favourite games," Spencer added.
Microsoft president Brad Smith also shared the news via Twitter, writing: "From Day One of this acquisition, we've been committed to addressing the concerns of regulators, platform and game developers, and consumers.
"Even after we cross the finish line for this deal's approval, we will remain focused on ensuring that Call of Duty remains available on more platforms and for more consumers than ever before."
There are no details regarding how long this deal lasts, although most of the agreements Microsoft has made in its attempts to win approval for the Activision Blizzard acquisition have been for at least ten years.
Over the past two years, regulators and consumers have expressed concern that Microsoft could make Call of Duty exclusive to the Xbox ecosystem, which would impact competition and potentially damage PlayStation.
Sony was also reportedly concerned that Microsoft might release versions of the popular first-shooter for PlayStation that were somehow inferior or perhaps broken when compared to those release on Xbox.
PlayStation boss Jim Ryan told GamesIndustry.biz last year that Microsoft's initial offer for Call of Duty deal was "inadequate on many levels" – something he discussed again during the recent court hearings between Microsoft and the FTC.
However, there has also been scepticism that there is any incentive for Microsoft to withhold Call of Duty from PlayStation given how crucial that platform's larger audience is to the success of the first-person shooter series.
Even the Competition and Markets Authority, the UK regulator that has posed the strongest opposition to the deal, later acknowledged that Call of Duty exclusivity would be "significantly loss-making" for Microsoft.
Microsoft's acquisition of Activision Blizzard appears to be clearing the final hurdles.
Last week, a US District Court judge denied the Federal Trade Commission a preliminary injunction preventing the deal from being completed in the US by the July 18 deadline. The FTC appeal against this decision, but this was also denied yesterday.
Meanwhile in the UK, the CMA has softened its stance and said it is willing to consider new proposals from Microsoft that may address its concerns about competition in cloud gaming.
The UK regulator has said it is unlikely to reach an agreement before July 18, but will aim to do so before August 29.
You can keep track of the regulatory challenges Microsoft faces in our extensive primer.
Update, July 17, 2023: Microsoft has confirmed to The Verge that the Call of Duty deal lasts for ten years.
It has also clarified that the deal only applies to Call of Duty, not to other Activision Blizzard titles.
The Verge reported that in the originally deal proposed on January 31, 2022, Microsoft initially offered to "keep all existing Activision console titles on Sony, including future versions in the Call of Duty franchise or any other current Activision franchises on Sony through December 23, 2027."
Sign up for the GI Daily here to get the biggest news straight to your inbox