Turkey gives unconditional approval to Microsoft-ABK acquisition
Platform holder says more than 30 countries have now cleared the deal as completion in the US nears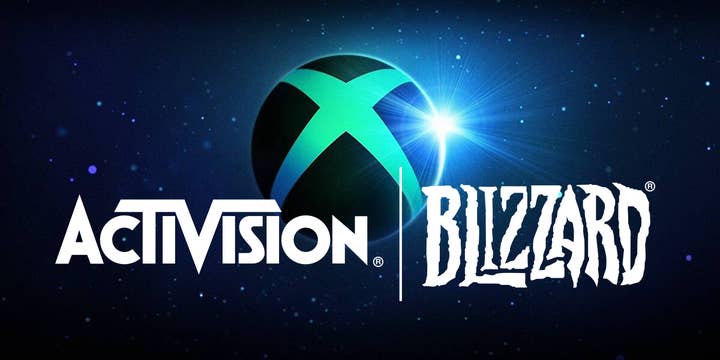 Sign up for the GI Daily here to get the biggest news straight to your inbox
Turkey is the latest market to give the thumbs up to Microsoft's proposed acquisition of Activision Blizzard.
Spokespeople from both companies announced last week that Turkish regulators have "unconditionally" approved the $68.7 billion deal.
Posting on Twitter, Microsoft's chief communications officer Frank X. Shaw wrote: "Turkey unconditionally approved our acquisition of ABK [on Thursday, July 13], joining more than three dozen countries who recognises the deal's benefits to players and gaming."
In a statement issued to GamesIndustry.biz, an Activision Blizzard spokesperson added: "Turkey unconditionally approved our merger with Microsoft. Now, yet another country has arrived at a thoughtful decision that protects consumers and competition rather than the entrenched dominance of a market leader."
Microsoft's acquisition of Activision Blizzard is edging closer to completion, at least in the two companies' home market of the US.
Last week, a US District Court judge denied the Federal Trade Commission a preliminary injunction that would have blocked the companies from closing the deal ahead of the regulator's administrative hearing in August.
The FTC filed a request to appeal against this decision but this, too, was denied.
Yesterday, Microsoft announced it had reached a "binding agreement" with Sony to keep Call of Duty on PlayStation platforms after the merger. One of the FTC's chief concerns has been the possibility of Microsoft making the series exclusive to Xbox.
The deadline for Microsoft to acquire Activision Blizzard is tomorrow (Tuesday, July 18). While the two companies face no barriers in the US, and have approval in more than 30 countries – including the European Union, one of three key markets – the block in the UK remains in place.
However, the UK's Competition and Markets Authority has said it will now consider new proposals from Microsoft that modify the deal and potentially address the regulator's concerns. While the CMA said it's unlikely to reach a decision by tomorrow, it will aim to do so before August 29.