EA taking racism more seriously | This Week in Business
Banning a FIFA player who hurled racist abuse via Instagram shows that EA's "platform" rightly extends beyond the confines of the game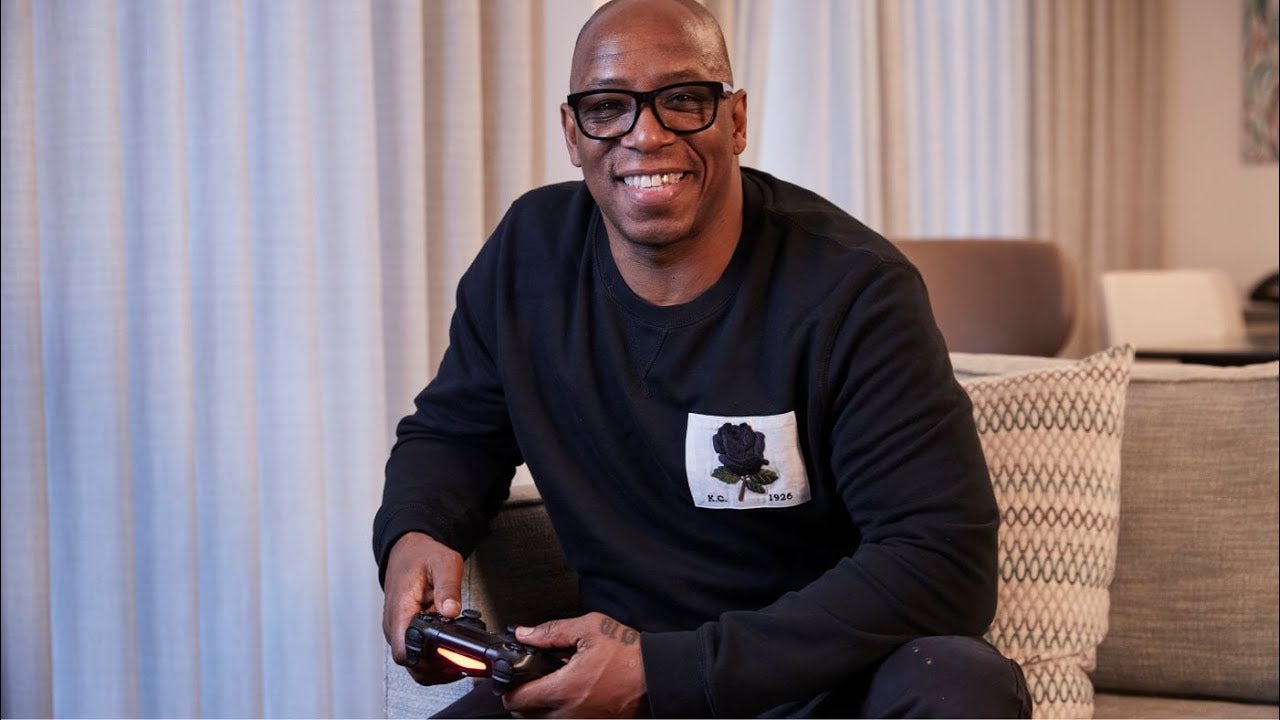 Let's lead this week with the story of a FIFA player receiving a lifetime ban for racism.
Ordinarily this wouldn't even be news, much less news that I felt the need to revisit and pick apart in a weekly column. Online gaming has a certain percentage of awful people, and publishers will, on occasion, give them the boot.
But this story is interesting for a few reasons. First, the target of the racist abuse was former pro footballer Ian Wright, one of the stars of yesteryear who has been featured in FIFA's Ultimate Team. Second, the abuse in question didn't take place in a game of FIFA. It was actually hosted on Instagram, where an 18-year-old sent Wright 20 angry messages after losing a game of FIFA while playing with Wright's virtual approximation on his team.
A lifetime ban sounds absolutely deserved in this case, and I'm particularly encouraged by the fact that EA imposed it as a punishment for actions that happened outside of the actual game. Too often the people who run social networks and games turn a blind eye to abuse that happens around their products just because it was coordinated or perpetrated somewhere else. Wright's comments on his podcast after the fact (as seen in Eurogamer's coverage of the news) suggest EA actually understands this, and is working to fix it.
QUOTE | "[Electronic Arts] even apologized to me, which I found really strange. I said to them, you don't have to apologize to me. They said, no we do have to apologize to you simply because it was our platform that he came for you on. We have a responsibility to make people who want to use our platforms, are safe to do so." - Wright, saying EA Sports "stepped up" for him.
It's second-hand -- simply Wright's recollection of EA's sentiments -- but it's exactly the approach companies need to be taking, one that views their platforms as more than just the games their servers run on.
Because games are a larger part of people's lives than simply the time they spend logged in and playing, particularly as publishers have leaned into gameplay driven by social aspects, by friends, by sharing. They spill out into the rest of people's lives by design. And if companies are going to cultivate and profit from that, they bear some responsibility for harm that arises out of a refusal to moderate their communities, no matter where or how that harm actually manifests. Abuse that stems from your game is abuse in your game, no matter where it technically takes place.
This is a decent turnaround for the company from last year, when it didn't care nearly enough about the racism it was hosting within its games.
In the wake of the Black Lives Matter movement, EA Sports was receiving well-deserved criticism for letting racism pass unchecked in its online modes. It responded with a pledge to crackdown on toxic behavior of all stripes, a Positive Play Charter detailing behavior it would no longer tolerate, and the removal thousands of user-generated teams and players that violated those rules.
At the very least, this ban is evidence that EA hasn't forgotten that pledge. Now we just hope the company continues to pay this much attention to racist behavior in its games when the target isn't a famous athlete and a business partner featured in them.
Speaking of platforms and how seriously they take these issues...
STAT | 2% - Roughly the percentage of Twitch user reports of hateful conduct, sexual harassment, and harassment that actually led to enforcement. "Enforcement" includes everything from a simple warning to an indefinite ban.
QUOTE | "Ensuring play is fair is critical to all of us at EA... While EA does own a patent for [Dynamic Difficulty Adjustment] technology, that technology never was in FIFA, Madden or NHL, and never will be. We would not use DDA technology to give players an advantage or disadvantage in online multiplayer modes in any of our games and we absolutely do not have it in FIFA, Madden or NHL." - In a statement after a lawsuit over DDA in Ultimate Team games was dropped, Electronic Arts explains that it simply spends time and money patenting questionable practices it would never in a million years think of actually using.
QUOTE | "It would be desirable if a user could use an inexpensive, simple and non-electronic device as a video game peripheral." - A Sony inventor, shortly before describing a way of using bananas as game controllers.
QUOTE | "Our ongoing examination into digital markets has already uncovered some worrying trends. We know that businesses, as well as consumers, may suffer real harm if anti-competitive practices by big tech go unchecked." - Andrea Coscelli, chief executive of the UK's Competition and Markets Authority, explains why the watchdog has started an investigation into anti-competitive behavior by Apple.
QUOTE | "It's not just that Game Pass is fantastic, or that Sony must emulate it precisely; it's that Microsoft's strongest card is being played against one of Sony's weakest, as PlayStation's alternative offering to Game Pass is poorer value, badly thought out, frustrating, and confusing." - Rob Fahey looks at Sony and Microsoft's competing offerings, and how Game Pass could help Xbox narrow the gap as the generation goes on.
QUOTE | "While Pokémon fans get older and grow up with the games, it's important to remember, it is a game aimed at a younger audience. A lot of people find that hard to accept. So Pokémon has to get a balance of pleasing the older fan, as well as younger fans or those new to the series." - Pokémon content creator Marti Bennett is just one of the people who helped us examine the franchise's past and future this week on the occasion of its 25th anniversary.
STAT | 7 inches - The size of the OLED screen on a new version of the Switch that will offer 4K visuals in docked mode, according to a Bloomberg report. The original Switch has a 6.2-inch screen, while the Switch Lite screen is 5.5 inches.
QUOTE | "It's no secret that Epic is invested in building the metaverse and Tonic Games shares this goal." - Epic Games founder and CEO Tim Sweeney portrays Epic's acquisition of Tonic Games Group not as a company adding a bonafide phenomenon like Fall Guys to its stable of properties, but as another in a long line of attempts to take a cliché of dystopian sci-fi and make our reality look more like that.
STAT | 3 - The number of industry acquisitions making headlines this week. In addition to Epic's deal, Zynga acquired Echtra Games and Microsoft picked up Studio397.
QUOTE | "Criterion is one of the strongest racing studios in the industry, and the work they have accomplished on the next Need For Speed is truly inspired and will breathe new life into one of our most storied brands. We're going to give Criterion the time to reach the game's full promise and deliver it in FY23." - EA chief studios officer Laura Miele goes out of her way to reassure fans that the publisher still values Criterion's racing acumen, even though it recently acquired racing specialist Codemasters and this week delayed Criterion's Need for Speed so the studio can work on Battlefield.
QUOTE | "I'm not even going to try to summarize this mess." - Me, when considering putting anything in this column about the ugly back and forth between The Sinking City publisher Nacon and The Sinking City developer Frogwares over the Steam version of The Sinking City that has resulted in five different stories on the site in the past week. One. Two. Three. Four. Five.