EA bans FIFA player following racial abuse towards ex-footballer Ian Wright
The lifetime ban was issued after the player sent racist messages to Wright following a lost FIFA game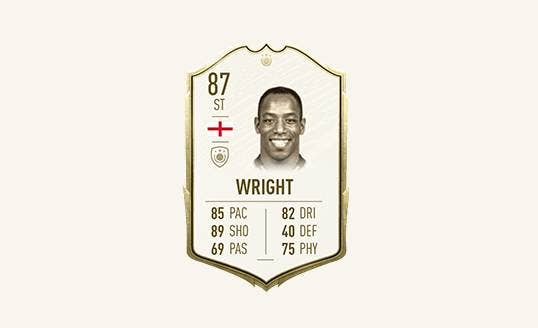 EA banned a FIFA player who racially abused former footballer Ian Wright following a lost in-game match.
In May 2020, 18-year-old Patrick O'Brien was playing in Ultimate Team mode using Ian Wright icon card and, after a lost game, sent 20 racist messages to Wright himself on Instagram, Eurogamer reported.
The case went to court, with O'Brien apologising to Wright and pleading guilty. He was not given a criminal conviction as the judge considered last week that he had shown sincere regrets.
Reacting to the judgement on Twitter, Wright said he was "disappointed," adding that this was "about consequences for acts of racism."
"My forgiveness of this young man was for my own deeply personal need and desire to move forward without further anguish," he said. "I'm a 57 year old man that has experienced racism throughout my life. I wasn't expecting my forgiveness to be an invitation to lighten a sentence.
"An individual wished death upon me because of my skin colour. No judge's claims of 'naivety' or 'immaturity' will ever be accessible to us. The supposed immaturity or naivety of our attackers is never any comfort. So yeah I am disappointed. I'm tired. We are all tired."
The ban issued by EA is a lifetime one, with VP brand for EA Sports FIFA David Jackson telling Eurogamer that this "behaviour by the player was unacceptable on every level, and we will not tolerate it."
Wright praised EA's reaction in his podcast, saying that the company apologised to him and "changed their whole policy" following the attack.
"As small as [the lifetime ban] is, it's a little chip out of the massive mountain that is racism, but what it proves is there is some consequence somewhere," he continued. "It just made me feel good, because it's companies like that that are going to stand on the right side. And people will say things like, well EA Sports have done this and EA Sports have done that. But the fact is guys, EA Sports have stood up and said that's wrong and we're going to make sure we do something about that."