What the current wave of layoffs means for the games industry
Analysts, recruiters and investors weigh in on the impact of mass redundancies, and the longer term prospects for the business of video games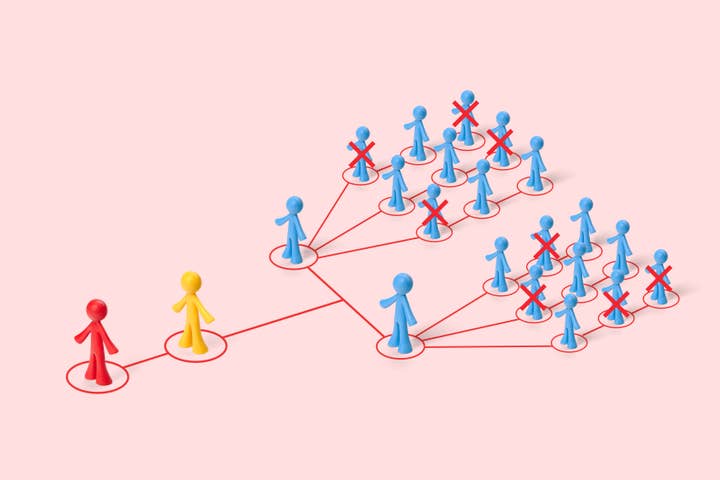 Sign up for the GI Daily here to get the biggest news straight to your inbox
2023 continues to be a difficult year when it comes to layoffs.
In the past couple of weeks alone, companies including Ascendant Studios, Beamdog, Crystal Dynamics, Roblox, Blizzard, Epic Games, Team17, Naughty Dog, Twitch and Keywords have all dismissed varying numbers of staff, ranging from 10 Hearthstone developers to more than 800 Epic employees.
The reasons for these redundancies can vary. Crystal Dynamics and Beamdog, for example, were part of Embracer's ongoing restructure which also resulted in the closure of studios such as Volition. Meanwhile the Keywords layoffs reported today are a consequence of BioWare ending its contract with the services firm. But when job cuts make headlines so frequently in such a short space of time, it's easy to see there are wider issues at work.
GamesIndustry.biz reached out to a range of analysts, recruiters and investors, who all cite myriad factors that are a sign of the current economic climate: high interest rates, inflation, slowed growth, rising production costs, and increased competition (to name but a few). These challenges are not unique to gaming, as indicated by the widespread layoffs at major tech firms like Microsoft, Meta and Amazon.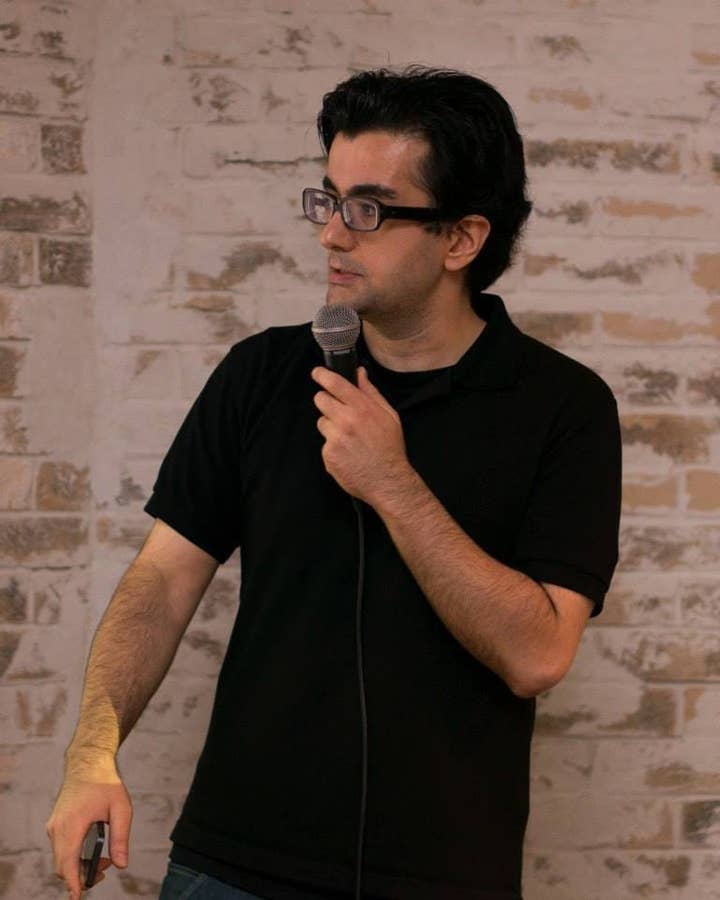 "In gaming, the significance of 'efficiency' has risen dramatically over the last 18 months," Kantan Games CEO Serkan Toto tells us. "There is a much higher sense of urgency now to save costs and run slimmer organisations. The pressure is on for game industry CEOs to pull out the hammer and handle the biggest cost block of them all, namely staff. And this is what we have seen in 2023.
"All this happens under a sense of 'If we don't do it, our competitors will and then eliminate us on efficiency,' and people get fired left and right at the moment. There is also the phenomenon that often CEOs think 15% to 20% of their people are redundant anyway at any point in time."
Hiro Capital partner Spike Laurie believes you can trace the current wave(s) of layoffs to one in particular: Elon Musk cutting 50% of Twitter's workforce in November 2022.
"He had figured out from people's electronic passes that there were more people serving food in the cafeteria than actually there to eat it," he says. "This was the impetus other business leaders needed in order to start looking carefully at the size of their companies and start making judicious cuts. Why? We have come to the end of an economic cycle, fuelled by an addiction to cheap and readily available cash.
"A year later, we're seeing cuts in the games industry workforce and many good, talented people losing their jobs and financial security. This is made more painful for those affected by the high cost of basic goods like energy and food."
Widespread layoffs are made all the more galling by what IDG Consulting's SVP of consulting Emilie Avera describes as a "glaring disparity" between executive and non-executive compensation, particularly in publicly traded companies.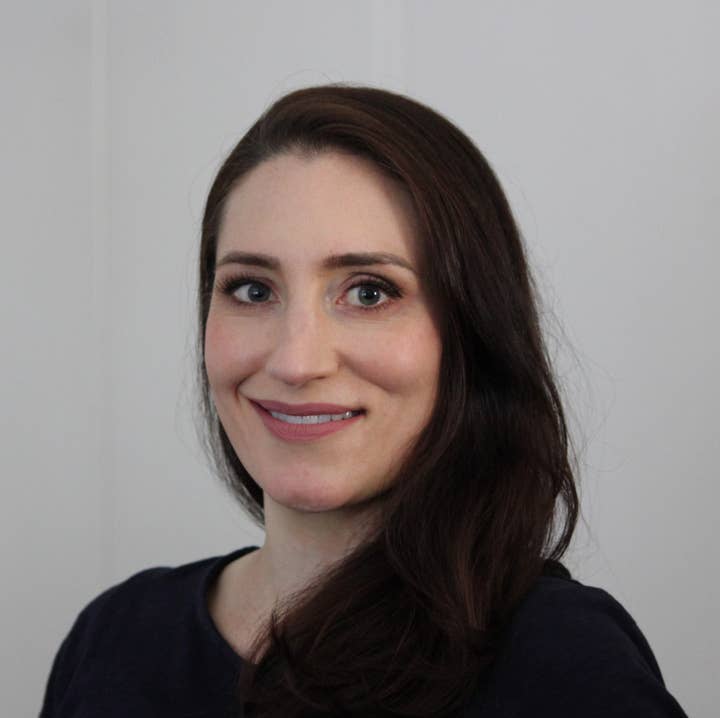 "While measures like contractor and employee layoffs effectively reduce overhead costs and momentarily boost the appearance of balance sheets, there's an evident lack of comparable reduction in total compensation packages for executives," she says.
She continues: "When it comes to executive compensation, the current imperative is a robust 'pay-for-performance' model, where executive boards strictly enforce benchmarks for the upper echelons of management. Their compensation should be tied to tangible outcomes and performance metrics, with compensation adjusted downwards if the set targets aren't met."
The pandemic inevitably factors into the current state of the market, too. Avera observes that the games industry expanded dramatically while stay-at-home measures were in place, but this was never going to last.
"As money started to dry out, firms were forced to reassess the ways funds were allocated, with layoffs emerging as an immediate solution to cut expenses," she explains. "The short-term vision of chasing aggressive growth, often at the expense of sustainable profitability was exacerbated by investors — lured by the promise of rapid returns, many pursued hasty acquisitions, often without sufficient diligence paired with poor budget management. This frantic approach, driven partly by a 'fear of missing out,' had the unintended effect of bruising the industry they had aimed to prop up."
Avera compares this to the entertainment sector, where streaming platforms prioritised audience expansion over profitability. Just as the streaming space is now recalibrating by increasing prices to "mend their unsustainable model," the games industry is going through "a comparable reckoning."
"The pace of growth for the games industry has peaked. It will keep growing, but mostly driven by increasing population and better internet connectivity, rather than by strengthening fundamentals of the business"

Karol Severin, Midia Research
Liz Prince, head of recruitment specialist Amiqus, says that from a hiring perspective, the current situation is more of a recalibration than a deep-seated industry issue that warrants serious concern.
"Firstly, I'd like to express my compassion for all those affected by the recent layoffs and studio closures," she says. "These times are undoubtedly challenging, and it's deeply unsettling to see talented individuals in our industry facing job losses.
"Every sector undergoes cycles of expansion and retraction, and what we're seeing looks to be a post-COVID realignment. As we know, during the pandemic there was a huge surge in games and this sudden boom led to studios scaling up swiftly, making acquisitions, and perhaps some over-investment in certain areas. Now some studios need to readjust. But it's worth noting that while certain studios are facing challenges, there are many others that are expanding."
Ampere Analysis' head of games research Piers Harding-Rolls agrees: "This is nothing new, especially in tougher economic times, although the scale of big budget games development today means that when a project gets cancelled, this can lead to hundreds of layoffs and that means a broader impact than in the past.
"It wasn't long ago that a major talking point of the industry was talent shortage. Key positions within studios were going unfilled and competition between companies for talent was intense. For bigger companies, this was part of the strategic rationale behind many of the acquisitions that took place between 2019 and early 2022."
He adds that the M&A spree during the past few years was also fuelled by "lofty games company valuations" that peaked during the pandemic, and the availability of cheap debt. However, debt is now considerably more expensive and company valuations have fallen since Microsoft first announced its record-breaking proposed purchase of Activision Blizzard.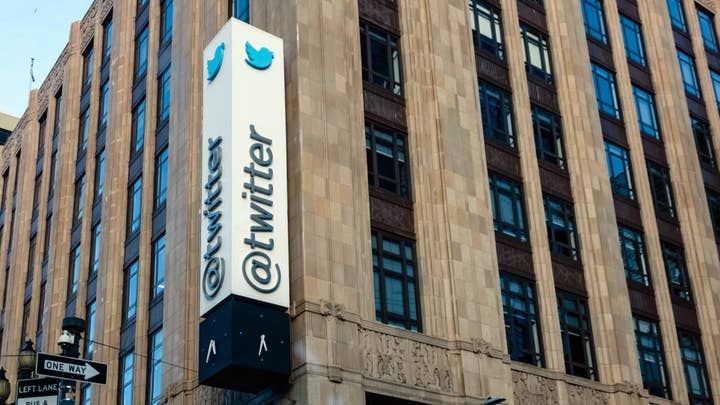 Laurie is also unsurprised by the recalibration and companies resorting to layoffs, noting that many have been housing "large, unprofitable teams."
"For a while, at peak hype, there were too many games being made by too many new teams, funded by cheap money and by the temporary boom in venture capital financing," he explains.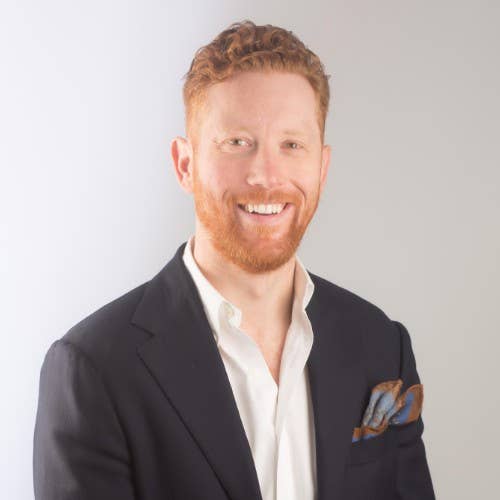 "Funds were pouring money into untested blockchain and metaverse studios, driving up wages but often not providing the studios enough runway to launch a game."
Avera adds another factor: consumers are buying fewer games and spending more time with select franchises, a trend likely to accelerate as the market continues to shift towards live service titles. Even single-player titles are demanding more of players' time, with Avera noting that some of the biggest recent hits, including Baldur's Gate 3 and Zelda: Tears of the Kingdom, take 50 or more hours simply to get through the main story.
"These lengthy games, combined with a labor/talent shortage among developers, engineers and designers, place immense pressure on an industry striving to capture as much mindshare as possible from a discerning gaming audience," she says.
Kim Parker-Adcock, owner of recruitment agency One Player Mission, adds that consumers' spending habits have broadened again in the wake of lockdowns: "People are spending what disposable income they have on going out, holidays abroad, events and so on. You will still get the die-hard gamers spending every spare dime on games but a lot less can afford a luxury item that might also require buying new hardware to play them i.e. latest consoles. Sony's recent exclusives are no longer being released on PS4, so you'll have to fork out £400+ for a PS5, too."
Midia Research co-founder and senior analyst Karol Severin adds: "The pace of growth for the games industry has peaked. The industry will keep growing in dollar terms, but it is mostly going to be driven by increasing population and better internet connectivity, rather than by strengthening fundamentals of the games business. While in-game spending will still grow, so will games subscriptions. And as cloud gaming subscriptions grow, there will be less of a need to buy high price point individual games.
"The games industry is about to see similar pressures as the music and video industries saw when streaming subscriptions truly took off. There will, of course, be many differences in how these dynamics will play out, but the fact that the value of an individual game in consumers' eyes will decline is inevitable. As such there will be a need for fewer games, therefore fewer developers and publishers."
"Every sector undergoes cycles of expansion and retraction, and what we're seeing looks to be a post-COVID realignment... While certain studios face challenges, many others are expanding

Liz Prince, Amiqus
Severin adds that the number of games released is growing significantly faster than global games revenue; for example, he says, Steam is tracking to have seen more than 13,500 games in 2023, compared to 12,500 last year.
There is also the added issue of companies whose business models aren't necessarily dependent on games (such as Netflix, Amazon and Apple) increasingly grabbing for more market share.
In terms of what the industry can do going forward, Avera has a series of suggestions. For example, she believes generative AI could be used to assist (but not replace) overburdened development teams and reduce total development time, and predicts that more companies will turn to outsourcers such as Keywords and Virtuos for services such as art, engineering, audio and more so their in-house teams can focus on their core strengths.
User-generated content could also be a way to trim development costs, although she acknowledges there are imperfections in this business model, citing the public scrutiny over Roblox and its revenue-sharing models. But ultimately, Avera believes the industry needs to address its expectations.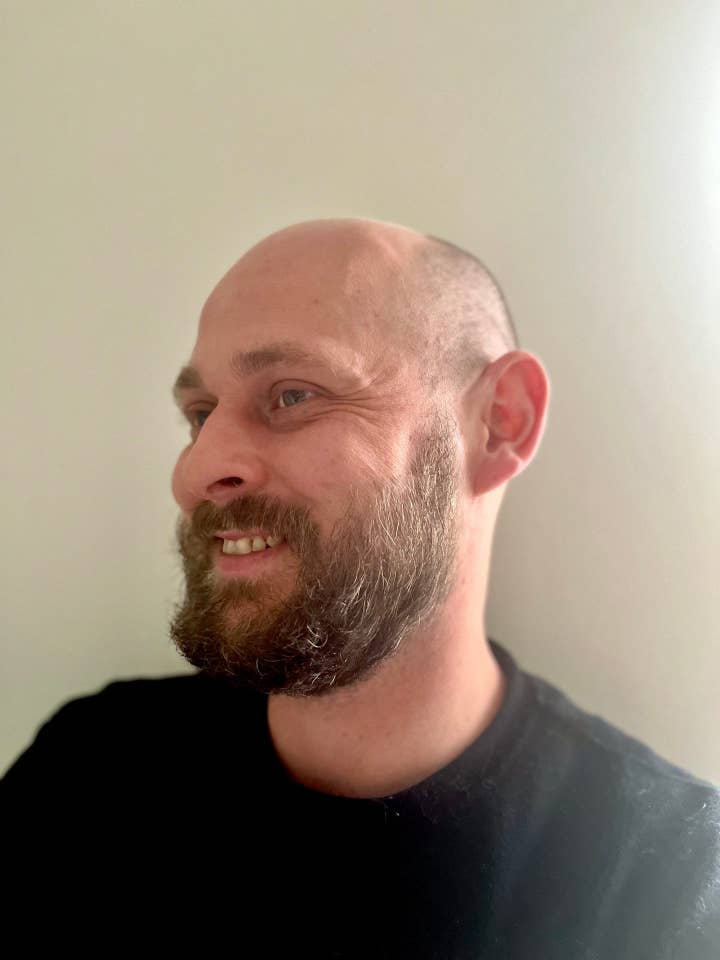 "Righting the ship will require gaming companies and investors to agree on and adhere to realistic KPIs," she says. "While positive sentiment around a game on social media platforms is heartening, it does not necessarily correlate with solid sales. Tangible metrics such as review scores, pre-sales, and proven track records of releasing games with minimal bugs should be appraised when making investment decisions."
She adds: "It's undeniable that some studios may experience further financial strain, and additional course corrections — including new layoffs — might be forthcoming. Yet these adjustments, however painful in the short term, are necessary steps toward ensuring a sustainable future for the gaming industry."
Severin adds that there is no silver bullet, since so many of the factors behind these layoffs are out of the industry's control: inflation, interest rates, and so on.
"The games industry was staffed and invested for overdrive success and is simply correcting to a more natural/profitable equilibrium now," he says. "Though much of the above sounds like doom and gloom, this industry isn't going anywhere – it will still be worth approximately $187 billion this year. For games companies thinking of future projects, carefully planning routes to profitability over user growth will become increasingly important. Also, we see increasingly more success in the future for games that focus on capturing and serving enthusiastic niches, rather than competing for mass audiences."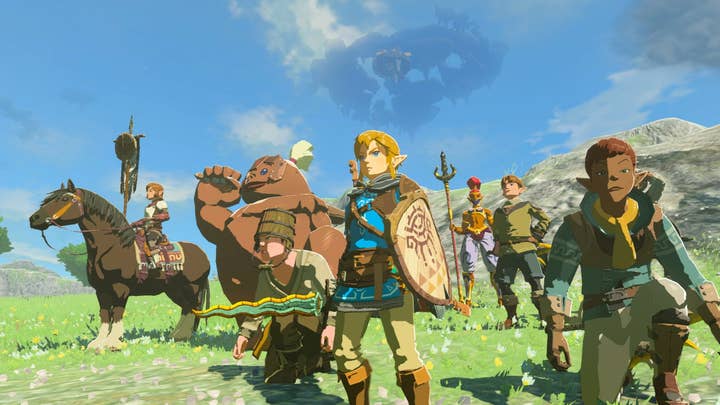 Toto warns that these layoffs are not about to ease off anytime soon, adding: "There are still studios in the market that seem to be overstaffed, looking at them from the outside. My guess is we will see further bad news through 2024."
Prince assures those affected by these and future layoffs that their skills and expertise are "still very much in demand," noting that there are still plenty of studios looking for talent. Similarly, Parker-Adcock notes that the downsizing of studios often leads to new ones opening doors.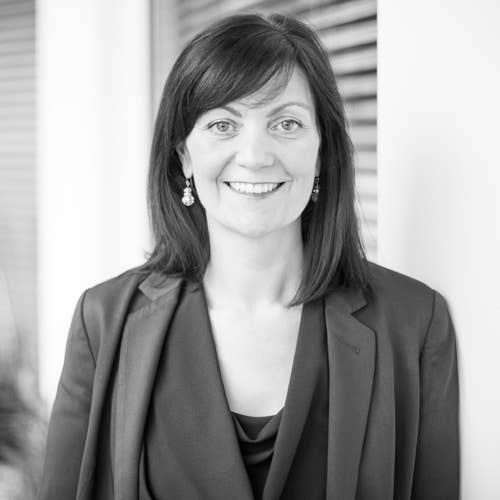 "Whilst these [new] studios are still growing, it's [key] to make sure they don't overspend to ensure their survival and again only hiring for critical roles. I don't see much changing until the new year once the industry has seen what sales have been like for their Christmas releases."
Laurie concludes by observing that the future may "superficially look challenging" but the growth of the industry with Gen Z rising and games technologies being adopted by big tech firms like Meta and Apple means there is still cause for optimism.
"Now is the time for talented individuals to use the incredible suite of tools available to them to build fun and engaging experiences for people to enjoy," he says. "If this round of layoffs in the industry is the catalyst people need to build new games in a leaner, more efficient and creative way, we are all richer for it.
"We must remember how lucky we are to work in such a flourishing industry. When the macroeconomic climate improves, games will inevitably be at the forefront of driving new growth and jobs. Our skills will be deeply valuable in the new forward looking digital economy."
Sign up for the GI Daily here to get the biggest news straight to your inbox