Embracer announces restructuring program, studio closures expected
It's "too early to give an exact forecast" on the number of layoffs, CEO says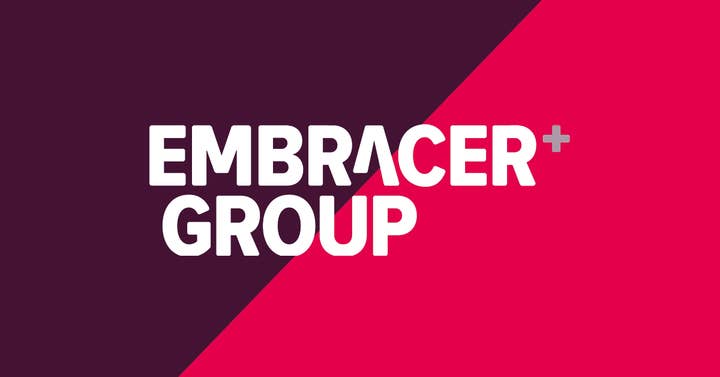 Sign up for the GI Daily here to get the biggest news straight to your inbox
Embracer has announced a restructuring program, which will lead to studio closures.
The "comprehensive" program, CEO Lars Wingefors said, is to "better optimise the use of [Embracer's] resources."
As part of the restructuring, the company intends to take "operational and financial measures to increase cash conversion, improve efficiency and reduce capex," in order to reach a financial net debt under SEK 10 billion (roughly $930 million) by the end of the financial year 2023/2024.
Embracer also plans to reduce overhead costs by at least 10% or SEK 800 million ($75 million) per year.
While the company didn't provide further details on that aspect, it did say that its restructuring actions will include "the closing of studios and termination of projects, that have not yet been announced and with low projected returns."
"Embracer currently engages close to 17,000 people and while that number will be lower by the end of the year, it is too early to give an exact forecast on this"Lars Wingefors
In an open letter, Wingefors said: "Embracer currently engages close to 17,000 people and while that number will be lower by the end of the year, it is too early to give an exact forecast on this."
The company will reduce investment into external development to focus "on internal development based on owned or controlled IP," while also seeing "increased external funding of internally developed, large-budget games."
Consolidation is also listed as part of the actions, as is the "creation of a more comprehensive, centralised process for game investment and progress review, while maintaining creative freedom."
As of March 31, 2023, Embracer's net debt amounted to SEK 15.6 billion ($1.45 billion)
While the program is effective immediately, Embracer said it will be fully implemented by October 1, 2023 and be divided into different phases until March 2024.
"The program is expected to have a neutral impact on Adjusted EBIT in FY 2023/24, with lower overhead costs, but also lower net capitalised development costs and slightly lower net sales," the company clarified.
Wingefors commented: "During the past years, Embracer invested significantly both in acquisitions and into a strategy of accelerated organic growth. We have acquired some of the world's leading entertainment IP and we have invested into one of the largest pipelines of games across the industry. The program presented today will transform us from our current heavy-investment-mode to a highly cash-flow generative business this year."
He later continued: "After completion of this program, we will generate growth in profitability with less business risk and with higher margins in the PC/Console segment over the coming years. This, in turn, will give us the freedom to continue to grow and deliver the high-quality experiences our players really value."
As part of the restructuring program, Embracer has made key changes to its executive management team.
Earlier this year, Embracer announced that a deal worth over $2 billion collapsed due to "external factors."
In its financials for 2022, the company saw its sales rise but admitted it was a "challenging year."
In November 2022, the company had announced a "special review" of its business to account for new market conditions.
Embracer had been on a buying spree for a few years now. Its most recent meaningful acquisitions included Crystal Dynamics, Eidos Montreal and Square Enix Montreal (acquired for $300 million in May 2022, before closing down Square Enix Montreal's studio and QA team in November of the same year), Asmodee for €2.75 billion in December 2021, and the Lord of the Rings IP, Tripwire, Limited Run and more for almost $600 million in August 2022.
Sign up for the GI Daily here to get the biggest news straight to your inbox