Palace intrigue on the GameStop board of directors | This Week in Business
Skyrocketing stock and pandemic store closures have made an eventful year for the brick and mortar retailer, but the biggest news has been happening behind the scenes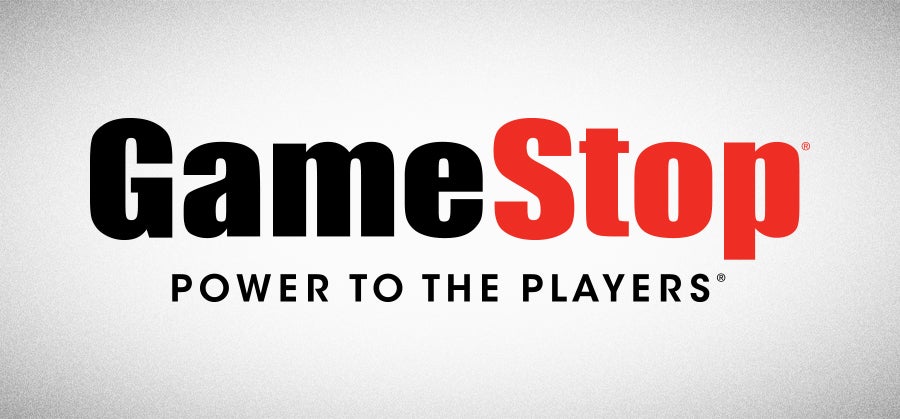 Something interesting is happening at GameStop.
No, not the mind-boggling January stock spike, although that was nothing if not interesting.
What I'm talking about is the slow takeover the company has been seeing over the past year, and the mysterious strategy it says it will embrace going forward. IGN had an in-depth look at the boardroom turmoil recently, but we'll try to briefly summarize it here
Last year, a couple of GameStop stockholders (Hestia Capital and Permit Capital) took their gripes with the retailer's management team public, and nominated a couple candidates to represent them on GameStop's board of directors.
Prior to the annual meeting where stockholders would vote on the nominees, GameStop put out a press release slagging those nominees -- Kurtis Wolf and Paul Evans -- as "poorly qualified" and recommended people vote to bring back the existing 10 boardmembers instead.
QUOTE | "Wolf and Evans possess no retail experience, video game experience, or omni-channel experience. It is clear that the Dissident Stockholders do not actually want a stockholder representative on your Board -- they only care about adding Hestia Capital's founder, Kurtis Wolf, to your Board so that he can reward himself at the cost of all of GameStop's other stockholders." - GameStop, telling shareholders how utterly unqualified Wolf and Evans were.
QUOTE | "We welcome Mr. Wolf and Mr. Evans to the Board, and look forward to working together to deliver value to all GameStop stockholders." - GameStop, two weeks later, after shareholders elected the inexperienced newcomers over a pair of directors who had served on the board for years.
Hestia and Permit weren't the only shareholders upset with GameStop management though. In November, RC Ventures, which owned about 10% of the company, sent a letter lambasting GameStop leadership for not capitalizing on market shifts like digital distribution (where platforms cut out retailers and sell directly to end users), the explosion of mobile (where platforms cut out retailers and sell directly to end users), and the shift to purchasing from online retailers like Amazon (which operate at such an unfathomably large scale with such disgustingly ruthless efficiency they can sell things cheaper and deliver them quicker than virtually anyone else).
QUOTE | "GameStop needs to evolve into a technology company that delights gamers and delivers exceptional digital experiences - not remain a video game retailer that overprioritizes its brick-and-mortar footprint and stumbles around the online ecosystem." - RC Ventures, in its letter to the GameStop board, explaining that the retailer's problem is that it is not a different company in a different line of business.
RC Ventures continued to pressure the retailer, and in January of this year, GameStop announced it had reached a deal with RC that would add three new appointments to the board: RC Ventures manager and former Chewy CEO Ryan Cohen, former Chewy CFO Jim Grube, and former Chewy chief marketing officer Alan Attal.
That brought the board temporarily up to 13 members, but in announcing the agreement with RC Ventures, GameStop said four of its previous boardmembers would not be standing for re-election at the next annual meeting, and the board would shrink to nine. The expected nine-person board would be made up primarily of activist shareholders appointed in the past year.
With all of his long-standing allies going or gone, it's unclear if GameStop CEO George Sherman could push back on the desires of the new boardmembers even if he wanted to
But that's been shaken up yet again, as this week we learned that there are actually eight boardmembers departing, including one of the activist appointments, Paul Evans. In fact, the only directors standing for re-election at the next annual meeting are four activist appointments (the Chewy trio and Kurtis Wolf), and GameStop CEO George Sherman. The company has not released any information on who might be nominated to fill the remaining four seats on the board.
The upper echelons of GameStop management have also undergone a significant overhaul since, with the resignations of CFO Jim Bell and chief customer officer Frank Hamlin. Hamlin had been in charge of the company's previous reinvention strategy, which would have turned stores into social hubs focused around retro games, esports, or tabletop gaming. (That strategy was being trialed in a number of stores in Tulsa, Oklahoma before the pandemic upended plans.)
With all of his long-standing allies going or gone, it's unclear if Sherman could push back on the desires of the new boardmembers even if he wanted to.
Further indication of who was running the show came earlier this month when GameStop announced it had formed a special committee to "transform GameStop into a technology business," echoing the wording and the vagueness of the RC Ventures letter. The committee consists entirely of activist shareholder boardmembers: Cohen, Attal, and Wolf.
The problem is we still don't have any details about how this technological transformation is going to take place, and we're not entirely sure the new boardmembers do, either.
QUOTE | "We have stopped short of outlining a detailed turnaround plan in this correspondence because the onus is on the Board and [GameStop CEO] Mr. Sherman to do their jobs and produce a viable strategy." - RC Ventures, in its November letter to management, pointing out the problem but conveniently explaining how it's not the one responsible for coming up with the solution.
Once Cohen and his cohort became the ones responsible for that detailed turnaround plan, they got a lot quieter about the need for details. We're not the only ones who have noticed this, as Wedbush analyst Michael Pachter brought it up in a note to investors this week with the headline, "We're obsessed with the Mysterious Strategy."
QUOTE | "We can only surmise that the dismantling of Mr.Sherman's hand-picked team and its replacement following Mr. Cohen's ascension to the GameStop board are related. With that said, we continue to wait for Mr.Cohen to reveal his new strategy for the company." - Pachter is likewise in the dark about what GameStop is planning, but made clear he thought the company will "benefit meaningfully from the growing presence" of Cohen.
Pachter also noted two "troubling" things about GameStop related to the recent spike in share price. First, why hasn't the company taken advantage of it by selling new stock? Second, why haven't the activist investors just cashed out, considering they probably weren't expecting to drive the share price up to its current levels organically?
As a business, I think GameStop's as interesting as watching paint dry, and with roughly the same potential for long-term profit.
But as a corporate America soap opera? This thing is spell-binding.
STAT | $215.3 million - GameStop's net loss for the full fiscal year ended January 30, an improvement over the $470.0 million it lost the prior year and the $673 million it lost the year before that.
STAT | $42 million - Roughly the minimum amount of GameStop chief customer officer Frank Hamlin's severance package. It includes a lump sum payment of $2.06 million, the automatic vesting of equity awards amounting to about $40 million in wildly inflated GameStop stock -- thank you Reddit-induced short squeeze -- and up to $27 million more in additional equity awards if the retailer hits certain performance targets.
STAT | 1 year - Former Nintendo of America president Reggie Fils-Aime's tenure on the GameStop board of directors. An SEC filing this week revealed that Fils-Aime is one of eight members of the board giving up their seats this summer.
STAT | $1.4 billion - Newzoo's estimate for global cloud gaming revenues in 2021. It believes cloud gaming brought in $633 million last year.
QUOTE | "I was running away in a way. However, I believe that running away can be very positive. Rather than stacking things upon oneself, I think that running away for something better is the healthier choice." - Former Ghostwire: Tokyo creative director Ikumi Nakamura explained why she left Tango Gameworks and the project she conceived of in a video announcing her plans to start her own studio.
QUOTE | "[Success] is actually built on trash. So much trash. Success is built on the ruins of failures that nobody else has seen, because they just weren't picked up by the public, weren't talked about or were just completely forgotten." - Innersloth community director Victoria Tran talks about how she changed her mindset about failure.
QUOTE | "[Distant crickets chirping. A tumbleweed blowing through the doors of a decrepit saloon in an abandoned down. A quietness so pure and unrelenting it makes you nervously clear your throat just to hear something again.]" - Sony, not replying to our request for comment on The Gamer's report that it would be shutting down the PS3, PSP, and PS Vita digital storefronts this summer.
QUOTE | "[S]omething that has become increasingly apparent over the past five, ten years is that the digitisation of the industry has extended the lifecycle of a product infinitely." - Capcom's European chief operating officer Stuart Turner says quality games can continue selling indefinitely, noting that Resident Evil 7 has been shipping more than 1 million copies per year since its launch four years ago.
STAT | $10 billion - The price tag for Microsoft's potential acquisition of popular chat service Discord.
STAT | $8.5 billion - The price tag for Microsoft's 2011 acquisition of popular chat service Skype. It had 170 million users at the time. As of last March, it had about 200 million.
QUOTE | "Niantic's AR technology has made it possible for us to experience the world as if Pikmin are secretly living all around us." - Shigeru Miyamoto, hyping up Pokémon Go developer Niantic's upcoming Pikmin title, which is "based on the theme of making walking fun."