Robinhood blocking purchase of GameStop stock
Update: Commission-free app that helped drive meteoric rise denies acting on behest of hedge funds, will allow "limited" purchasing tomorrow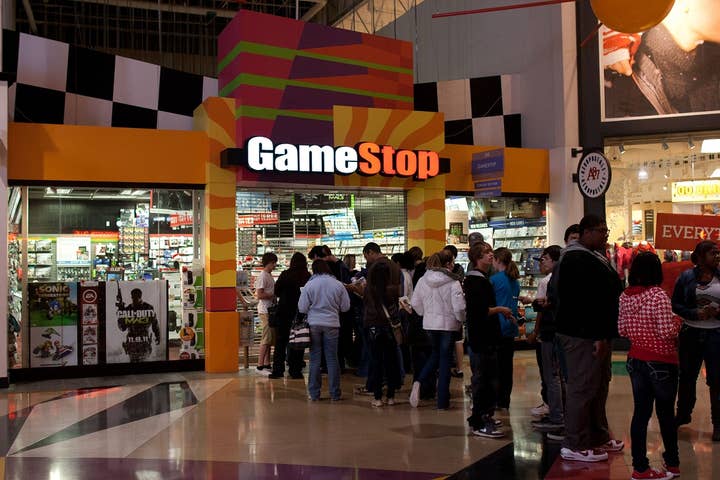 One of the popular trading tools used by individual investors to push GameStop's share price through the roof in recent weeks has decided it will no longer allow people to purchase the specialty retailer's stock.
Robinhood today announced it is blocking users from buying shares of GameStop, AMC Entertainment, BlackBerry, and a handful of other stocks on its commission-free service, but it will allow users who own those stocks to sell them.
"We continuously monitor the markets and make changes where necessary," Robinhood said in a blog post. "In light of recent volatility, we are restricting transactions for certain securities to position closing only..."
Motherboard reports that about 56% of Robinhood users own GameStop stock.
Robinhood announced its restrictions just before 10 a.m. Eastern time, when GameStop stock was trading for up to $483. It crashed to a low of $112.25 shortly after 11 a.m., but rebounded to $238.56 by 12:45 p.m.
In addition to drawing plenty of social media backlash, Robinhood's move has caught the attention of US Representative Alexandria Ocasio-Cortez, who said on Twitter, "This is unacceptable. We now need to know more about [Robinhood's] decision to block retail investors from purchasing stock while hedge funds are freely able to trade the stock as they see fit. As a member of the [US House Committee on Financial Services], I'd support a hearing if necessary."
Ocasio-Cortez added that the inquiries should not be limited to Robinhood.
"Committee investigators should examine any retail services freezing stock purchases in the course of potential investigations - especially those allowing sales, but freezing purchases."
Update: In a follow-up blog post, Robinhood said it would allow limited purchasing of GameStop and the other company shares tomorrow, and denied speculation that it had halted the purchasing of shares at the behest of investment firms that actually execute its users trades.
"Amid this week's extraordinary circumstances in the market, we made a tough decision today to temporarily limit buying for certain securities," Robinhood said. "As a brokerage firm, we have many financial requirements, including SEC net capital obligations and clearinghouse deposits. Some of these requirements fluctuate based on volatility in the markets and can be substantial in the current environment. These requirements exist to protect investors and the markets and we take our responsibilities to comply with them seriously, including through the measures we have taken today.
"Starting tomorrow, we plan to allow limited buys of these securities. We'll continue to monitor the situation and may make adjustments as needed.
"To be clear, this was a risk-management decision, and was not made on the direction of the market makers we route to."
GameStop shares closed the day's trading at $193.60, down 44% from its previous close of $347.51.