Capcom: "We're still shipping over 1m Resident Evil 7 units annually almost four years after its launch"
The publisher discusses Monster Hunter potential and Resident Evil's 25th anniversary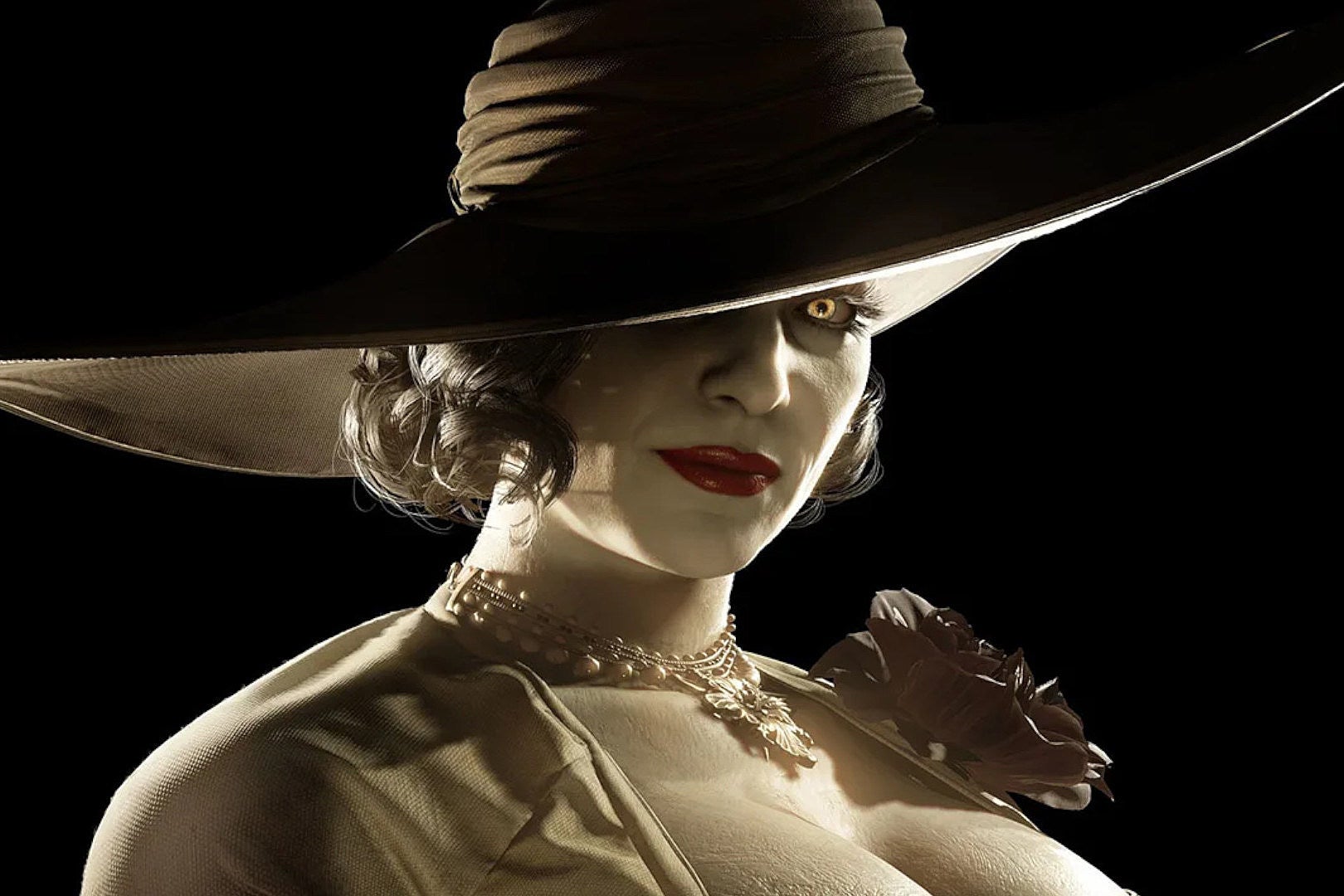 The start of 2021 for new game releases is -- to use my extensive vocabulary as a business analyst -- a bit rubbish. No doubt COVID-19 had more than a small part to play, but it's certainly a shame coming on the back of new console launches and record-breaking sales for Nintendo Switch.
But the early part of the year is not completely devoid of AAA releases. There's been a Hitman game and a Mario re-release, and there's a new PlayStation IP and Pokémon spin-off to come. And two of the biggest games to launch over the next two months are from the same company: Capcom.
"I'm not necessarily happy that the natural increase in users and sales are a result of a devastating pandemic"

Kiichiro Urata, Capcom
The first is the Nintendo Switch exclusive Monster Hunter: Rise, which arrives this week -- a game that's a little hard to predict. Monster Hunter has been hugely popular on Nintendo platforms, but its sales have been primarily concentrated in Japan. The last game, Monster Hunter: World, saw the series become a hit in the West -- it's now Capcom's most successful game with over 16 million sales -- but it was released on PlayStation and Xbox, not Nintendo. It begs the question: does Capcom have reduced Western expectations for this one?
"Not at all," insists Capcom's EMEA and UK marketing director Antoine Molant. "Let's look at the install base for Switch -- that's a pure success story and there's still so much more potential."
European COO Stuart Turner adds: "We're working very closely with Nintendo of Europe to make Monster Hunter: Rise a success in the region. We're very confident that the massive success we've had in the past on Monster Hunter: World will transfer across to the passionate fanbase we have on Nintendo Switch."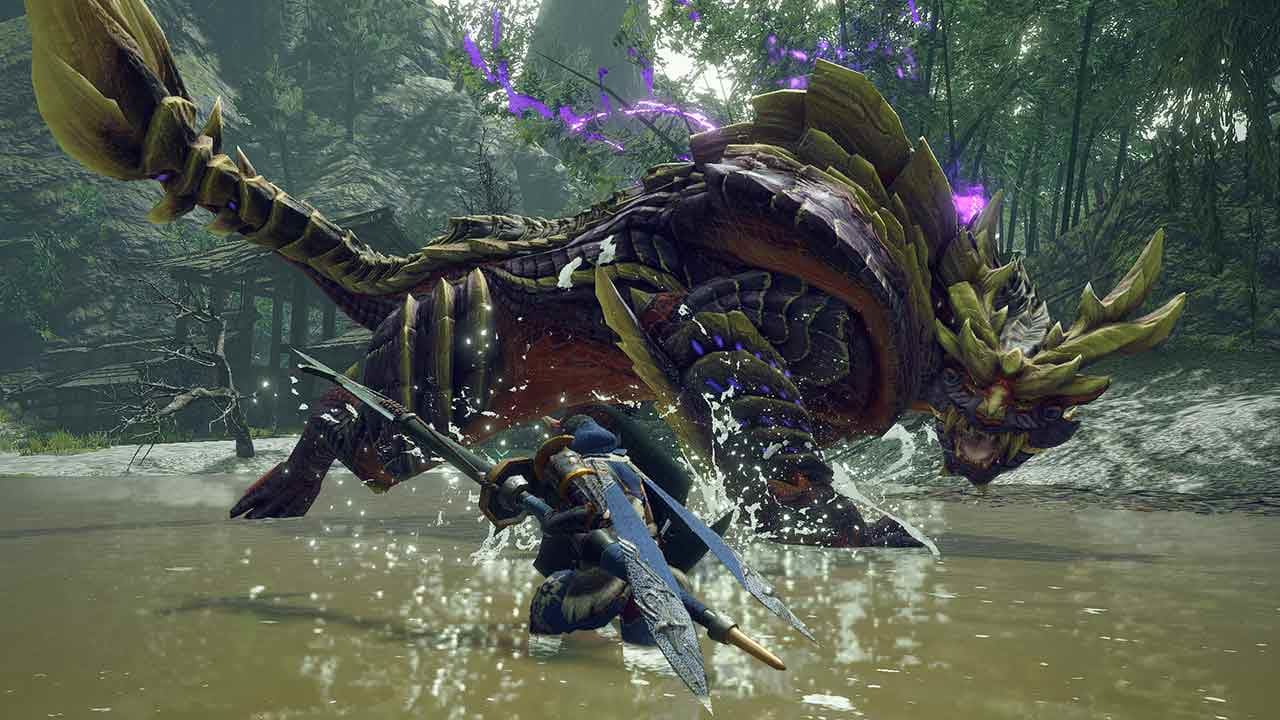 The second big game from Capcom is Resident Evil: Village in May. It's been a strong few years for the Resident Evil brand, and Village is one of the first big third-party games for the new PlayStation and Xbox. But like all games coming to the new machines, it has to contend with the fact that the install bases for both remain relatively small.
"Let's not forget that Resident Evil: Village will also be available for the widely-installed PlayStation 4 and Xbox One, as well as for PC," Molant says. "Internally, the most difficult thing is the breakdown of our forecast, as it is tied to how fast players will transition, and in connection, how hardware availability and future supply will support this."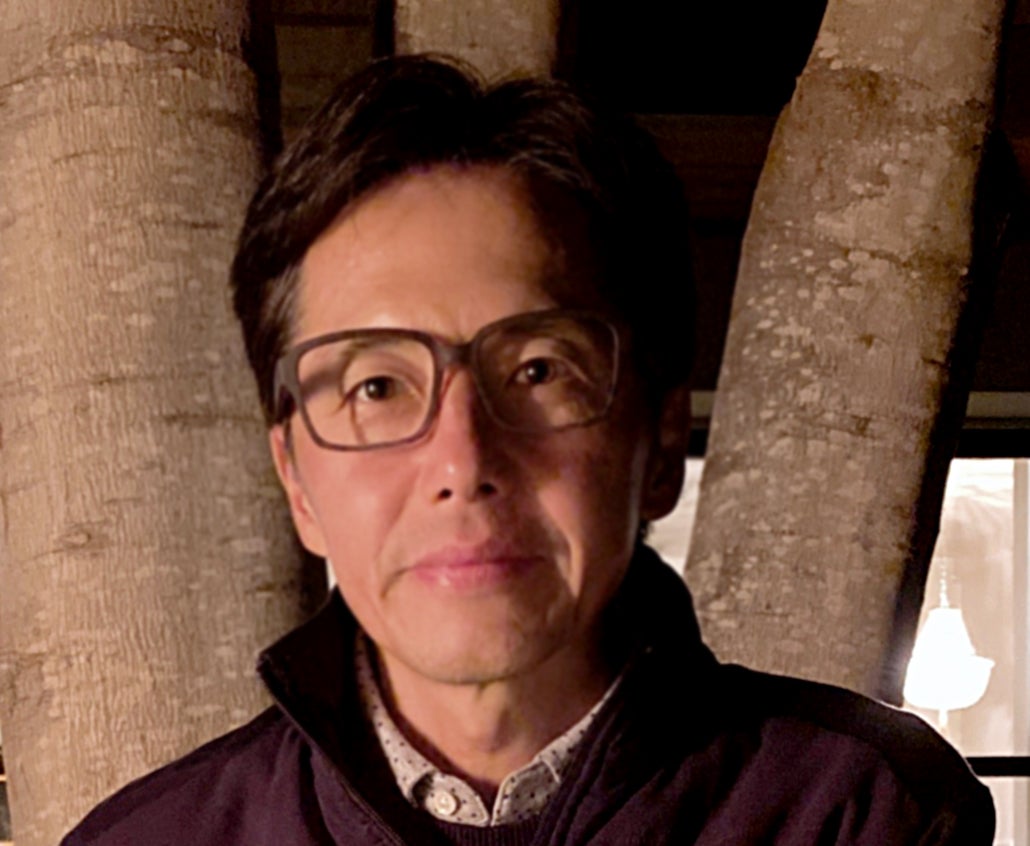 Turner adds: "We've known from our own sales over the past few years that our products will sell for five or even ten years plus. Village isn't necessarily about chasing a new platform audience, but rather allowing consumers to choose what platform they want to experience the game on. Whether that's PS5, PS4, Xbox Series, Xbox One, or PC at the present time or in several years. We are offering people console upgrades for no charge, as we firmly believe it's about experiencing Resident Evil: Village, not having to make a difficult purchase choice given future plans and timing of upgrading."
Having a busy start to the year isn't unusual for Capcom. Most of its big launches over the last generation have been concentrated during the first six months. It's very rare to see the publisher try to release anything significant during that traditional Q4 Christmas sales window.
"I believe that launching games during the holiday season isn't Capcom's most important strategy," European CEO Kiichiro Urata says. "By releasing new games during a quieter period, Capcom fans will be able to avoid the congestion and can focus on enjoying playing our games. From there, we would like to carry out effective price promotions for each season and offer the best for a wide range of gamers."
Turner adds that when to release a game isn't quite as crucial as it used to be: "Previously, we were very much about finding a window and giving space for the titles outside of a manic end-of-year to breathe and exist on their own terms. Day one sales are still super important for us and all our retail partners, but something that has become increasingly apparent over the past five, ten years is that the digitisation of the industry has extended the lifecycle of a product infinitely. It's no longer just about the sales in the first few weeks and months then fighting for a rapidly shrinking 'shelf space' with the hundreds of thousands of other releases.
"We're still seeing Resident Evil 7 shipping over one million units globally per year almost four years after its launch"

Stuart Turner, Capcom
"We know quality sells and keeps selling for many, many years. We're still seeing Resident Evil 7 shipping over one million units globally per year almost four years after its launch. By planning much more long-term across different markets we can look at factors such as platform sales promotions, Black Friday, etc... which become more and more important after the first 12 months."
The "digitisation of the industry" has come up more than a few times during Capcom's financial calls. The firm revealed strong results in January due to digital growth, and last year stated how 80% of its sales now come from digital, with an ambition to grow that to 90%. It's a goal that requires a lot of different approaches when looking over a region as varied as Europe.
"There is no one size fits all approach to the EMEA market, in what is a vast network of very different countries," Turner says. "When broadband infrastructure speeds can differ by 100mb/s in a few short miles, credit card adoption, cultural barriers, or even brick and mortar retail situations change vastly across national borders -- the need to retain flexibility in our digital approach is paramount.
"By having more digital data, we can identify the local variances in more detail than ever before, put plans into place to support all the markets in ways that suit the consumers, to develop how we invest and support each and every unique market. In doing this we will ultimately grow the Capcom brands and IPs across the entire region."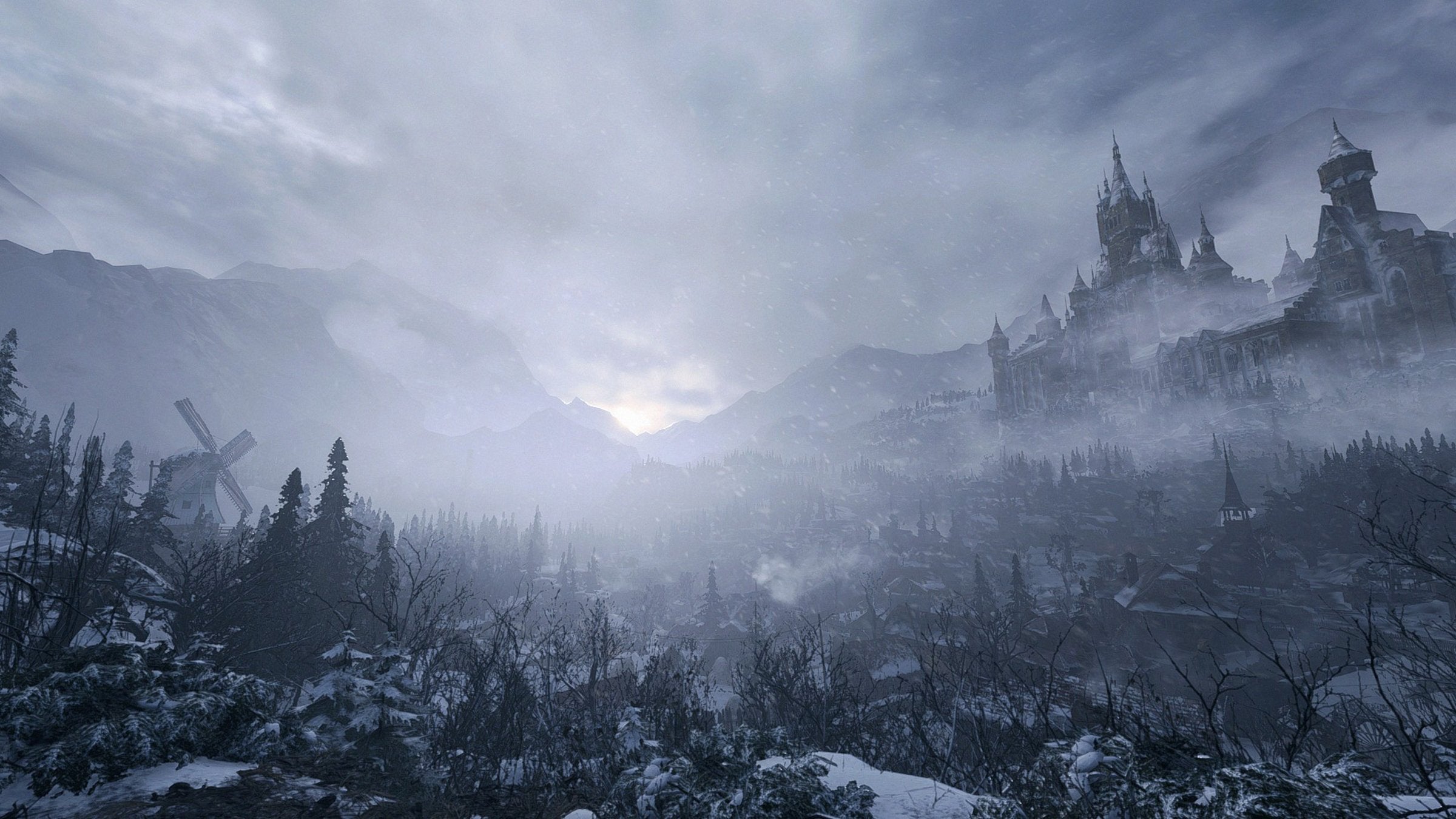 Of course, what has helped drive the increase in digital sales, and the rise in sales overall, has been COVID-19, which has seen games makers across the board report strong results.
"I'm not necessarily happy that the natural increase in users and sales are a result of a devastating pandemic," Urata says. "What is important is that all of Capcom's team members are doing their utmost during this challenging time so that core fans, returning fans, and new gamers who purchased during the COVID period can continue to enjoy playing Capcom games."
Turner notes: "Sometimes we have to be thankful that while vast swathes of people have been furloughed across Europe and businesses have been decimated, we've been able to maintain and grow over what has been an awful period for many.
"In general, we've seen more people looking for escapism during this pandemic, whether they have chosen to do that via Disney Plus, Netflix or gaming. What these platforms all have in common is huge back-catalogues of content combined with brand new releases. Sure, techniques and technology change, but great stories, experiences and escapism will always remain regardless of whether the content was created 12 weeks or 12 years ago.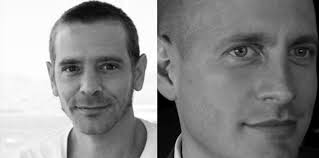 "Capcom's great strength has always been its huge back-catalogue, which must number around 300 titles now. We've seen a huge increase of newcomers to our IP in the last 12 months. Our aim is to build upon this new audience alongside our existing and core audience to expand our growth across the region."
Outside of its two big game launches, 2021 will see Capcom celebrate the 25th anniversary of Resident Evil. The company began to talk about its plans for the series earlier in the year with a video presentation that became notable for featuring the 'tall vampire lady' from Resident Evil Village, which took the internet by storm -- and caught Capcom by surprise. The video revealed the free Resident Evil multiplayer game Re:Verse and teased the upcoming Netflix series Resident Evil: Infinite Darkness. Molant says that fans should expect plenty of merchandise, alongside the reboot of the Resident Evil movie series. But the big focus is on Village.
"Our main ambition for this year, although there's so much going on at the same time, is to make sure Resident Evil: Village will be the best-performing Resident Evil title, both in terms of quality as well as business," Molant says.
The Resident Evil series is coming off a strong console generation. During the Xbox 360 and PS3 era, Resident Evil performed well commercially, but critically it was a mixed bag. Things have been more consistent on PS4 and Xbox One, particularly with 2017's Resident Evil 7 and 2019's Resident Evil 2 remake, both of which sold well and reviewed strongly. The remake of Resident Evil 2 was a particular triumph, and actually outsold the game it was based upon.
"Our main ambition is to make sure Resident Evil Village will be the best-performing Resident Evil title"

Antoine Molant, Capcom
"This would not have been possible without our fans, whom we can't thank enough -- ultimately, their feedback grew our confidence that we were on the right track with developing the reimagination of Resident Evil 2," Molant says. "As for Resident Evil 7, the direction the game took caught a part of the fan base by surprise at first, but ultimately, reception has been amazing. Several years after its release, its performance is still staggering. Of course, there will always be parts of its audience who cannot be fully pleased. And for us, it is extremely important to listen to these voices as they can make us better."
Turner adds: "It's been fascinating to see the success of the remakes and the impact they have had upon a new generation of gamers. The development team under Takeuchi-san viewed Resident Evil 2 and Resident Evil 3 exactly the way Disney does with its remaking of old movies -- to keep them feeling fresh, new and relevant. The audience picking up and playing Resident Evil 2 now wouldn't have been playing games or, in some cases, even born when it was originally released. However, by taking the core concept and modernising using structures and design that make the most of the current technology and getting rid of the old constraints, it has allowed for even more people to access the titles.
"There is now a group of 18 to 30 year-olds who can talk fondly about how Resident Evil 2 is one of their best gaming experiences. There will always be people concerned about the modernisation of these classic titles -- much like how I'll argue the Elton John soundtrack is better on the old Lion King -- but to be able to have more people access, enjoy and experience an old classic has to be a good thing."
Resident Evil, Monster Hunter, Street Fighter, Devil May Cry, retro titles -- Capcom has enjoyed a successful time on the back of its core brands. Over the last generation, the company has become wholly reliant on its existing franchises, with no major new IP since 2012's Dragon's Dogma. But that is set to change in 2023 with sci-fi game Pragmata for the new Xbox and PlayStation consoles.
"Capcom's strengths lie with its IPs," Molant says. "These can be expanded so much via new platforms, new stories, characters, settings, technological leaps and similar approaches. At the same time, we and our development teams are fully aware that building up new IPs means we are developing long-term potential."
Turner concludes: "We're seeing huge demand for existing IPs from our player base and that's what we have delivered on over the last few years. Having said that, the current state of development resources has allowed us to start developing a new IP, and everyone here is rather thrilled by the perspective -- it's been a long time. It's unlike anything Capcom has done in recent years, while still keeping our core values."