GameStop holiday sales down 3.1% in 2020
New consoles can't offset impact of closing more than 450 stores and COVID-19 shutdowns; retailer shakes up board of directors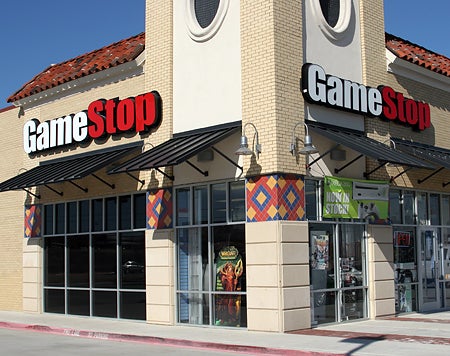 GameStop today reported its holiday results, saying that sales were down 3.1% year-over-year to $1.77 billion despite strong demand for the new PlayStation 5 and Xbox Series X|S consoles.
Unfortunately for the retailer, supplies of the new systems could not meet demand, which it pointed to as one reason for the decline.
It also attributed the slide in sales to regional government-mandated COVID-19 store closures, as well as its "de-densification" strategy that saw the permanent closures of 462 locations from the end of 2019 through October of 2020. (GameStop has announced plans to close hundreds more by the end of March 2021.)
That makes consecutive disappointing holidays for GameStop, as last year's holiday sales were already down 27.5% year-over-year.
However, the numbers weren't all down. GameStop reported that comparable store sales were actually up 4.8%, a number boosted by ecommerce sales being up 309% and accounting 34% of all of the company's business.
On top of that, GameStop said it saw holiday sales up 31% in Australia and New Zealand, where business hasn't been as hard hit by the pandemic.
"Overall, we remain confident in both the positive growth aspects for 2021 driven by our strategy to add new and exciting product revenue streams across all things games and entertainment and the strong demand for the new generation for console-based video game products," GameStop CEO George Sherman said.
"We look forward to executing on both of these areas in 2021 to expand our addressable market and product offerings supported by the many exciting opportunities to leverage our brand, extensive loyalty member base, and improving digital capabilities."
Separately, GameStop also announced a major shift to its board of directors.
As a result of an agreement with RC Ventures, one of the company's largest shareholders, GameStop is adding RC Venture manager Ryan Cohen, former Chewy chief marketing officer Alan Attal, and former Vacasa chief financial officer Jim Grube to its board of directors, expanding the board from 10 people to 13.
However, the board will shrink to nine members at the company's annual general meeting in June, with current boardmembers Lizabeth Dunn, Raul Fernandez, James K. Symancyk, and Kathy Vrabeck having already said they will not stand for re-election.
"We appreciate the constructive dialogue we have had with Ryan over the past several months," Sherman said of the board makeover. "Together, we have reached an outcome that is in the best interest of all stockholders and can enable GameStop to accelerate efforts to deliver enhanced value for the company.
"GameStop is in a solid market position with substantial room to run. We are leveraging our omni-channel capabilities, increasing our ecommerce sales and demonstrating our unique ability to serve our customers, wherever, whenever and however they choose to shop and experience gaming."