GameStop turns a Q4 profit despite 28% dip in sales
Retailer says pandemic has increased demand; chain closed 320 stores last year and looks to close that many or more in the current year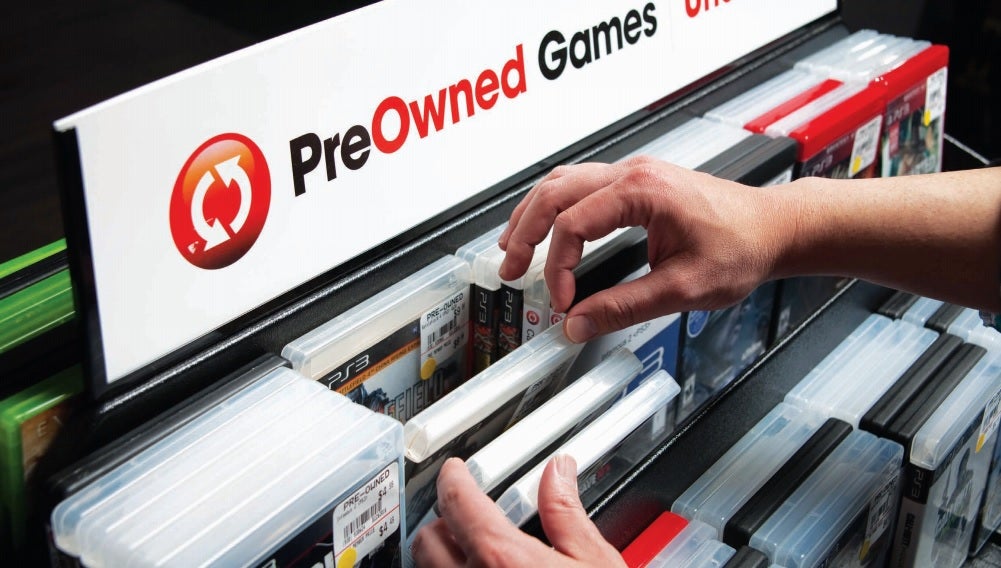 GameStop has ended a difficult fiscal year on a mildly positive note. The retailer today announced its financial results, showing a net profit in the fourth quarter despite significant declines to its core business.
For the fourth quarter, GameStop reported a net income of $21 million while revenues were down 28% to $2.19 billion. Last year's fourth quarter saw losses of $187.7 million on sales of $3.06 million. Sales of software, hardware/accessories, and collectibles were all down for the quarter.
For the full fiscal year, revenues were down 22% to $6.47 billion, with a net loss of $470.9 million. That's an improvement on the previous year, when the company posted a net loss of $673 million. While hardware and software were both down considerably for the full year, the collectibles business saw a 4% jump to $737.5 million, and now represents more than 11% of GameStop's business.
GameStop also said it benefited from "the sale of non-core business units," like the late 2018 sale of Spring Mobile that brought in $700 million just at the tail end of that fiscal year. The company used that cash injection to pay off $401 million of debt, and spent a further $199 million of it in stock buybacks over the course of the year.
"As we begin fiscal 2020, we remain focused on our key priorities, yet recognize that we continue to face the temporary headwind of lower current generation console hardware and software sales as consumers delay purchases in anticipation of new platform launches expected later in the year," GameStop CEO George Sherman said.
As for the company's fiscal 2020 plans, it will continue to evaluate markets with an eye toward shutting down more locations. And despite two rounds of layoffs at its GameInformer media outlet since August, it plans to "Enhance GameInformer asset with interactive digital media," though it didn't specify what that would look like.
Similarly, the company said it will continue to explore new revenue model opportunities, and this year "began testing digital revenue sharing with key partners"
In light of the current novel coronavirus (COVID-19) pandemic, which has forced the closure of all stores in Canada and limited American locations to curbside pick-up of online orders, GameStop said there was too much uncertainty going forward to provide any financial guidance for the current fiscal year. However, it did say that recent weeks have seen an increased demand for the company's products.
Update: In a post-earnings call, GameStop executives said that despite having closed or cut back operations at the majority of its global locations (except in Australia and New Zealand), the COVID-19 pandemic has actually led to a 2% increase in comparable store sales in March through last Saturday.
The company also provided an update on its efforts to "de-densify" by closing stores. Last fiscal year it shut down 321 stores, and the company plans to meet or exceed that number of closures in the year ahead.
In its earnings release, GameStop listed its current store count at more than 5,500 locations.