How Koch Media is ensuring classic brand comebacks are worth the wait
From Shenmue III to TimeSplitters, CEO Klemens Kundratitz discusses the publisher's upcoming line-up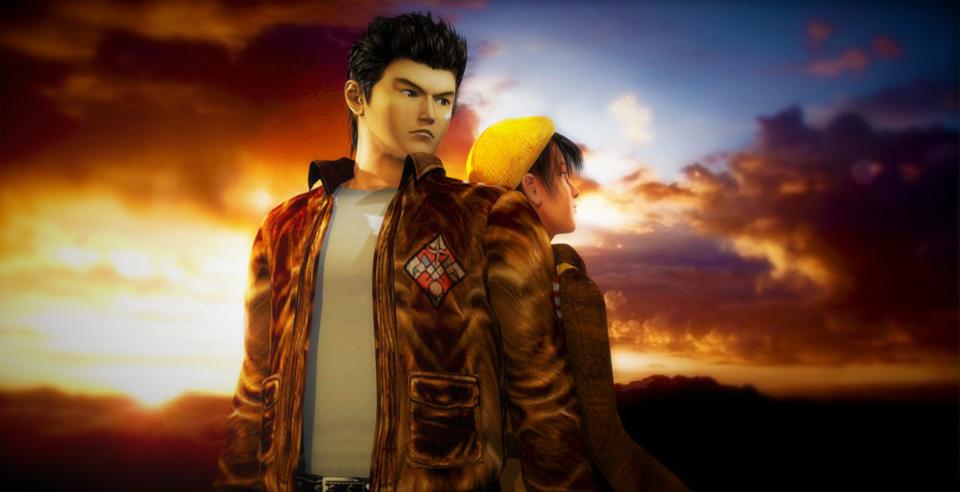 It's approaching two years since THQ Nordic acquired Koch Media and its Deep Silver publishing label for $150 million. Yet the company has managed to retain its own brand identity and a decent level of autonomy, rather than being wholly absorbed into its ever-expanding parent.
The German-Austrian firm has even been making its own acquisitions -- most recently, Italian racing specialist Milestone Interactive. Kingdom Come: Deliverance developer Warhorse Studios, and Australian publisher 18point2 also come under the Koch Media umbrella.
CEO Klemens Kundratitz tells GamesIndustry.biz that this structure is "not about the brand primarily" but what makes most operational sense for the THQ Nordic group -- now the Embracer Group -- as a whole.
"We are fit for purpose as a developer, publisher, distributor, so why change it?" he says. "Our friends on the THQ Nordic side of things are also fit for purpose to make their games, and we distribute those games, so there's collaboration going on.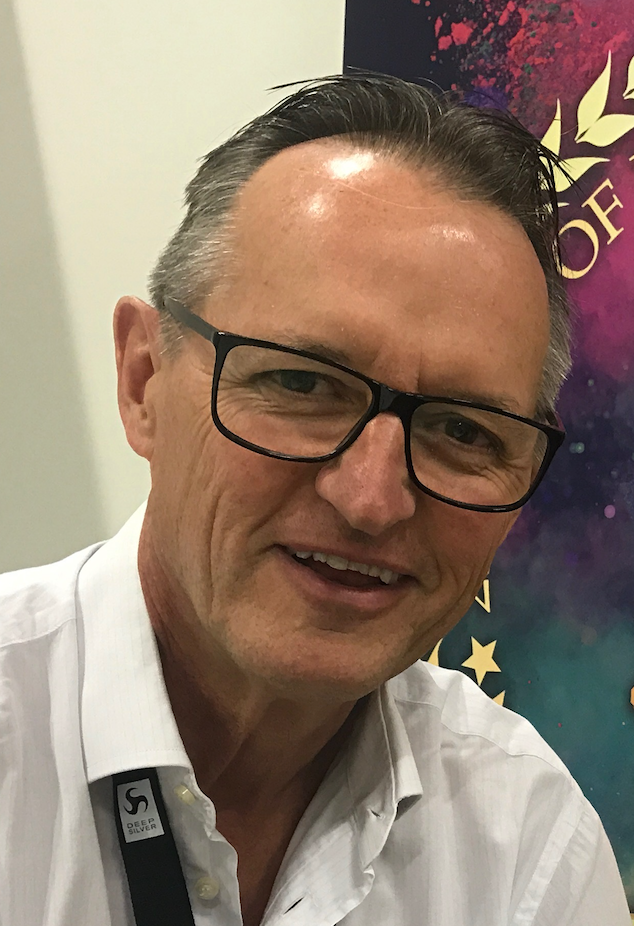 "Our strategy is an active acquisitions strategy, not a merger strategy. Warhorse, 18point2 and now Milestone -- they are all good companies with good leadership and we want to empower them rather than integrate them."
Currently celebrating 25 years in the business, Koch Media is still enjoying significant success. The publisher launched Metro Exodus earlier this year and is not only "very happy with the commercial results so far", but also undeterred by the backlash over its Epic exclusivity deal.
Next week, Koch Media will launch Shenmue III, the long-awaited return of the acclaimed series. Hopes are high for the game, but there's no denying the pressure that comes with such an anticipated launch. Kundratitz assures that, "We'll certainly do our best to give it the best chance to succeed."
"It's been a long development, there's a large community of Kickstarter supporters and fans that love Shenmue -- and they all have their own vision of what it should be," he says. "To fulfil everyone's vision of what it should be is not always easy. But I would say [director Yu] Suzuki-san is right at the helm. He's a visionary, he's running the studio and making the game according to his own beliefs and for the fans. As a publisher, we can only support him in every way we can in order to bring out the game in the best possible light.
"We moved the release date from the end of August to November to give him more time to polish, to make it a high quality experience from the get-go. Then the fans will decide. From a timing point of view, I'm not too concerned because this year is a light year on big releases. Compared to last year and even to what's coming out next year, I think we're in for a lighter Christmas period."
He's not wrong. Since E3 there have been concerns that Q4 is looking a little sparse in terms of tentpole releases. While you have your annual staples like Call of Duty and FIFA, others such as Forza and a military shooter from Electronic Arts are missing. Meanwhile, Bethesda delayed Doom Eternal into March and Ubisoft's only major release was the disappointing Ghost Recon Breakpoint -- to name just a few examples. Surely the gaps in the release slate present a prime opportunity for publishers such as Koch.
"It's certainly not a bad time to launch a game like Shenmue in November," says Kundratitz. "We'll give it our best shot."
Despite being in development even longer, there's still no sign of another important Koch release: Dead Island 2. The game was originally being worked on by the series' creators at Techland, before that team moved onto Dying Light. It passed to Yager Developments in 2012, to Sumo Digital in 2016, and earlier this year to Dambuster Studios, the Koch-owned developer staffed by former Free Radical and Crytek employees.
"We see this business as a digital and physical business, rather than a business which has a digital future and a physical past"
Has such a tumultuous history, and the inherent delays, damaged expectations for Dead Island 2 at all?
"My favourite question," Kundratitz laughs. "Look, Dead Island is a very important brand for us and we've got to get it right. It's just a testimony of our dedication to get it right.
"It's a great story to tell everyone that it's on its third studio, but we like to be judged on the end result and we're really confident that when it comes out it's going to be a kick-ass zombie game. We'll certainly give it all our power."
Despite the split over the original iteration of Dead Island 2, Koch still retains close ties with Techland -- in fact, it's distributing Dying Light 2 when it launches next year. But Kundratitz insists there's no conflict of interest here.
"It would be conflict if we were launching on top of each other," he acknowledges. "But that's not going to be a problem.
"At Koch, we are obviously a distributor as well as a publisher. Our business partners know we act sensibly. We have very long-term relationships with people like Square Enix, Codemasters or Sega. If there was a conflict of launches, we would make our influence known to ensure that every product gets our full attention. We will try and somehow coordinate within our powers, not only so our organisation's bandwidth is there for every single big launch, but also so that gamers are not seeing two racing games in the same month. That's not in anybody's interest."
Dead Island is not the only Koch brand making a comeback. In August, the company confirmed a new Saints Row game was in the works, the first since Saints Row IV launched back in 2013. Fans of the franchise had the ill-fated Agents of Mayhem to plug the gap, but given how that title struggled, Koch is again under pressure to deliver here.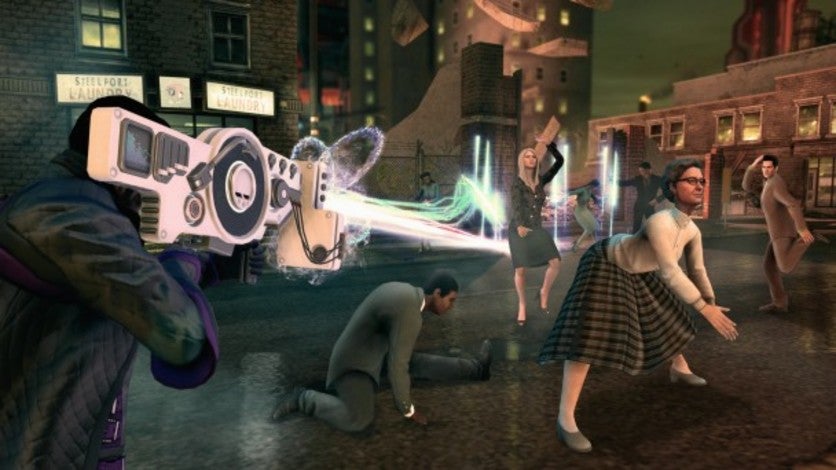 Kundratitz, however, is unconcerned, emphasising that while Saints Row and Agents of Mayhem share a universe, they remain two separate brands.
"Saints Row is Saints Row," he says. "The two games are similar, for sure, but they're also completely different. With Volition, we have the creators of all the Saints Row games as an internal studio and they're not going to be distracted by anything else from creating our next game under this important franchise.
"Saints Row is very close to our hearts, and we'll talk about it next year. For the time being, we just wanted to get the word out that it's coming and it's going to be great."
"Yes, we can do things better and we can grow our franchises, that's certainly what our intention is, but to be like Activision? I don't think that's our path"
There's one last Koch-owned IP people are eagerly awaiting news from. Back in August, the publisher also acquired the rights to sci-fi shooter series TimeSplitters, as well as another Free Radical title Second Sight. It's been almost 15 years since the franchise's last outing, and the hiring of TimeSplitters co-creator Steve Ellis has reignited the hype. Kundratitz confirms that Ellis is "exploring ways to bring TimeSplitters back," but is unable to give any more detail.
Ellis and Koch have no easy task before them. While Saints Row is still comparatively recent, and therefore easier to update for a modern audience, TimeSplitters hasn't been seen in more than two console generations. First-person shooters have advanced in so many ways that it will be challenging to make a game that stays true to what what fans loved about the series (or more accurately, what they remember) but also accounts for changes to the genre. How will Koch approach this challenge?
"I think that's a question Steve should answer," Kundratitz says. "We're very cognizant of the fact we're not building games for the past, we're building them for future audiences. Future audience have completely different expectations and other games to play than they had 15, 20 years ago. I would say stay tuned on what we're going to come up with."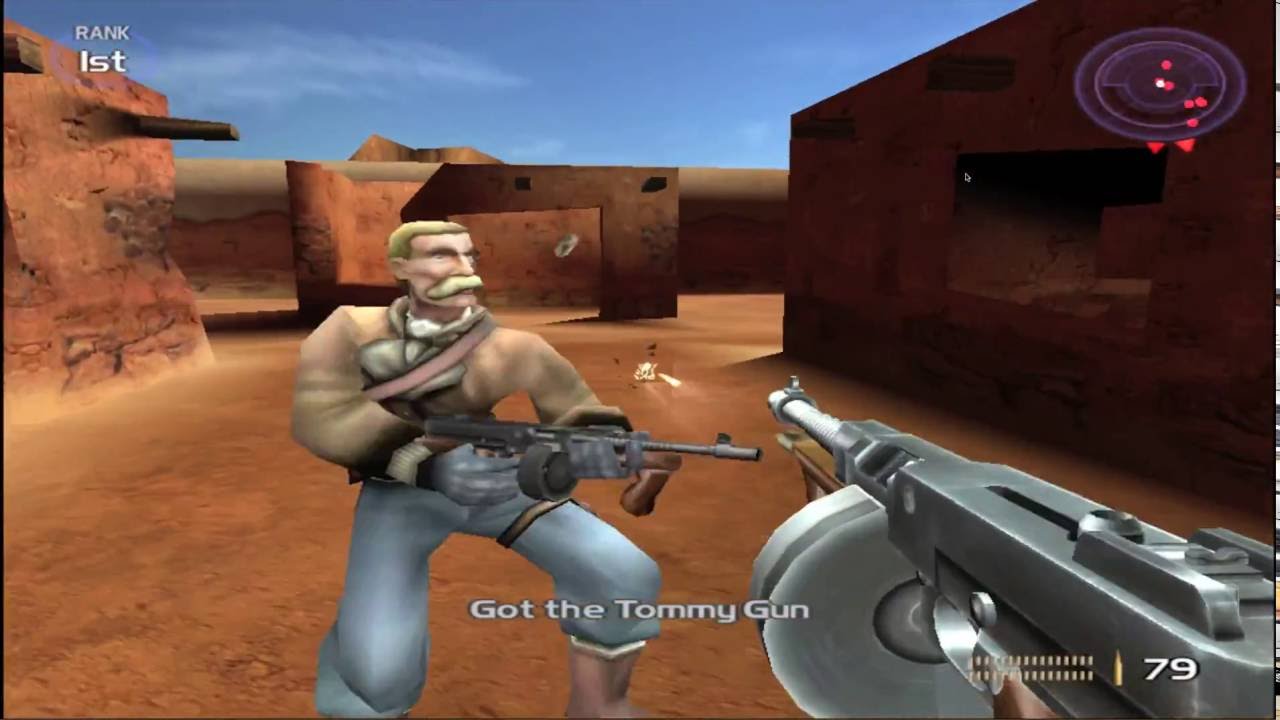 Shenmue, Dead Island, Saints Row, TimeSplitters, Metro -- Koch has no shortage of recognisable brands, yet it has yet to elevate itself to the level of the bigger publishers; the EAs, Activisions and Ubisofts of the world. As part of the growing Embracer -- and the seemingly endless string of acquisitions it makes -- it's easy to imagine Koch rising to this top tier within the next decade. But Kundratitz says that's not necessarily a priority.
"I don't think we need to plan to be somebody else," he says. "We need to stay where we are -- we're a publisher, developer, content creator that makes content for gamers. We're not mass market like FIFA. Deep Silver is a gamer brand and we need to deliver on our RPGs, open-world action games, shooters. That's where we're at home.
"Yes, we can do things better and we can grow our franchises, that's certainly what our intention is, but to be like Activision? I don't think that's our path."
Instead, Koch is focusing on bolstering its current operations, having opened new offices in Australia and Poland earlier this year. This, Kundratitz says, is helping the company "become more relevant on a global scale."
"We're in quite an interesting phase of growth," he continues. "We have to pace our growth correctly, we have to focus on quality development and we have to find our own way forwards rather than following other business models.
"We are still very committed to the physical space, and probably first and foremost a publisher that believes we have to see this business as a digital and physical business, rather than a business which has a digital future and a physical past. It's more a hybrid of those businesses in the future."
Correction: A previous version of this article reported Dying Light 2's release date as June 2020. Koch Media has since reached out to correct this as 'next year.' We have updated our article accordingly.