Doom Eternal delayed to March
id Software pushes back game launch into packed Q1 "to live up to our standards of speed and polish"; Switch version postponed further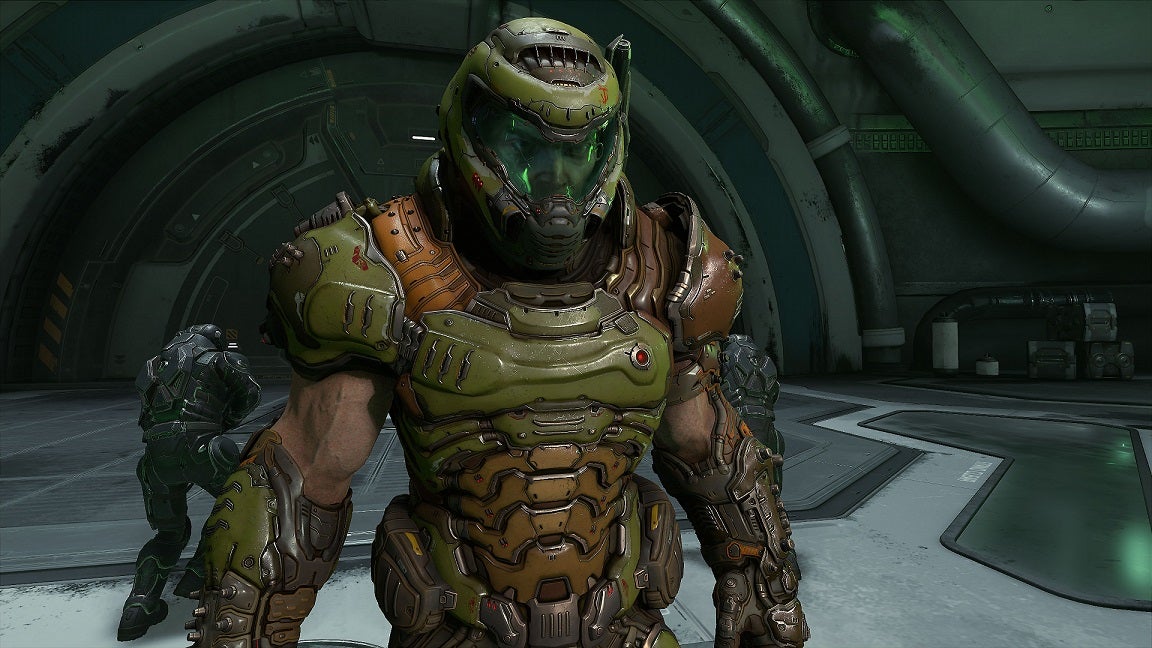 id Software's idea of heaven can wait. The studio today announced that Doom Eternal, the first-person shooter sequel that shows the traditionally hell-bound franchise's alternative afterlife, has been pushed back to a March 20 release date.
"Throughout the development of Doom Eternal, our goal has been to deliver a game that exceeds your greatest expectations across the board," the studio said in a statement. "To make sure we're delivering the best experience -- for Doom Eternal to live up to our standards of speed and polish -- we've made the decision to extend our launch date by a few months to March 20, 2020. We know many fans will be disappointed by this delay, but we are confident that Doom Eternal will deliver a gaming experience that is worth the wait."
Additionally, the Switch version of the game has been delayed even further, as has the Invasion mode where a player can enter another's game as a playable demon. There's no new release window for the Switch edition of Doom Eternal, but the Invasion mode for other versions will be added to the game as a free update "shortly after launch."
In other Doom news, the studio announced that Doom 64 will be launching on Xbox One, PS4, and PC in addition to the previously announced port for Switch. Those who preorder Doom Eternal on any platform will get Doom 64 on the same platform for free when the retro game launches alongside Doom Eternal on March 20.
Doom Eternal was previously announced as launching November 22. Bumping a game from a holiday release window to the first quarter can sometimes give it a more open release window with less competition, but it's debatable how much of a break Doom Eternal will get on that front. The Last of Us Part II is scheduled for a late February 2020 launch, with Final Fantasy VII Remake, Watch Dogs: Legion, and Animal Crossing: New Horizons all set to debut in March.