From Cooking Mama to Control: The rise of 505 Games
President Neil Ralley on how the publisher is taking more control over its destiny with its Remedy partnership and acquisitions such as Ghostrunner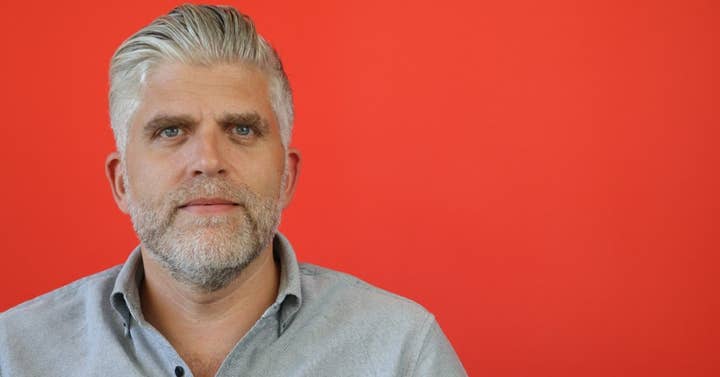 It's no understatement when 505 Games president Neil Ralley says the company has "changed massively" in the last 15 years.
Originally formed as a distribution arm for Italy-based Digital Bros, handling releases in key European markets such as France, Germany, Italy and Spain, the publisher first made a name for itself with the huge success of Cooking Mama and Zumba Fitness in the late 2000s.
These two titles alone "built the label" and "created the foundation for the company to grow," says Ralley. Both were prime examples of the few third-party games that successfully tapped into the broader audience Nintendo brought into gaming with the Wii and DS. It was a winning strategy, but one that is very different to that of 505 Games today.
"We were very opportunistic in the early days," Ralley tells GamesIndustry.biz. "I wasn't there [at the time], but with the visibility I had [when I was at 2K Games] and looking back at the company from where I am now, I can see we were very opportunistic in picking up titles and seeing what we could do with them.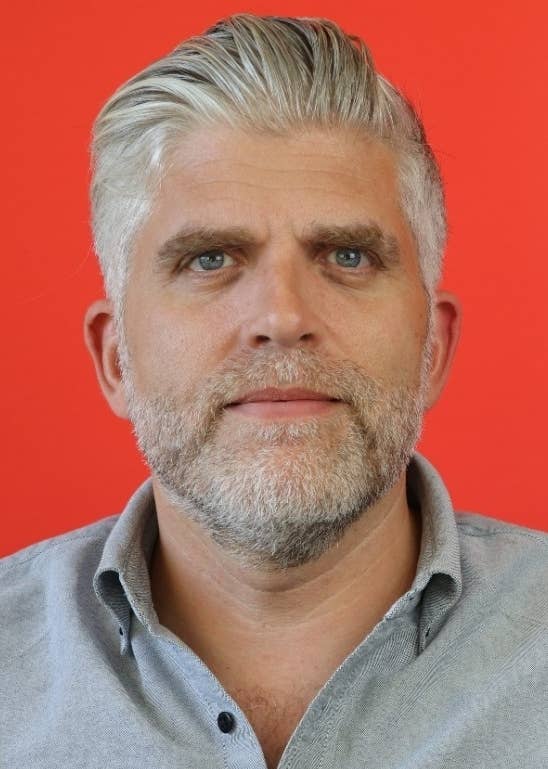 "That was back when retail was alive. Now the same opportunities don't exist any more because the retail space is shrinking, so having to control that destiny is a key focus for us. That's why we're picking different bets than we did in the past. We're investing more than we ever have in terms of development and partnerships. We've become more global, we have a strong organisation in China and Japan now, in addition to Europe and the US. I think we're moving in a fantastic direction for where we want to be."
The bets 505 Games is picking may be different, but they're still paying off. In 2017, the company signed Remedy's newest IP, Control. The game sold two million copies in its first 18 months, and has reached more than 10 million players in two years thanks to a PlayStation Plus promotion and its inclusion in Xbox Game Pass. The relationship between 505 and Remedy now continues with plans for a "bigger budget" follow-up and a multiplayer spin-off.
Meanwhile, 505 Games also picked up the PC publishing rights to Kojima Productions' acclaimed Death Stranding -- a game that had previously been exclusive to PlayStation. The two titles have, like Cooking Mama and Zumba Fitness before them, put 505 Games on the map once more, but this time for a more traditional core audience. And, with Remedy at least, this is just the beginning.
"The fact we're extending [the Remedy partnership] demonstrates the relationship we have is a strong one, and one where we recognise each other's skills," says Ralley. "With Kojima Productions, it's a similar thing. If four or five years ago you'd told us people were talking about 505, Remedy and Kojima in the same breath, we wouldn't necessarily have believed it. But partnering with these guys is a testament to what we've done as a publisher, the team we have, the relationships we're able to build. It's a massively proud moment for all of us.
"If four or five years ago you'd told us people were talking about 505, Remedy and Kojima in the same breath, we wouldn't necessarily have believed it"
"But it's not that we're only going to work with the likes of a Remedy or Kojima Productions moving forward. We're pretty open-minded. The scale of size for the titles we work with varies massively. We have the Remedys and Kojimas at the top of the tree, but we have an abundance of smaller titles that are equally key to us, as well as our internal and owned IP."
The latter is becoming increasingly important to 505 Games. Ralley sees the publisher's portfolio as one that can be split into three categories: traditional publishing agreements, internally developed or owned IP, and co-owned IP or those part of long-term relationships (such as the Remedy partnership).
Three years ago, publisher agreements generated up to 60% of 505's revenue. In the most recent fiscal year, the company expects more than 70% to be attributed to owned IP or long-term partnerships -- and Ralley is keen to build on this further.
"The publisher agreements we've done in the past have been very satisfying for us and I think we've done a great job for the publishers we've partnered with," he says. "But our objective is to take control of our destiny and have more of that future in our own hands."
A prime example of this is the acquisition of All In Games' Ghostrunner IP for €5 million earlier this year. The cyberpunk ninja action game recouped its production costs on day one and is on course to sell more than one million units in its first year -- boosted by the arrival of the current-gen version later this month. Ralley describes it as a title the company was "very excited about from the get-go" and one it hopes to grow significantly in the future.
"With it now being an internal IP, we've got more confidence to invest in the game and continue to develop it," he said.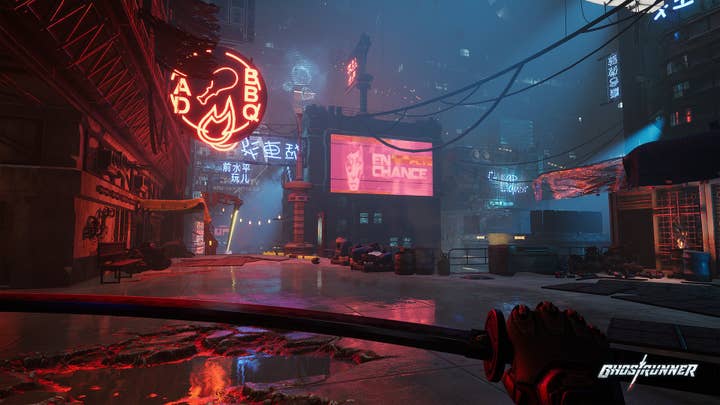 Ghostrunner's upcoming debut on PlayStation 5 and Xbox Series X|S does bring up another instance in which 505 Games made the headlines over the past few years: the backlash over the next-gen upgrade of Control.
While other publishers were promising free upgrades, and Microsoft even built this into Xbox's sales pitch in the form of Smart Delivery, 505 Games warned that only the Ultimate Edition of Control would be available on the new consoles, meaning owners of the standard Xbox One and PS4 editions would have to repurchase the game or stick with backwards compatibility for the version they owned.
"We certainly don't want to be up with the Ubisofts, Activisions, EAs and Take-Twos, but we do see ourselves as more than the indie publisher we've been in the past"
At the time, the publisher said it had explored every avenue to enable a free upgrade but there were "blockers [that] meant that at least one group of players ended up being left out of the upgrade for various reasons." While Ralley offers no further detail into what these blockers were, he does give a little more insight into why this situation occurred -- and says 505 Games aims to avoid it in future. Ghostrunner, for example, has already been confirmed as a free upgrade for those that own previous gen versions.
"Every transition from one generation to another creates challenges for both development and publishing," he says. "The Smart Delivery option, if I can use that term to generalise, was something we hadn't faced before as an industry.
"For Control, we made certain decisions restricted how we could perform Smart Delivery for the next-gen version of Control. They were the correct decisions at the time, but they created those blockers. We were unable to backtrack and reorganise how we were developing the Ultimate Edition for there to be a sensible and fair way to do Smart Delivery.
"We learnt a lot from that. Did we as a publisher handle it in the best way and communicate it in the best way to the audience? Maybe not. But we did our best to satisfy consumers... Moving forwards, we will be able to do this in a much better way and you'll see that in the next examples that we've got with Ghostrunner at the end of September and Assetto Corsa in early 2022. I'm very confident that we'll handle that in a much better way."
Ghostrunner was not the company's only acquisition this year. 505 Games' parent Digital Bros also acquired Puzzle Quest developer Infinity Plus Two and sister company Infinite Interactive in a deal worth $4.5 million, giving 505 access to its popular IP. The publisher already had a close relationship with the Australian studio, and Ralley says his team "would be keen to do more IP acquisitions," should the opportunity arise.
"But it's not necessarily so we can build a warehouse of IP," he says. "For us, it's about getting closer to the IP that we love and believe in, and to the studios and partners [with whom] we have a common viewpoint on how things should work and a good strong working relationship."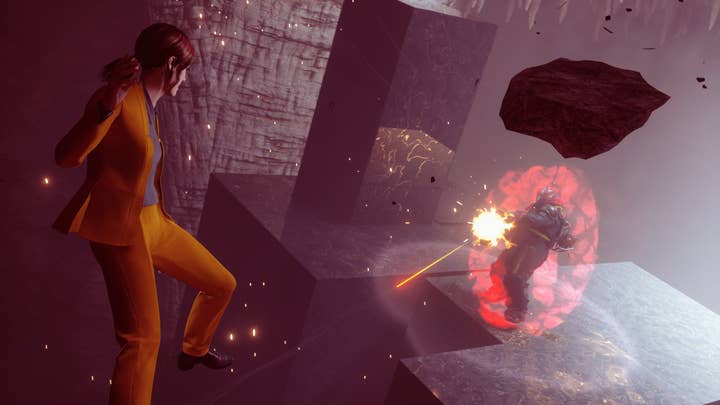 When we can expect to see new entries from Ghostrunner, Puzzle Quest or any of 505 Games' IP remains to be seen. It's easy to forget the company purchased the rights to acclaimed co-op adventure game Brothers: A Tale of Two Sons back in 2015, and nothing has been seen of that property since. We ask Ralley if there's a pressure on publishers to make the most of the franchises they own -- after all, other publishers have been known to snap up scores of once popular properties (hello, Embracer) and yet new entries remain few and far between.
"Our pockets aren't as big as some out there, but I don't think that threatens us. Our objectives are not the same as a Microsoft, a Sony or a Tencent"
"I scratch my head sometimes when I look at IPs that certain publishers have and don't exploit, and some that seem to have more than I care to think about," Ralley says. "From a 505 point of view, we regularly look at the IP we have -- and we don't have many, but we have some great ones -- and we evaluate three or four times a year whether there's an opportunity to bring them back to market in the right way for the audience that's there today.
"There aren't many we have that we aren't looking to exploit moving forwards. Brothers was a great IP and a great release, and one we're enormously proud of, and one we regularly look at with a view to re-engineering it for the marketing today."
The widespread purchase of studios and IP speak to a period of consolidation in this industry. Some acquisitions, like those by Microsoft, are to bulk up a company's portfolio (or, in Microsoft's case, the Xbox Game Pass library), while others are to secure relationships with a long-term and reliable partner, such as Sony's purchases of Insomniac, Housemarque and Nixxes.
With so many mergers and acquisitions, and so much talk of maintaining relationships between 505 and its valuable development partners, is there pressure for the publisher to make more purchases of its own?
"Every single day it feels like there's a new piece of M&A activity or consolidation," Ralley acknowledges. "I think that talks to the strength of the industry and the opportunity in interactive entertainment.
"Like every publisher, we constantly look at ways to strengthen our portfolio and our relationships. We do have regular conversations about potential new partners or entrants into the 505 family. Our pockets aren't as big as some of the other pockets out there, of course, but I don't think that threatens us because we have different targets. Our objectives are not necessarily the same as a Microsoft, a Sony or a Tencent. It's something we're keen to do as part of our growth strategy, but we're going to do it in a very considered and sensible manner."
Finally, Ralley says that, while 505 Games has performed well in recent years thanks to AAA hits such as Control and Death Stranding, it's in no hurry to compete on that level of the industry.
"At this point, we certainly don't want to be up with the Ubisofts, Activisions, EAs and Take-Twos, but we do see ourselves as more than the indie publisher we've been in the past," he concludes. "We've had some great success over the past few years and made a lot of effort to supercharge our games, making ourselves more appropriate for developers like Remedy and Kojima. We're also boosting our internal studios and IPs, and that's taken us out of that indie publisher bracket. We're below the AAA bracket and we're quite happy to be for the time being. We have strong aspirations to grow as an organisation, but it doesn't mean we have to sit on a certain level of the scale."