Credit where it's overdue | This Week in Business
Game crediting has long been used by companies to disadvantage developers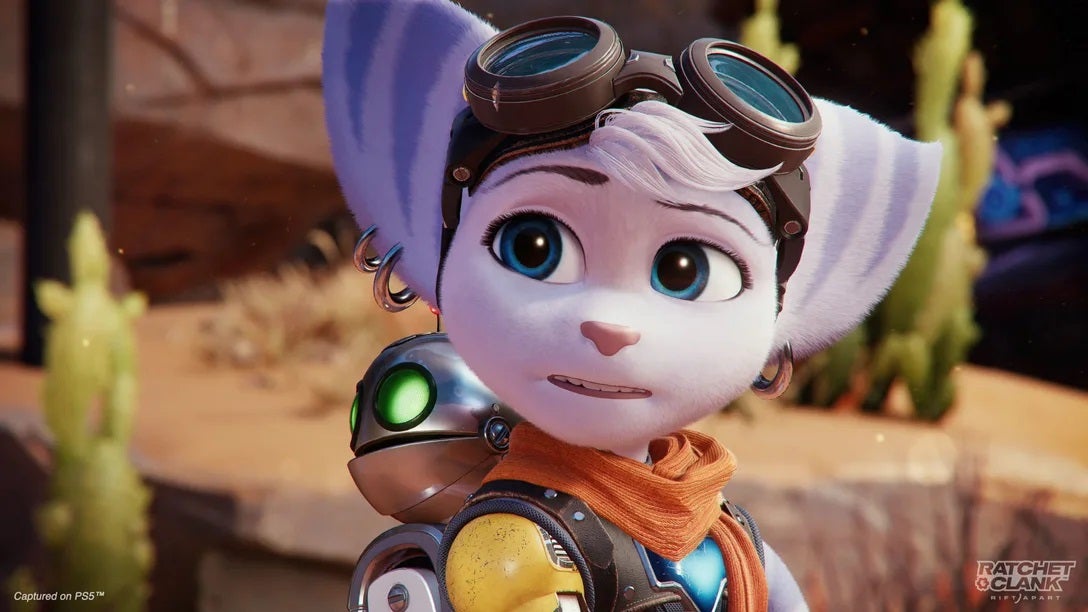 This Week in Business is our weekly recap column, a collection of stats and quotes from recent stories presented with a dash of opinion (sometimes more than a dash) and intended to shed light on various trends. Check back every Friday for a new entry.
Earlier this week, IGN published a write-up of a GDC postmortem for Ratchet and Clank: Rift Apart. It was not the kind of session or article one would expect to kick up a firestorm, and yet...
In the postmortem, Insomniac Games lead designer Mark Stuart discussed the creation of the game's co-protagonist, the female lombax Rivet, explaining various dead ends and flawed ideas that were pursued en route to finding the version of the character that would end up in the game.
The quotes of Stuart lean on the first-person plural. "We" realized this. "We" switched to that. It's a perfectly normal and understandable way to talk about a team effort like game development -- particularly when key decisions are arrived at as a group -- but it also flattens the discussion and gives no indication as to who drove those decisions, leaving plenty of room for individual contributions to go unrecognized.
That became clear when Sam Maggs, lead writer on Rift Apart for over a year before her departure from the studio in early 2020, posted a thread about the IGN write-up, taking exception to how her contributions to the game -- and the Rivet character specifically -- had gone unrecognized.
QUOTE | "This total erasure would make me less furious if I didn't have the memories of SOBBING in offices for hours after fighting tooth and nail to stop Rivet from being cut from the game entirely weren't BURNED into my brain." - Maggs, in one of numerous tweets about the creative process on Rift Apart.
When Maggs says her contributions to the game have been erased, she's not exaggerating. She's not in the game's credits, not even as a "special thanks," "additional work," or any of the other weaselly attributions companies give to employees that leave before a game ships. Insomniac made room to credit 28 production babies, but not Maggs (and no doubt numerous others) who worked on the game and directly contributed to making it a hit.
[CORRECTION]: After publication, a reader noted a video with a longer credits roll including Maggs under a "Special Thanks" section.
QUOTE | "LET'S NOT EVEN MENTION the FIGHTS I had to get into and the EMAILS I had to send explaining why we should take the BOOBS and MAKEUP off Rivet." - Maggs, giving some idea as to the direction Insomniac might have taken without the efforts of her and a handful of other now-former Insomniac developers.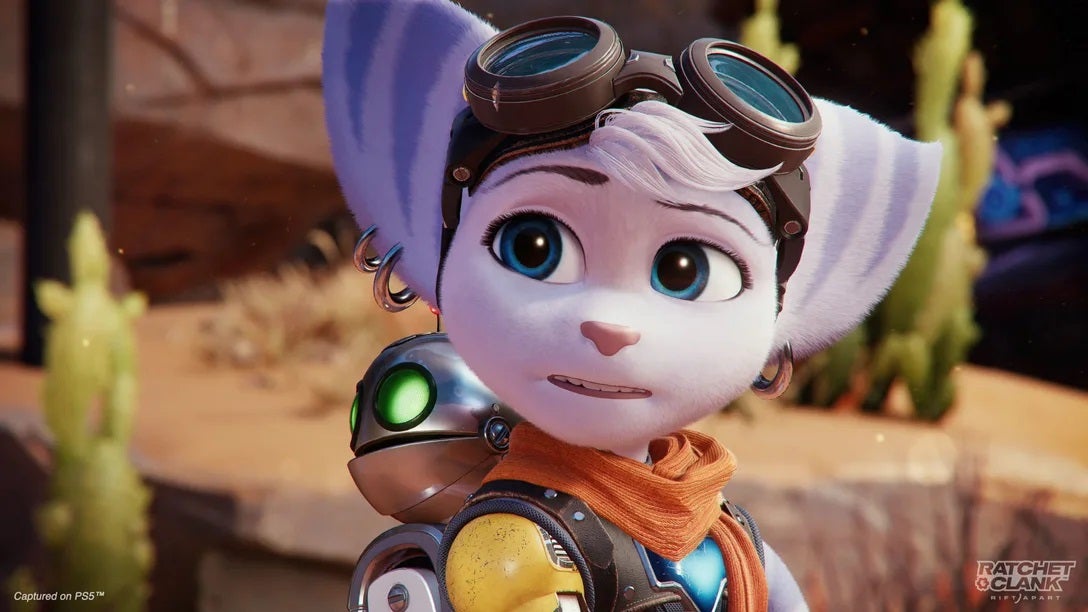 Of course, this is nothing new. The games industry has a long and well-established history of not giving developers proper credit.
Atari famously refused to credit the people who made its games, and the lack of recognition prompted Adventure programmer Warren Robinett to hide his name in the game in 1980, helping to popularize the idea of developers putting secrets into their games for players to stumble upon.
Atari's lack of crediting (and appropriate compensation) also led to the departure of David Crane, Alan Miller, Larry Kaplan, and Bob Whitehead.
QUOTE | "We saw that as a group we were responsible for 60% of their $100 million in cartridge sales for a single year. With concrete evidence that our contribution to the company was of great value, we went to the president of Atari to ask for a little recognition and fair compensation. Ray Kassar looked us in the eye and said, 'You are no more important to Atari than the person on the assembly line who puts the cartridges in the box.' After that it was a pretty easy decision to leave." - David Crane, explaining to Gamasutra in 2007 how Atari's attitude toward developers prompted him and his three colleagues to leave and start up their own company, Activision.
Regardless of what Kassar told Crane, he must have known creative talent was key to a game's success. Giving them credit for their work would have been virtually free, especially in an era when it meant finding space for just one or two names on a box or instruction booklet. The only reason to deny it would have been to keep developers in their place, to take a hierarchy where the primary beneficiaries of a hit game will always be management rather than talent, and to make it as lopsided in management's favor as possible.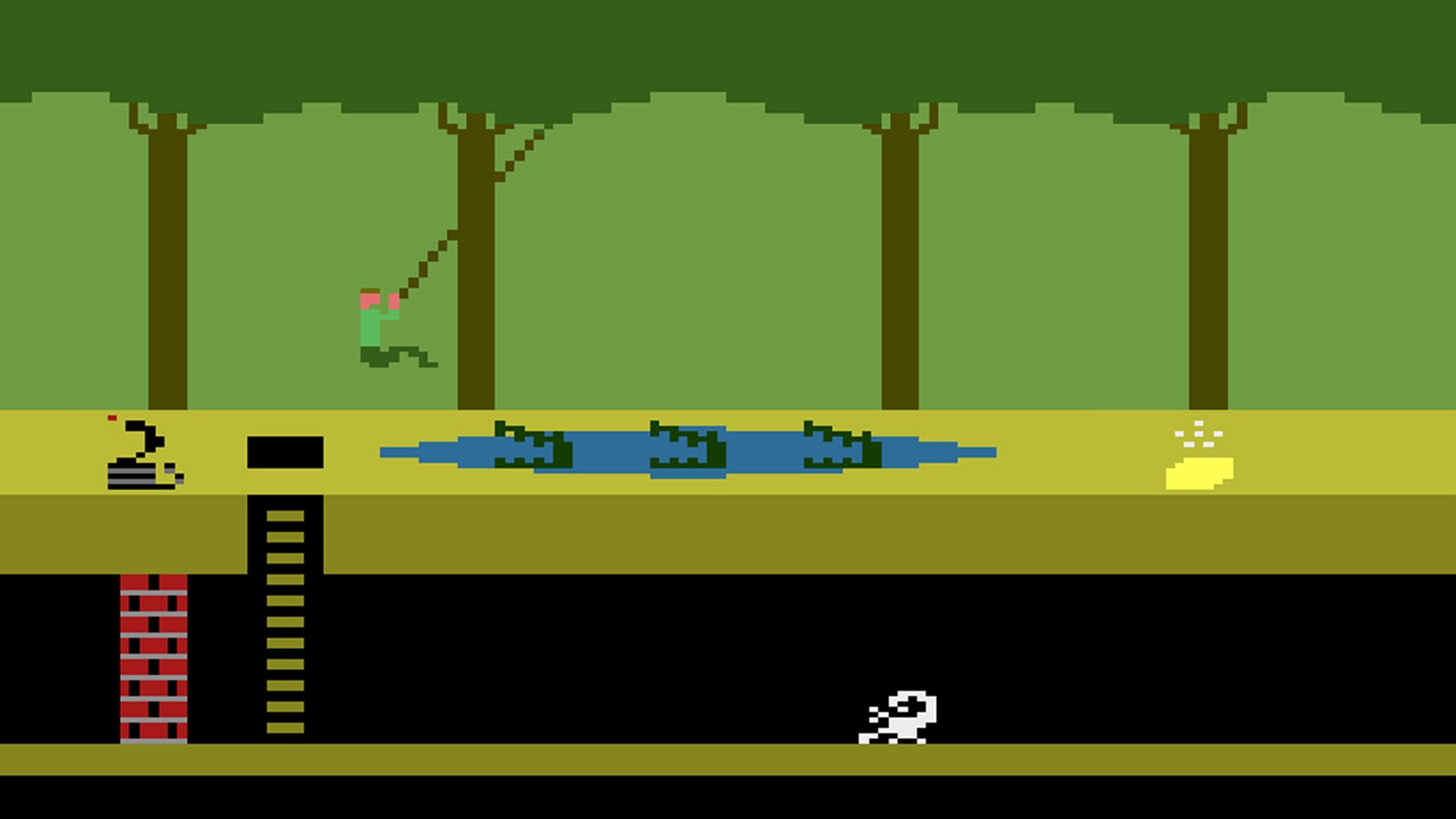 Even beyond Atari, it didn't take very long for publishers to understand just how important the talent was to a gaming business. Some -- like the earliest iterations of Activision and Electronic Arts -- responded by putting their talent front and center, building names that could then be used to market games. Others -- Capcom, Nintendo, Sega, Konami, and plenty more -- would start crediting developers on games using only pseudonyms as a way to prevent competitors from poaching their talent.
Even when it became standard practice for games to credit the developers by their proper names, studios and publishers still used it to their advantage, bolstering retention by creating policies that only people who stayed until a game shipped would be included in the credits. And as much as companies would like to point to those policies as assurance that there was no personal animus behind such omissions, they still come across as inherently petty and even cruel.
Like when Rockstar and Take-Two left the vast majority of Rockstar Vienna developers out of the credits for Manhunt 2 entirely in 2007. Yes, they had left the company by then, but only because the publisher shut Rockstar Vienna down in 2006. And it's not like the game was rebuilt from scratch in the year between.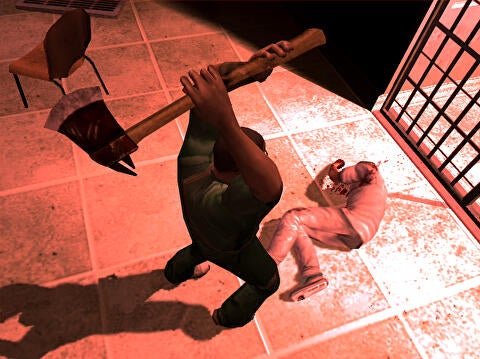 QUOTE | "I do not want to denigrate what Rockstar London did on Manhunt 2, but as far as I can tell (from analyzing screenshots, previews, etc.) the majority of the work we did at Rockstar Vienna is in the released game. Rearranged and modified, but it's there." - Former Rockstar Vienna producer Jurie Horneman, in a blog post from the time of the game's release including 89 credits for Rockstar Vienna staff that weren't in the final game.
By this point, even some employers that had previously made a point of proper crediting had taken a different tack on it.
QUOTE | "Over the years, we've had hundreds of people work on the game, and we thank everyone who helped us bring our Warhammer passion to life, but only current employees that have continued until the end will be credited in the final game. Accreditation in Warhammer Online recognizes the incredible team that has poured their heart and soul into making WAR an amazing MMORPG experience." - In 2008, Electronic Arts' Mythic VP and GM Mark Jacobs responds to complaints about crediting on the game with a truly bizarre statement suggesting A) it's OK to deny people credit for the work they did so long as you're doing it to lots and lots of people at once, and B) that those who did not make it to ship did not pour their heart and soul into making the game, and did not contribute to its quality in any meaningful way.
These mini-scandals did little to deter companies. In 2011, Rockstar and Take-Two were at it again, shipping Team Bondi's L.A. Noire with credits omitting more than 100 names of people who worked on the game.
QUOTE | "These people devoted their talent, creativity and passion towards the project and, as is common in the games industry, have not been credited because they were not there during the final month or two of production, or other subjective criteria. A significant portion of these people did not leave Team Bondi by choice: they were made redundant as art production wound down, and as Quality Assurance work was shifted off-shore to Rockstar's studios." - A statement on the (now defunct) L.A. Noire Credits website, created by those 100 staffers to call attention to the problem and note how denying proper credit hurts rank-and-file developers' ability to find new jobs.
Rockstar has improved slightly since then, putting some developers who left before Red Dead Redemption 2 shipped in a massive list of names on the company's website, which doesn't quite have the permanence of an on-disc credit and doesn't give any indication as to what the people named actually did.
Credits are given arbitrarily, and that makes them yet another tool that can be abused by bad actors on both the individual and institutional level
We've also seen more recent credit rows with Metroid Dread and Trails of Cold Steel II, showing the practice of neglecting former employees' contributions continues still.
What it comes down to is that game credits are not standardized. They are given arbitrarily, and that makes them yet another tool that can be abused by bad actors on both the individual and institutional level. At best, they let leaders play favorites, giving credits to those who leave on good terms while denying them to people they may have butted heads with. At worst, they become another lever for management to use to compel employees to stick around when they want to leave, or an avenue to retaliate or discriminate against employees in a legally defensible way.
They are a benefit to the talent that costs the company virtually nothing to include. There is no justifiable reason for withholding them.
So how does this get solved? The IGDA has been banging this drum for 15 years and the games media has been covering credits scandals like this just as long but progress has been slow, and slight.
When games require hundreds or thousands of people to make, it's a lot harder to get everyone on the same page and orchestrate a move like David Crane, Alan Miller, Larry Kaplan, and Bob Whitehead did in walking out on Atari 40 years ago. But they at least showed the power of collective action, if not to fix institutions that are exploiting developers, then at least to improve their own situation and get the leverage -- and credit -- they deserve.
The rest of the week in review
STAT | $18 million - The amount Activision Blizzard has agreed to pay to settle charges from the Equal Employment Opportunity Commission that it (amongst other things) permitted sexual harassment and pregnancy discrimination, and then forced out people who complained about it. The settlement specifies that Activision Blizzard admits no wrongdoing, will reclassify any retaliatory firing as "voluntary resignations," and was approved this week over objections from the California Department of Fair Employment and Housing this week.
STAT | $6.75 billion - Activision Blizzard's net profit for the five-year period covered by the EEOC's lawsuit.
STAT | $100 million - The amount Riot Games agreed to pay last year to settle a class-action lawsuit brought by employees alleging gender discrimination at the company after the California DFEH objected to an initial agreement to settle the suit for $10 million.
QUOTE | "This lack of accountability, despite shareholders, employees, and the public calling for [Activision Blizzard CEO Bobby] Kotick to be held responsible for the culture he created, would be an unacceptable result of the proposed Microsoft acquisition." - US Senators Elizabeth Warren, Bernie Sanders, Cory Booker and Sheldon Whitehouse have asked the Federal Trade Commission to investigate the Xbox maker's pending deal to acquire Activision Blizzard, and to oppose the union if it determines the consolidation could harm the employees' negotiating position with the company.
QUOTE | "Obviously, it's not for everybody, which is why it is in the Premium tier. But there are people like me who have been around forever, who have played those games and loved those games 20-odd years ago. Or maybe it's people whose parents rave on about these games and want to try them for themselves. Once we can share the line-up with the world, we think there's going to be a lot of interest in that." - PlayStation CEO Jim Ryan explains why Sony is including old PlayStation games in the most expensive tier of its new PlayStation Plus offering.
QUOTE | "I was at a Gran Turismo event recently where they had PS1, PS2, PS3 and PS4 games, and the PS1 and the PS2 games, they looked ancient, like why would anybody play this?" - The same Jim Ryan, in 2017, telling Time why the company wasn't embracing backward compatibility.
QUOTE | "The bottom line is that the revamping of PS Plus is overdue and a welcome change. We expect it will achieve its primary goal, which is to nudge a higher share of PS Plus subscribers into the pricier tiers." - IDC's Lewis Ward was one of a number of analysts we spoke to who mostly approved of Sony's PlayStation Plus overhaul.
QUOTE | "Funomena was in the process of closing an investment round just before GDC, and we are still actively working to do so. Last week we let everyone know that if we do not successfully finish the fundraise, we will be forced to close the studio." - In the wake of a report alleging toxic behavior by co-founder Robin Hunicke, Funomena explains that the studio laid off developers and may shut down entirely.
QUOTE | "As it's your game, the publisher should almost certainly be registering any trademarks in your name as the developer. The risk being that the publisher registers that mark in its own name and then doesn't give that up once the contract has expired or is terminated." - In a primer on trademark concerns for developers, Sheridans' games lawyer Tim Repa-Davies tells developers to be careful about publishers who offer to register trademarks for them.
STAT | 12,000 - The in-person attendance of GDC 2022, down 59% from GDC 2019.
STAT | 30% - The base pay raise Capcom is giving to full-time staff in Japan beginning today.
QUOTE | "I'm sad to hear of the passing of my old friend Scott Bennie, who I met through the wonderful, tight-knit community of Hero Games designers back in the early 1990s. He was a sharp man, full of neat ideas, and bumping into him at a convention was always a highlight of that week." - Author Matt Forbeck eulogizes the 61-year-old Bennie, who did writing, production, and design work on a number of games at Interplay during the 1990s, among them the Lord of the Rings adaptations and various Star Trek titles.