Starbreeze secures $9 million from Acer ahead of StarVR launch
Premium headset will ship in limited quantities this year, with full production scheduled for 2017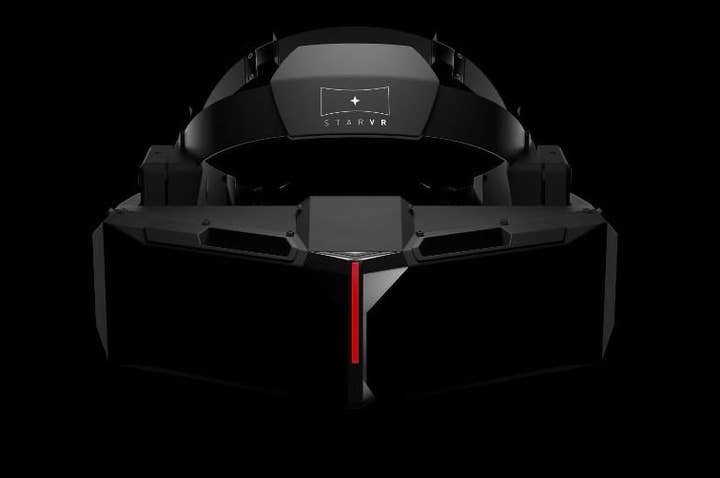 Acer is investing $9 million into Starbreeze through a convertible bond, further strengthening the ties between the two companies as they make progress on their joint VR venture.
The two-year bond will be convertible into B-shares, with a value of around $9 million. That's equivalent to 1.6% of Starbreeze's stock and 0.5% of voting rights. Starbreeze CEO Bo Andersson Klint said that the direct investment will, "greatly benefit our long term VR-strategy and further solidify the collaboration between our companies and additionally enrich our ecosystem."
A great deal of Starbreeze's expansion over the last few years has been fuelled by its stock. The acquisition of Overkill Software, the studio that created the Payday franchise, in 2012 was made possible by the sale of 200 million new shares. Since then, the Payday IP has been the financial bedrock for the entire company, often contributing as much as 90% of quarterly revenue.
Similarly, the acquisition of toys-to-life developer Geminose in 2014 was funded by $7 million in stock. The Chinese mobile studio Cmune was also bought with stock in June 2015, and Starbreeze secured full rights to the Payday franchise in May this year with another $30 million worth of shares.
These aren't the only deals Starbreeze has made in the last few years, but for the most part the its activities in new markets like mobile, publishing and VR have yet to bear fruit in terms of revenue. The Swedish company's Q2 results this year demonstrated its continuing reliance on Payday 2 for revenue, while its many acquisitions and investments dragged on both profits and cash reserves. Starbreeze has received additional investment from Payday publisher 505 Games and Smilegate before this latest injection from Acer, and we'll soon know whether these bold moves will pay off.
And its strategy for VR may be the boldest move of all. Even at this early stage, the market is populated by massive companies with vast resources: Sony, Facebook, Oculus, HTC, Valve. In that context, a company the size of Starbreeze seems out of place, but it has different ambitions for the StarVR headset, which is based on technology developed by the French company, InfiniteEye.
"We now have a perfect ecosystem for our VR centers"

Bo Andersson Klint, CEO
The first clear indication of its VR strategy arrived in June 2015, when it announced plans for an arcade hall in Los Angeles. When it first formed the partnership with Acer in May this year, it became clear that the emphasis for StarVR would be on premium, location-based experiences, and a second partnership deal with IMAX further cemented that idea.
Last week, Starbreeze and Acer's directors officially approved the joint venture for design, manufacturing, promotion, marketing and sales of the StarVR head-mounted display. The two companies will provide a combined total of $25 million in authorised capital, with more to be added further down the line.
"Our strategic alignment with Acer is going to exponentially improve the StarVR HMD in terms of quality, execution and market reach," said Starbreeze CEO Bo Andersson Klint in a statement. "With the Acer production partnership for the StarVR headset, our joint venture with IMAX for location-based entertainment, and the content platform collaboration with Smilegate, we now have a perfect ecosystem for our VR centers."
Starbreeze expects to ship a "small number" of StarVR headsets this year, with full production scheduled to begin in 2017.