Starbreeze to open VR arcade hall in Los Angeles
"Project StarCade" to open by the end of this summer, content from third-party developers welcome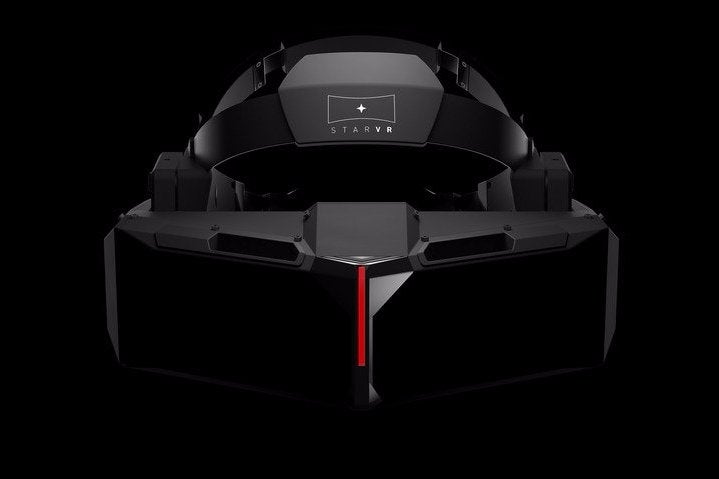 Starbreeze will build on its virtual reality operations by opening an arcade venue in Los Angeles, allowing members of the public to sample VR experiences developed by the Swedish studio and third party developers.
The venue, currently known as "Project StarCade," will open in L.A. at some point in the coming spring/summer period. Precise details of the venue are still unknown, but Starbreeze emphasised its, "prime location."
First and foremost, Project StarCade is a way for Starbreeze to showcase experiences designed for the StarVR headset, which arose in part from the acquisition of the French company InfiniteEye VR in June last year. The early focus will be Overkill's The Walking Dead VR, but Starbreeze is open to working with other developers interested in the concept of a premium VR arcade hall.
According to CTO Emmanuel Marquez, Project Starcade is one aspect of the solution to what is arguably the biggest issue facing VR: the difficulty of letting people try it for themselves, to, "understand the phenomenon."
"We're developing our own StarCade catalogue of experiences, but we're open to any content," he said in a statement. "We will invite developers to join us and give them the opportunity to put their content in our StarCade. We as an industry continuously need to educate ourselves to make VR truly successful, and this is just the first step in our planning to do so."
Starbreeze continues to invest in new ideas, placing intriguing bets on its future potential as both a publisher and a developer of everything from film and television to virtual reality to toys-to-life products. However, the company's last full-year results illustrated its reliance on Overkill's Payday franchise, with SEK 71.1 million of its SEK 71.9 million revenue all coming from Payday 2.
Last week, the company announced a $40 million investment from the Korean company Smilegate. The partnership will see Starbreeze develop a co-op shooter based on the highly lucrative Crossfire IP, while Smilegate will launch Payday 2 and The Walking Dead in Asian territories.