Starbreeze set to acquire Overkill Software
Swedish studio to buy Payday: The Heist developer with 200 million new shares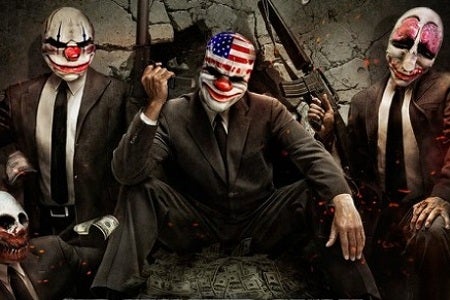 Starbreeze has taken the next step in its goal to own IP with the acquisition of Overkill Software, the Swedish developer behind the award-winning Payday: The Heist.
The acquisition is contingent on the sale of 200 million new shares in Starbreeze, which will be released on or about June 15 2012. Starbreeze will also implement an incentive program of 42.8 million stock options for employees of Overkill.
The deal includes Overkill's IP and proprietary technology, and will establish a new Starbreeze office in Stockholm.
Since its release in October 2011, Payday: The Heist has sold 400,000 copies via digital platforms - equivalent to £1.42m/$2.3m in revenue and £388k/$625k in net profit. Work has already started on both expansions and sequels.
"Starbreeze and Overkill are two unique FPS studios," said Overkill's creative director Ulf Andersson in a statement, translated from the Swedish.
"Starbreeze has graphical emphasis, and Overkill has total focus on innovative gameplay. Together we form a unique constellation of creative forces. With two strong technology platforms and extensive experience in major productions, we become an unbeatable team."
In a recent interview with GamesIndustry International, Starbreeze CEO Mikael Nermark spoke candidly about the studio's goal of owning IP after a long history of work-for-hire with established licenses.
"If you look at any successful studio out there, they own IP, they have done their own games," he said.
"Look at Valve, Epic, Crytek. They believed in their own ideas, they had a lot of passion for what they did, and they succeeded. To be a successful studio you have to take charge of your own destiny by owning your own IP."
"We're not going to leave AAA or hardcore gaming. That's what bought us into the industry and we love to do those. But to keep a sustainable business and to cater to the studio's needs, we want to broaden our experience and move into new areas. We need to understand the whole market, rather than just a part of it."
To read the full interview with Nermark, click here.