Starbreeze acquires full rights to Payday IP from 505 Games
Deal is worth $30 million stock, and Starbreeze has marked the occasion by removing microtransactions from Payday 2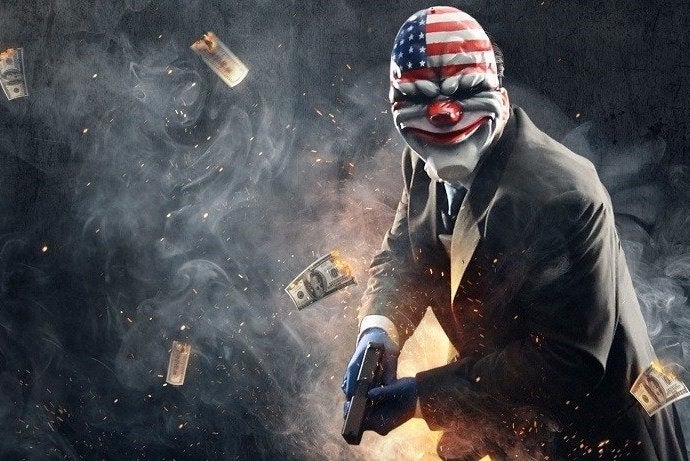 Starbreeze has acquired the Payday franchise from publisher 505 Games for around $30 million, giving it full control of an IP that has been the driving force behind its recent growth.
The deal is based on 10.9 million B-shares in in Starbreeze, equivalent to 4.3% of the entire company and 1.4% of voting rights. The Swedish developer will now receive all revenue from Payday 2 on Steam, backdated to starting May 1, 2016, but 505 Games will continue to share in the revenue from Payday 2: Crimewave Edition.
505 Games will also take a 33 per cent cut of revenue from Payday 3 which was confirmed alongside the announcement of the deal. That share will be capped $40 million, after Starbreeze has recouped its development and marketing costs.
"PAYDAY is very close to my heart, and has laid the foundation for Starbreeze success in recent years," said Starbreeze CEO Bo Andersson Klint in a statement. "To start with, we believe in the continued success of PAYDAY 2 and will support it for at least another 18 months, continuing expanding the game."
And the first change to Payday 2 will be welcome by its fans. In a video released today, producer Almir Listo said that the microtransactions added to the game in October last year will be removed.
"To further commemorate this eventful day, we are freeing up the Black Market," Listo said. "Starting with the next update for Payday 2, any old generation safe will [stop dropping]. Any new generation safe will drop completely for free. The only difference is, now you open them for free. You will still be able to trade all the old and new generation safes and items using the Steam Marketplace."
This is a complete reversal for Starbreeze on this issue. When the fan backlash against the decision to add microtransactions started, Listo explained that it was necessary to ensure the future growth of a game that had grown considerably in size and ambition since its launch. "Going forward, we hope we can convince the parts of the community that resist this change that this was the right decision to do to ensure the stability of Overkill as an independent developer and the future growth of Payday 2," he said.
However, it is also a demonstration of the control Starbreeze now has over the Payday IP, which is developed by its subsidiary, Overkill Software. The success of Payday 2 is the main reason that Starbreeze is operating from its current position of strength, sparking an impressive financial recovery at the beginning of 2014. Since then, Payday has contributed around 90% of total revenue on a given quarter. When 505 Games acquired a $5 million stake in the company, it was valued at $187 million.
In July last year, Starbreeze signalled that its ambitions for the Payday franchise stretch beyond any future games, acquiring the rights to create film and TV content based on the IP.