505 Games stock sale values Starbreeze at $187 million
Payday publisher acquires 2.37 per cent for $5 million, commits to two more years of co-funding the series' development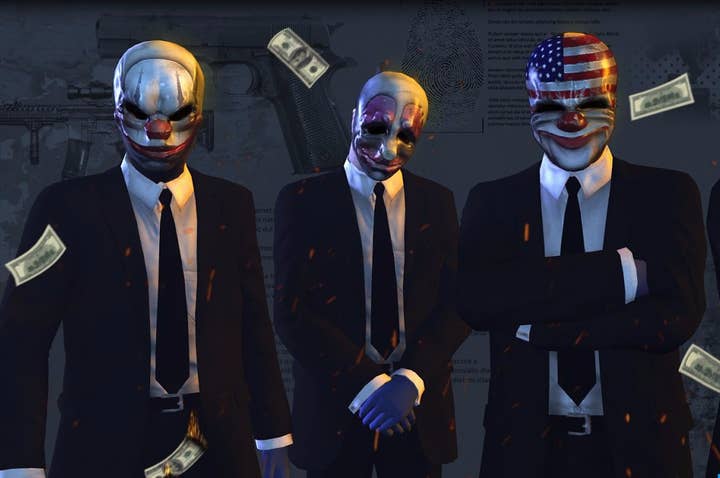 Digital Bros., the parent company of 505 Games, has agreed to buy 2.67 per cent of common shares in Starbreeze AB, worth some $5 million.
The connective tissue between the two companies is Payday, the online shooter developed by Starbreeze's Overkill studio and published by 505 Games. When the company revealed its remarkable turnaround in fortunes a year ago, Payday was perhaps the single most important contributor to the shift.
It should be no surprise that Digital Bros. is taking a more direct interest in Starbreeze, acquiring 3.87 million common shares from existing stockholder Varvtre AB. At $5 million for 2.67 per cent of the company, the deal values Starbreeze at around $187 million.
In addition, the Payday 2 publishing agreement between 505 and Starbreeze has been extended for an additional 24 months from April 1, 2015. Ultimately, that means $13.4 million in non-recoupable funding for development of Payday 2 and its expansions over that period, and a recoupable royalty of $1.4 million for further development of Payday 2: Crimewave Edition.
"We've said that we'll never stop making Payday, and the board is extremely happy to see where the franchise is today," said Michael Hjorth, Chairman of Starbreeze AB, in a statement. "The strategic partnership with 505 Games continues to strengthen us and the Payday investment alone doubles down on our previous spend."
The new agreements also extends 505's exclusive publishing rights on the series for a further 10 years, now expiring in 2032. At the start of this year, Starbreeze sold the Brothers: A Tale of Two Sons IP to 505 Games.