Starbreeze, Acer forming joint venture for StarVR headset
Payday studio skipping consumer market, aiming hardware at location-based entertainment and professionals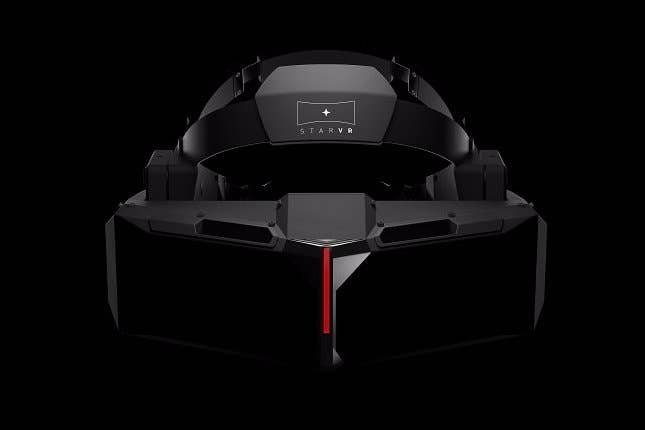 With Sony, Oculus, and HTC all crowding into a still-unproven consumer VR market, Starbreeze is taking a different approach to the new tech. The developer today announced that it will form a new joint venture with hardware maker Acer to design, manufacture, and market the StarVR head-mounted display for professional- and location-based entertainment purposes.
"By partnering with Acer we shift gears yet again to firmly position us as the leader in top-end VR experiences," Starbreeze CEO Bo Andersson Klint said. "Acer is an excellent, experienced and prominent hardware partner that will accelerate us in realizing and producing a high-definition, high-fidelity VR headset. We've been working with a clear roadmap for our VR strategy from day one, and are now about to realize one of the first major collaborations we set out to achieve. The future for StarVR is now set and extremely exciting."
The two companies have signed a letter of intent for the joint venture, but have not finalized the details of the agreement.
Starbreeze first made its interest in location-based entertainment clear earlier this year when it announced plans to open a Project StarCade VR venue in Los Angeles this summer. The studio said it would focus on subsidiary Overkill's The Walking Dead VR game, but is also open to working with other developers interested in the idea of a premium VR arcade.