Take-Two acquires Zynga
Update: Publisher's stocks down 13% while mobile developer shares soar over 40%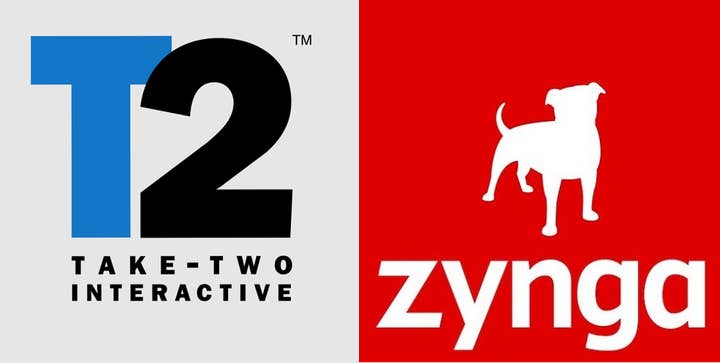 Original story, January 10, 2022: Take-Two Interactive has announced it has reached a deal to acquire mobile developer Zynga.
The publisher will purchase all outstanding shares of the FarmVille maker with a total enterprise value of approximately $12.7 billion.
The transaction represents a 64% premium to Zynga's closing share price on Friday, January 7.
The acquisition sees Zynga's portfolio of mobile tites fall under the Take-Two umbrella, including Empires & Puzzles, Merge Dragons, and Harry Potter: Puzzles and Spells.
Zynga CEO Frank Gibeau and president of publishing Bernard Kim will oversee the firm's integration into Take-Two, and lead the company's combined Zynga and T2 Mobile Games business, which will operate under the former.
Take-Two is also set to expand its board of directors to ten members, adding two members from Zynga's board.
Looking ahead, Take-Two expects mobile to comprise over 50% of net bookings for fiscal year 2023 as a result of the merger, compared to the estimated 12% in 2022.
The transaction is expected to close during Take-Two's first fiscal quarter 2023, ending June 30, 2022.
"We are thrilled to announce our transformative transaction with Zynga, which significantly diversifies our business and establishes our leadership position in mobile, the fastest growing segment of the interactive entertainment industry," said Take-Two CEO and chairman Strauss Zelnick.
"This strategic combination brings together our best-in-class console and PC franchises, with a market-leading, diversified mobile publishing platform that has a rich history of innovation and creativity. Zynga also has a highly talented and deeply experienced team, and we look forward to welcoming them into the Take-Two family in the coming months."
For its most recently reported quarter, Zynga reported revenues of $705 million, a 40% year-over-year increase in earnings, and managed to improve its bottom line with reduced losses over the course of 2021.
The transaction also marks the game's industry's most valuable deal yet, beating out Tencent's 2016 acquisition of Supercell for $8.6 billion, and Microsoft's acquisition of Bethesda parent ZeniMax for $7.5 billion in 2020.
Update, January 11, 2022: Following the announcement, Take-Two's stock dipped by 14%, while Zynga's shares spiked upwards by 40%.