Sony's Jim Ryan discusses cloud gaming, Call of Duty and Starfield in court
During FTC vs Microsoft hearing, PlayStation boss reiterated his belief that Xbox will use Call of Duty to harm Sony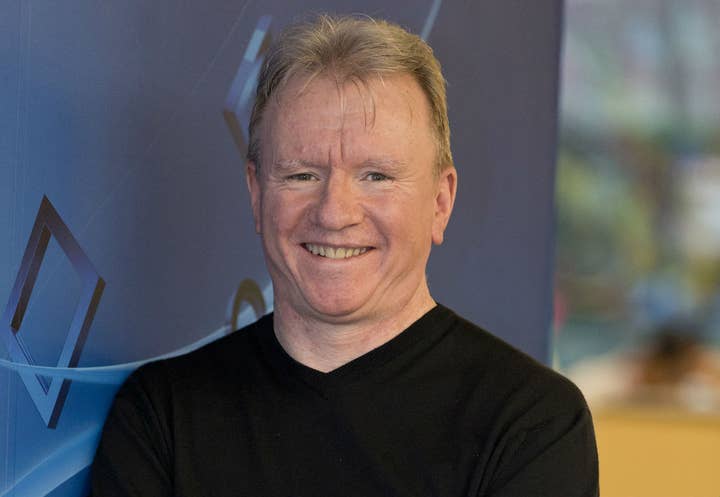 Sign up for the GI Daily here to get the biggest news straight to your inbox
Sony Interactive Entertainment CEO Jim Ryan believes that cloud gaming will not begin to become a significant part of the games industry for at least a few more years, perhaps not for another decade.
He also said he did not believe Microsoft's decision to make Starfield exclusive to Xbox was anticompetitive (although he "[doesn't] like it"), that Activision's current agreement only keeps Call of Duty on PlayStation consoles until the end of 2025, and that he believes Microsoft will use the best-selling shooter series to "disadvantage PlayStation."
Ryan's comments on cloud gaming came from his pre-recorded deposition as part of this week's hearing between the Federal Trade Commission and Microsoft.
The legal clash is centred around determining whether the FTC should be granted a block against Microsoft completing its acquisition of Activision Blizzard before the August hearing with the Commission's administrative judge.
On the subject of cloud gaming – which has become a sticking point for Microsoft's proposed acquisition, causing the UK's competition regulator to block the deal (pending Microsoft and Activision's appeal) – Ryan agreed when asked whether it was difficult to create a robust cloud platform and clarified how PlayStation views this technology.
"Cloud technology will become a meaningful component of how gamers access games between 2025 and 2035"
"We consider this a service component of PlayStation Plus," he said, adding that the current PlayStation Plus component of cloud gaming has "been in existence since last year."
When pressed about how long Sony has operated a cloud gaming service – with the lawyer referring to the announcement of PlayStation Now in 2014 – Ryan said PS Now predates last year's PS Plus revamp by "a few years."
He said that, prior to being folded into PS Plus, PS Now "had a subscriber base of three million" but added that this is not much "in the context of our business."
When asked how long it might be until cloud gaming becomes a commercial success or a significant part of PlayStation's business, Ryan said: "The answer to that question obviously depends on how you define significant, but I would say cloud technology will become a meaningful component of how gamers access games between 2025 and 2035."
He added that: "We're making significant investments in cloud in anticipation of it becoming a very meaningful way gamers access game content."
As has happened throughout the process since Microsoft first proposed its acquisition of Activision Blizzard, the prospect of Call of Duty becoming exclusive to Xbox was discussed extensively throughout the session.
Ryan told the court the Xbox boss Phil Spencer's original proposal for an agreement to keep Call of Duty and other Activision games on PlayStation did not adequately address his concerns because it focused on catalogue games.
"It is our opinion that it was not meaningful," he said. "In our opinion, this list represented a particular selection of older titles that would remain on PlayStation. So for example, Overwatch is on there but Overwatch 2 is not, which is the current version of the game."
He said that Activision Blizzard has a "very strong portfolio of games," including Call of Duty, Overwatch 2 and Diablo, and commented on how Call of Duty is unique in the AAA space.
"The way that [Activision has] been able to organise themselves to release new games every single year, and the games are different, unique games," he said. "There is nothing like it in the industry."
He continued: "The closest analogy would be the annual editions of the major sports franchises, but that situation is totally different because the developers build incrementally on the previous version [of those games]. Activision manages somehow to make a new game every single year, so the situation every single year."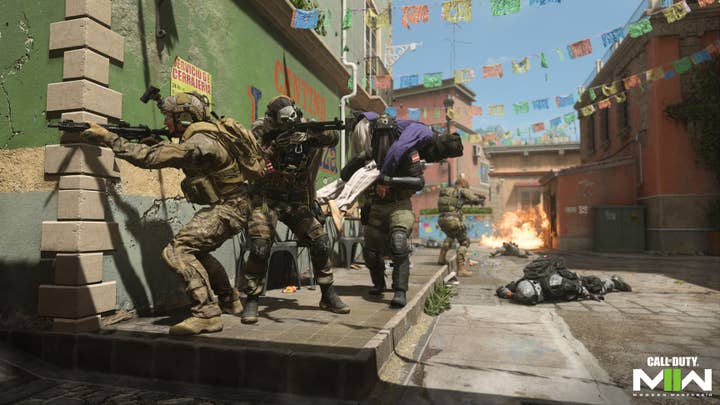 A chunk of the session was spent narrowing down when his concerns about Microsoft owning Activision first arose. Ryan said that when the deal was first announced, he "hoped we could still come to some agreement between PlayStation and Microsoft," and continued to believe this after the original written proposal from Phil Spencer.
This belief continued until August 26, 2022, when an email from Spencer "really set alarm bells ringing" – although the content of this email was not discussed, and Ryan emphasised that this was just one "significant factor" in the escalation of his concerns.
Ryan reiterated Sony's belief that Microsoft intends to use Call of Duty to "disadvantage PlayStation in terms of the availability or the manner in which the game is made available for PlayStation consoles and to drive PlayStation gamers to the Xbox platforms – specifically Game Pass."
When asked what the result would be on PlayStation, he said: "The critical feature in terms of the gaming console in terms of its attractiveness to the people who make games is the level of its installed base, the kind of fertility of the userbase for people who make games to monetise against… If a meaningful number of those [players] switched from PlayStation to Xbox… that would most certainly hurt gamers.
"It's very important that the version of Call of Duty made available to PlayStation gamers is equivalent to the version that's made available to Xbox, whether that's in terms of release date, game quality… and there are other such vectors."
He added that there are a portion of PlayStation gamers in the US that solely or primarily use their console to play Call of Duty, and that if Microsoft bought Activision "this population would be at risk."
Ryan said even a partial foreclosure of Call of Duty on PlayStation would be harmful to Sony's business because it would "result in something of a degraded experience for PlayStation gamers."
"It's very important that the version of Call of Duty made available to PlayStation gamers is equivalent to the version that's made available to Xbox"
The SIE boss was also asked about the comparisons with the ZeniMax acquisition, where he acknowledged that Microsoft honoured the original PlayStation exclusivity deals in place for Ghostwire: Tokyo and Deathloop.
He confirmed that while he "[doesn't] like it" regarding both Redfall and Starfield's Xbox exclusivity, he said he "fundamentally [has] no quarrel" with the former and for the latter he "doesn't view it as anti-competitive."
Ryan was questioned about an interaction with Activision Blizzard CEO Bobby Kotick around a meeting with the European Commission on February 21, 2023. According to Ryan, the Activision boss "said he would like to have discussions about negotiating a deal."
"I told him that I thought the transaction was anti-competitive and I hoped the regulators would do their job and block it," he said.
However, he disputed that this equates to turning down a potential deal with Activision Blizzard.
"I think there's a lot of confusion here. My comment was specifically in the context of Microsoft's acquisition of Activision. I think what Bobby wanted to do was to cover himself by extending the marketing collaboration between Sony and Activision in the event that the transaction not proceed."
He later confirmed that Activision Blizzard's current obligation to keep Call of Duty on PlayStation extends "to the end of 2024" and that he did not ask Activision to put new versions of Call of Duty into PlayStation Plus.
"[Because] our PlayStation Plus model is more about catalogue games, and we knew that Bobby has been very vocal publicly that he did not see that as a route he wanted to take Activision Blizzard in."
There were also discussions around definitions of key companies and their place in the market.
While Ryan acknowledged that Microsoft is technically a publisher, he insisted it is "principally a platform holder" in the same way PlayStation is.
"That's why this deal is so difficult," he added. "There is complete difference between the incentives that Activision has and that Microsoft would have post-acquistion."
Additionally, he addressed the status of Nintendo, which has been considered as both part of the console market and separate from it at various points of these hearings.
"Nintendo sells consoles, so yes they are in the console market but they are not our direct competitor."
You can follow everything we've learned from the FTC vs Microsoft hearing in our handy roundup.
Sign up for the GI Daily here to get the biggest news straight to your inbox