Microsoft, Nintendo sign ten-year Call of Duty deal, more Xbox games to follow
Microsoft president Brad Smith says legally binding agreement is "part of our commitment to bring Xbox games to players on more platforms"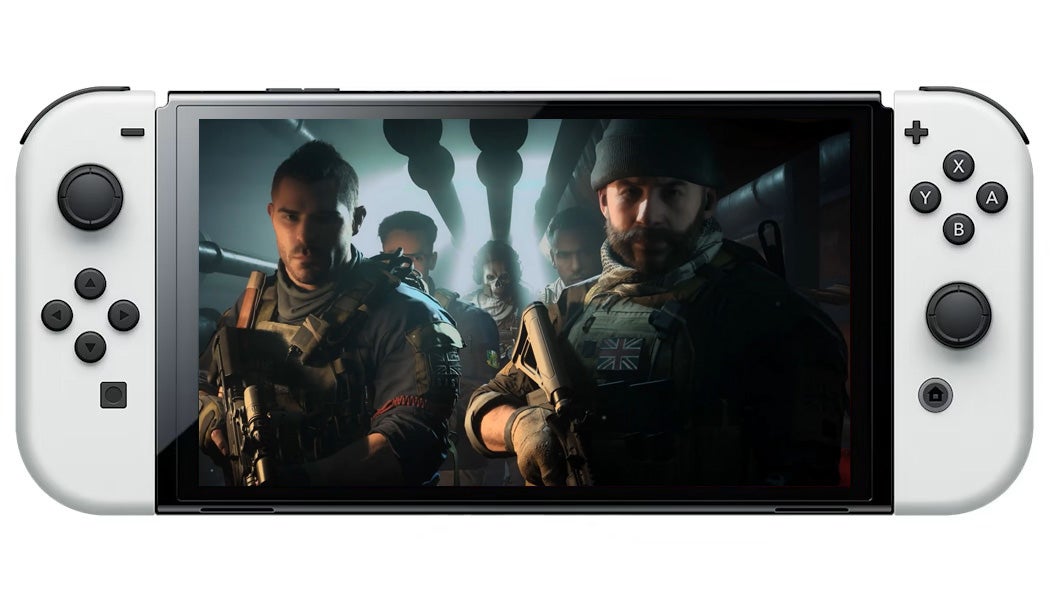 Microsoft and Nintendo have signed a binding legal agreement to bring Call of Duty to the latter's platforms for ten years – if the former's proposed acquisition of Activision Blizzard goes through.
Last year, Microsoft pledged ten-year deals to bring the best-selling shooter series to both Nintendo and Steam if it successfully acquires the franchise and its publisher.
Now, Microsoft president Brad Smith has announced on Twitter that a binding ten-year contract has been signed between his company and Nintendo.
The statement he shared said: "Microsoft and Nintendo have now negotiated and signed a binding ten-year legal agreement to bring Call of Duty to Nintendo players – the same day as Xbox, with full feature and content parity – so they can experience Call of Duty just as Xbox and PlayStation gamers enjoy Call of Duty.
"We are committed to providing long-term equal access to Call of Duty to other gaming platforms, bringing more choice to more players and more competition to the gaming market."
In his tweet, Smith added that the company hopes to bring other Microsoft titles to Nintendo devices in future.
"This is just part of our commitment to bring Xbox games and Activision titles like Call of Duty to more players on more platforms," he wrote.
The Xbox firm has offered a similar deal to its main rival, Sony, but PlayStation boss Jim Ryan told GamesIndustry.biz the proposal was "inadequate on many levels."
Microsoft does not yet own Activision Blizzard. While it proposed the acquisition in January 2022, the company still faces regulatory hurdles from the European Commission, the UK's Competition and Markets Authority, and the US' Federal Trade Commission.
The EC issued a formal antitrust warning against Microsoft and the merger last month. The Xbox firm will face the Commission later today in a hearing in Europe.
The EC is expected to make a final decision on whether or not to approve the acquisition by March 23.
Meanwhile, the FTC issued a legal complaint against Microsoft and Activision Blizzard, with a hearing scheduled for August 2. And last week, the CMA released its provisional findings, stating that Microsoft's ownership of Activision Blizzard is likely to harm competition and consumers.
Despite this, analysts expects the deal will be approved and the transaction completed ahead of Microsoft and Activision's targeted deadline of June 30.
While Call of Duty, and the possibility of it becoming exclusive to the Xbox ecosystem, has been a concern among regulators, there are also fears that owning Activision Blizzard will give Microsoft an unfair advantage in the realms of cloud gaming and subscription services.
You can follow the regulatory hurdles Microsoft and Activision face in our extensive guide.